Personal loan options for Kansas residents
The application process takes only a few minutes. You'll have an instant decision the same day. Deposits are fast, too. We believe in same-day loans.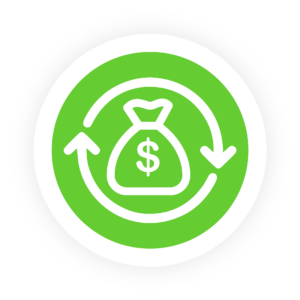 Line of Credit
A line of credit account gives you access to cash when you need it. Draw from up to $3,000 and make monthly payments on your balance like a credit card.
Apply
Learn More
How to get our online pay day loan in Kansas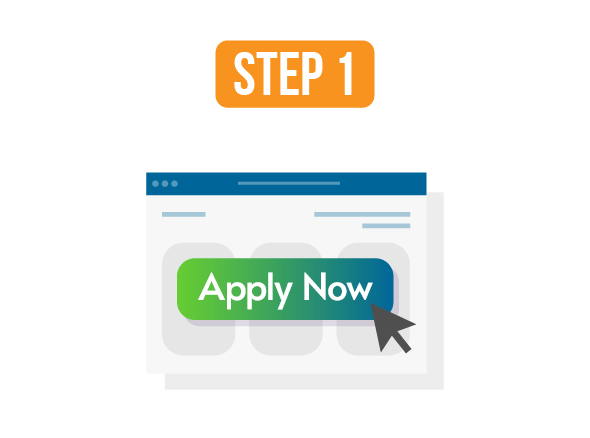 Complete our simple and secure online application in minutes. Once you hit submit, we'll take care of the rest.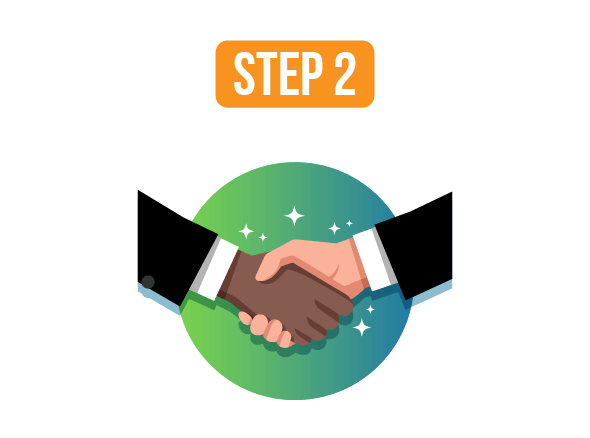 Our team will review your application and give you an instant decision.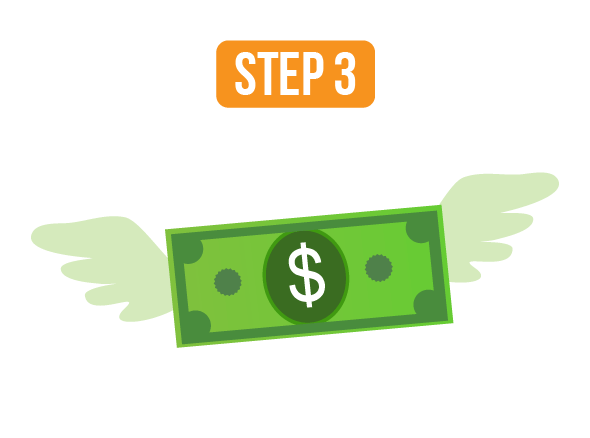 Approved funds are directly deposited to your account the same day*!
Learn More
Kansas customer approved
Our goal is to deliver the best online payday loans experience possible in Kansas. See what over 8,000 payday loan customers say about us!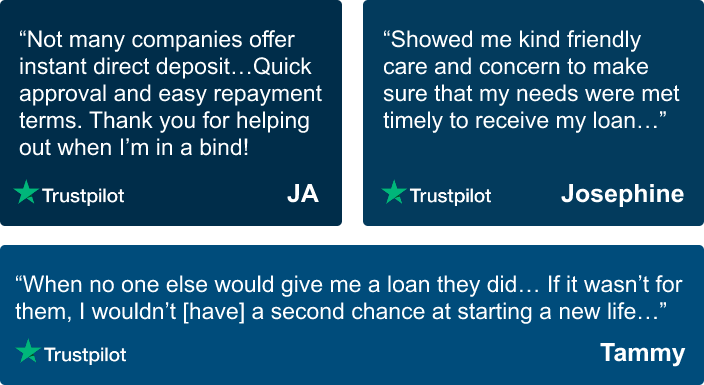 We provide all Kansas residents with secure online payday loans. These are just some cities in Kansas we service!

Payday loans Wichita, KS

Payday loans Topeka, KS

Payday loans Lawrence, KS

Payday loans Salina, KS

Payday loans Kansas City, KS

Payday loans Overland Park, KS

Payday loans Coffeyville, KS

Payday loans Hutchinson, KS
Why choose a licensed direct payday loans lender in Kansas?
Borrowers benefit from choosing a payday loan direct lender like Net Pay Advance for many reasons. Primarily, direct lender payday loans offer security and privacy. As a Kansas licensed direct loan lender, Net Pay Advance has many security processes. An indirect lender, on the other hand, may sell your information to other parties. Your information may stay more secure with a lender like Net Pay Advance. Not to mention, the process is easier with us!
Direct loan lenders offer high security
When you borrow with a payday loan direct lender like Net Pay Advance, you don't have to worry about us milling out your personal information. We do not sell your personal information. Instead, we have several processes in place to protect it. We use the latest security software to keep data secure. Our team is trained to handle all private information carefully.
When you borrow from an indirect payday lender, on the other hand, you may not know who has access to your information. Your information might even be sent to a fraudulent company! In addition, you will likely receive a lot of mail from these companies. They may send you offers that you will not be approved to borrow.
Choosing direct lender payday loans in Kansas is really the best choice for the smart consumer. Work with a licensed direct lender for your payday loan Kansas needs. When you borrow with a direct lender like Net Pay Advance, your personal information stays safe.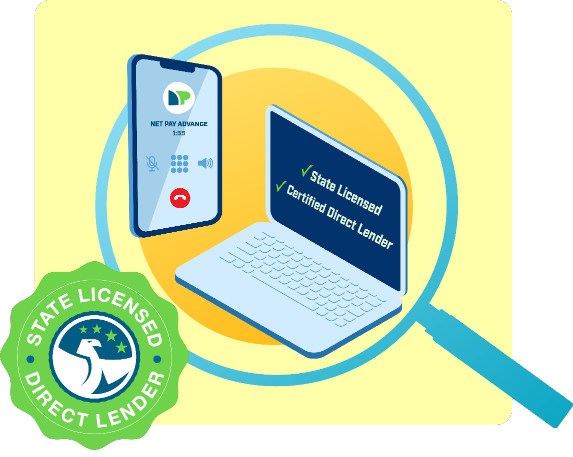 You can check if a loan provider is a state-licensed direct lender in two ways.
See if they list the information on their website
Call them for more information about their licenses
Flexible Line of Credit Loans
Our process is simple. We provide Kansas payday lines of credit with no hard credit check. We give your application an instant decision. Draw up to your approved credit limit. Then, we deposit your withdrawal with fast funding. We also make repayment convenient. Statements are generated at the end of each billing cycle to calculate your minimum payment. Making on-time payments and paying more than the minimum can help reduce the expense of the loan. At every point during the Kansas payday loan process, you can log onto your account. There, you can view your account information, statements, payment history and loan agreement. You can also call us to speak with a live representative. The process is that easy!
Smart practices for payday loans in Kansas
Our online payday loans are convenient because we have no hard credit check. Plus, applying for our payday loans online is easy, too. For some, getting a quick payday loan is the best choice for their situation. There is a reason that, each year, almost 12 million Americans choose a personal loan. Nonetheless, it is important to treat your short-term personal loan a little differently than other types of cash. Here are a few good loan practices.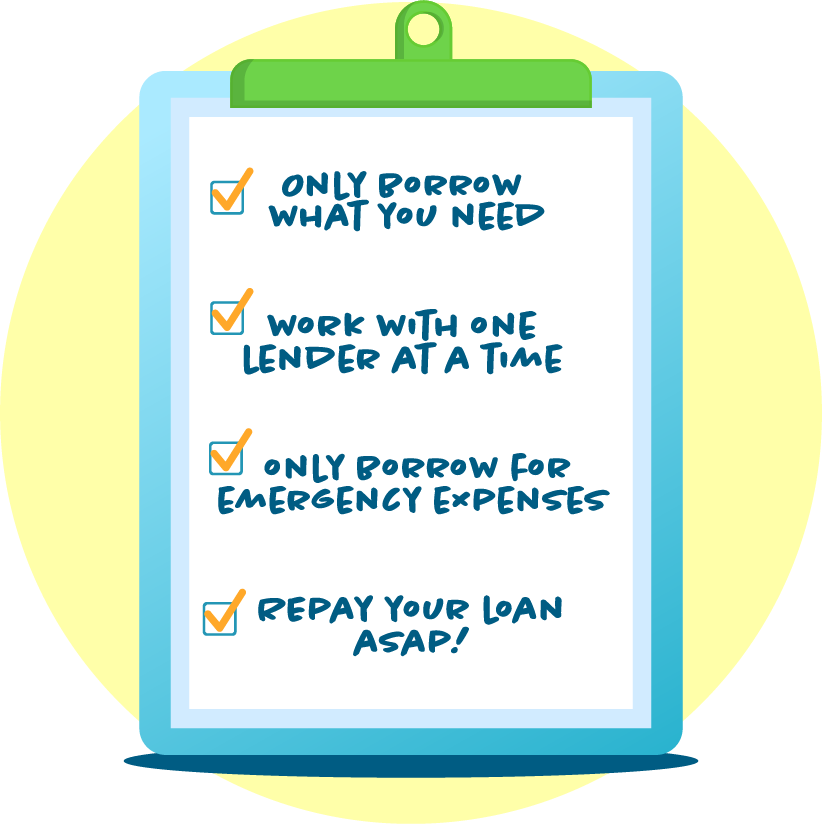 • Borrow only the amount you need to cover an emergency expense. It can be hard to turn down extra cash, but only taking what you need can help keep expenses down.
• Work with just one payday lender at a time. This will help you avoid snowball debt or debt cycles.
• Use online Kansas payday loans for emergency expenses only.
• Repay your personal loan amount as soon as possible.
Repaying your online payday loan
Another good payday loan practice is to pay back your loan as soon as possible. It keeps expenses down by avoiding potential late fees. At Net Pay Advance, we are here to help our Kansas customers. If you realize you will not have funds in time, you can also extend your due date by three days for free! You can give us a call or go online and set it up on your account. If three days is not enough time, we can also offer a free Promise-to-Pay (PTP) plan that allows you to break up the payment into smaller, more manageable amounts. Learn more about your options here.

Here is one more piece of advice for the smart consumer: stick with one payday loans Kansas lender. Once you have lent with a company, you start to understand the process and level of security. You do not have to risk going back out and sending your personal information to a bunch of other lenders. Working with just one lender can help provide peace of mind. At Net Pay Advance, we offer a free rewards program to our customers. Earn points and redeem them for awesome discounts!
See Rewards Program

Frequently Asked Questions