Personal loan options for California residents
The application process takes only a few minutes. You'll have an instant decision the same day. Deposits are fast, too. We believe in same-day loans.
Single-Pay Payday Loan
A single-pay payday loan is a small, short-term paycheck advance. It is paid back in full on your next payday. A great one-and-done solution.
Apply
Learn More
How to get our same day payday loans online—up to $255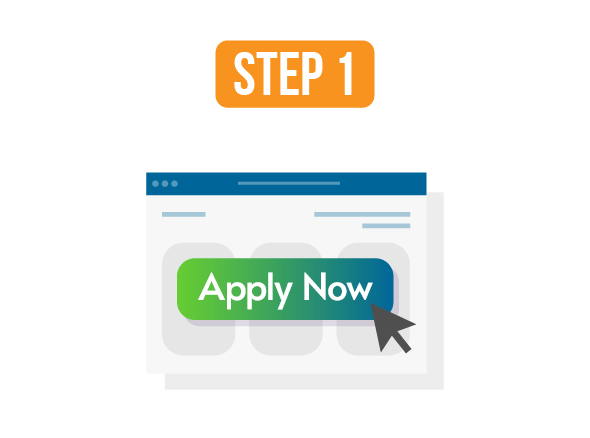 Complete our simple and secure online application in minutes. Once you hit submit, we'll take care of the rest.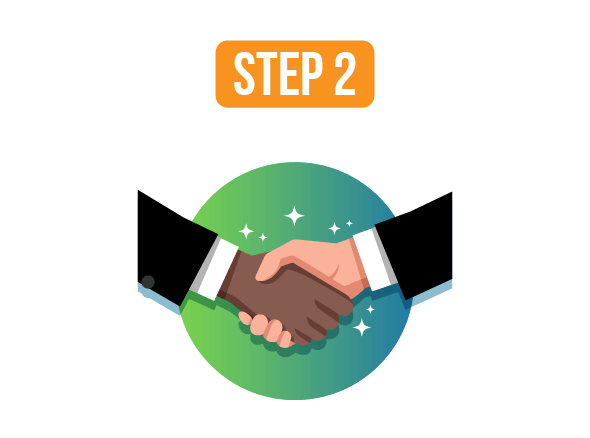 Our team will review your application and give you an instant decision.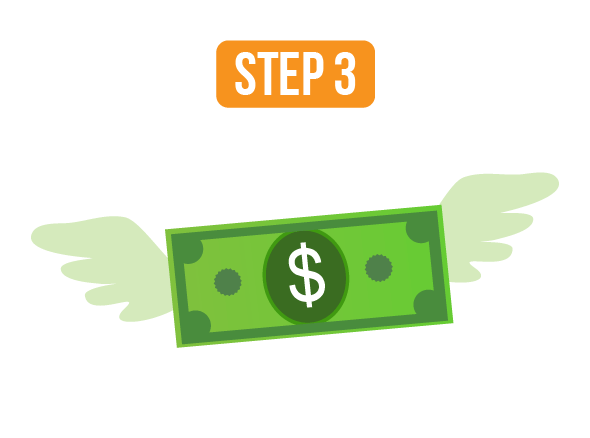 Approved funds are directly deposited to your account the same day*!
Learn More
California customer approved
Our mission is to deliver the best $255 payday loans online. Get same-day funds with no hard credit check. See what our California payday loans customers say about us!
We are licensed to provide California residents with same day loans online. These are just some cities in California where we offer our $255 payday loans online!

Payday loans Los Angeles, CA

Payday loans Oakland, CA

Payday loans San Bernardino, CA

Payday loans San Francisco, CA

Payday loans San Jose, CA

Payday loans San Diego, CA
Why choose a California-licensed direct lender for your online payday loans
Choosing a direct lender like us for your online payday loan needs is the best choice for consumers. This is firstly because direct lenders have high levels of security. Secondly, we keep the process simple. When you are looking for a $255 payday loan online with same day funding and no hard credit check, choose a licensed direct lender like us.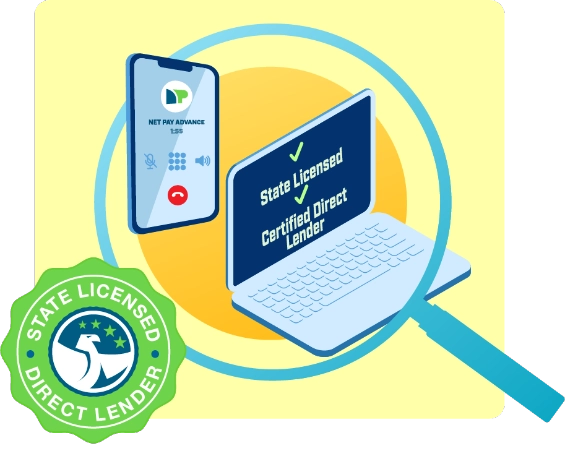 You can check if a loan provider is a state-licensed direct lender in two ways.
See if they list the information on their website
Call them for more information about their licenses
Direct loan lenders offer high security
Our same day online payday loan services are centered around security. To meet that goal, Net Pay Advance has many security processes in place. We ensure our security measures stay up to date with state-of-the-art technology and continuous team security awareness training. When you apply for our $255 payday loans in California, your information is protected. Importantly: We do not sell your information. From loans to repayment, we strive to protect our customers' privacy.
An indirect lender, on the other hand, may not have the same security levels in place. When you choose an indirect lender, you may be giving up control over where your information goes. They may sell your information to third parties. You could end up receiving offers you are not approved to borrow. This may even put you at risk of identity theft.
You can be assured that Net Pay Advance values our customers' privacy. We prove that by taking every precaution necessary to protect your information. It's worth it to choose Net Pay Advance for your $255 same day payday loan online with no hard credit check!
Easy loan process
Many borrowers prefer a licensed direct lender like Net Pay Advance for instant payday loans online because we have a speedy process. Licensed to offer $255 payday loans same day in California, Net Pay Advance can help you get the cash you need quickly and easily. When you apply through us, you work directly with us only. You don't have to go through an intermediary. That might help explain why we also have a history of customer satisfaction.
Our process is easy and direct. Simply put, we take the hassle out of getting a $255 same day payday loan online. Our application takes only about 5 minutes. Then, you get an instant decision. At every point during your California online payday loan, you can log into your account to view information. You can also call us to speak with a live representative.
Licensed direct lenders like Net Pay Advance offer California payday loan borrowers many advantages. We offer security, privacy, and a streamlined process that is easy to understand. When you need a $255 same day payday loan online with no hard credit check in California, think of us!
Smart practices for your $255 payday loan online
Apply for only the funds you need. It can be hard to turn down extra money. But by only taking what you need, that can help you keep expenses down. Our California loans go up to $255, but we offer smaller loan amounts too, if that's what you need.
Work with one payday lender at a time. Doing so will help you avoid snowball debt.
Use online payday loans for emergency expenses only.
Repay your small personal loan as soon as possible. This will help you avoid debt cycles.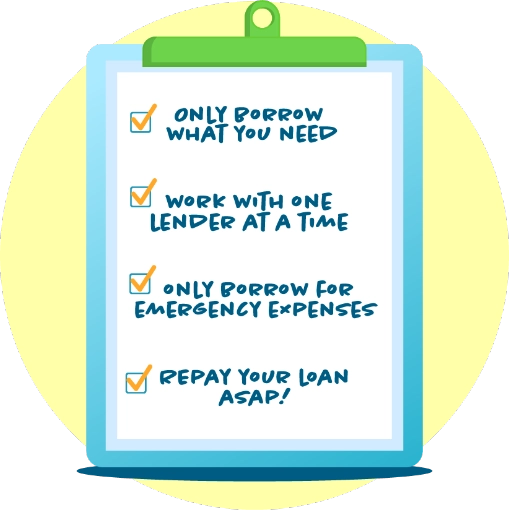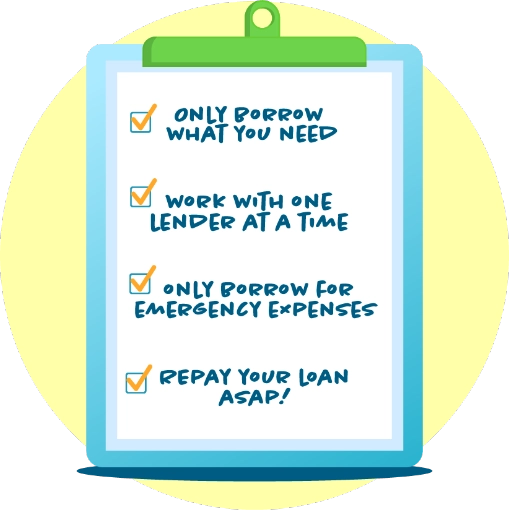 Repaying your payday loan online
Paying back your payday loan on time is always a good idea. It helps you avoid potential late fees. At Net Pay Advance, we want our customers to be successful. If you realize you will not have funds in time, you can extend your due date by three days for free! If three days is not enough time, we can also offer a free Promise-to-Pay (PTP) plan. This allows you to break up the payment into smaller, more manageable amounts.
We are here for our California online payday loan customers. We are always happy to explore these payday loan repayment options with you if it is helpful. We not only offer loan repayment plan options, we also offer a wide range of convenient ways to make your repayment. You can pay by logging into your account online, by our text service for customers, and by phone. When you need help, talk to our friendly team!

Another best practice for $255 payday loans online is to stick with one lender. Once you have worked with one company, you understand their process. You also are familiar with their security standards. You will not have to risk sending your personal information to many different companies. Working with just one company will give you better peace of mind.
At Net Pay Advance, we offer a free rewards program to our customers. Earn points and redeem them for awesome discounts!
Apply now and discover why our customers think we provide one of the best $255 payday loans online in California.
See Rewards Program

Frequently Asked Questions