Personal loan

options for Texas residents
The application process takes only a few minutes. You'll have an instant decision the same day. Deposits are fast, too. We believe in same-day loans. See why 8,000+ customers recommend us!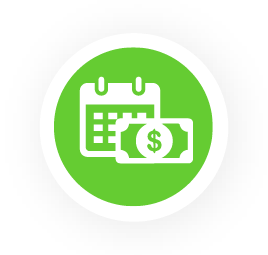 Installment Loan
Net Pay Advance offers an installment loan product option for Texas residents. You can repay this personal loan in smaller amounts over a 180-day period.
Apply
Learn More
How to get our Texas payday loans online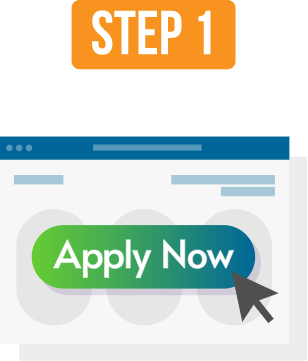 Complete our simple and secure online application in minutes. Once you hit submit, we'll take care of the rest.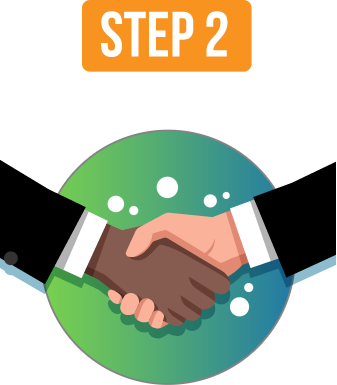 Our team will review your application and give you an instant decision.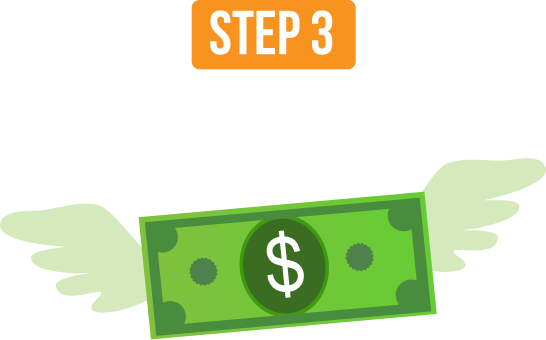 Approved funds are directly deposited to your account the same day*!
Learn More
We provide Texas payday loans online. These are just some cities in Texas we service!

Payday loans Houston, TX

Payday loans Dallas, TX

Payday loans Fort Worth, TX

Payday loans San Antonio, TX

Payday loans Waco, TX

Payday loans Austin, TX

Payday loans El Paso, TX

Payday loans Arlington, TX
Why choose licensed lender Net Pay Advance for Texas payday loans
Borrowers typically choose us for payday loans online for many reasons. One key benefit is that we provide security and simplicity, making the technology behind our same day loans more trustworthy than most others. As a Texas-licensed lender, Net Pay Advance, has many security processes in place to help protect you from prying eyes. That license means we're held to higher regulations than other lenders in the market. Not to mention, our payday loans online process is designed to be simple!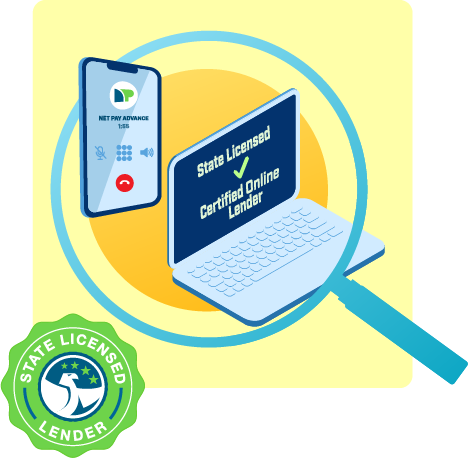 Check that your lender is state-licensed:
See if they list the information on their website
Call them for more information about their licenses
Our payday loans offer high online security
One of the main reasons people borrow with us is our security processes and dedication to our customers' privacy. We never sell your personal information. Rather, we protect it. We use several processes such as the latest security software to keep data safe. Our staff also undergoes rigorous training periodically to handle information with best practices for security.
On the other hand, working with other lenders with less security means you may not know who has access to your information. Your data may even be sent to a fraudulent party! More, you could receive lots of mail that is unsolicited from other companies. They may send you offers that you will not be approved to borrow. It could be confusing to know who you're actually borrowing from! You don't have to worry about that with payday loans online from Net Pay Advance. We're with your through each step of the payday loan process. You can call us any time that you have a question.
We are committed to giving our customers a positive experience with our Texas payday loans online. Our goal is that smart consumers will choose Net Pay Advance for an instant payday loan. With us, our information stays safe, the process is hassle-free, and you get more peace of mind.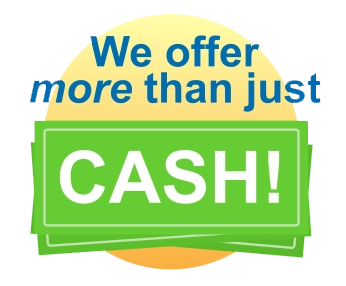 Being a customer with Net Pay Advance means you can get your money fast—and enjoy some great perks. Check out all the benefits.

No hard credit check

Free due date extensions

Mobile app available

Rewards program & discounts
Same day installment loans Texas
Our online loans are one of the fastest ways to get cash. We offer same day loans as well as next-day deposits. With our same day loans, you get your money instantly when you have a valid debit card on file. Our quick next-day loans are available for customers without a valid debit card on file.
We are dedicated to providing fast installment loans. All with no hard credit check. We believe in instant solutions for our Texas customers and we're here to make that happen. Read more about our fast cash advance solutions.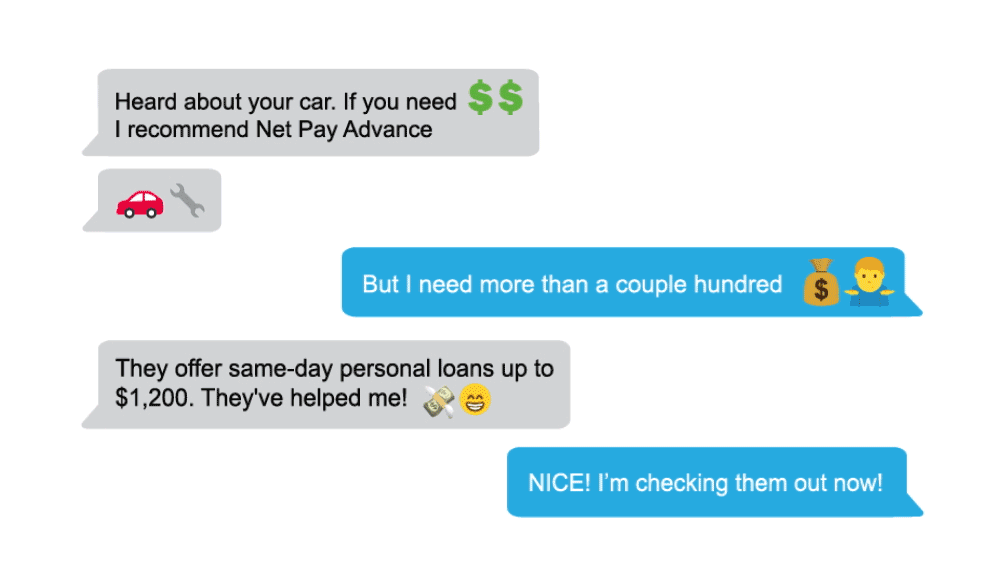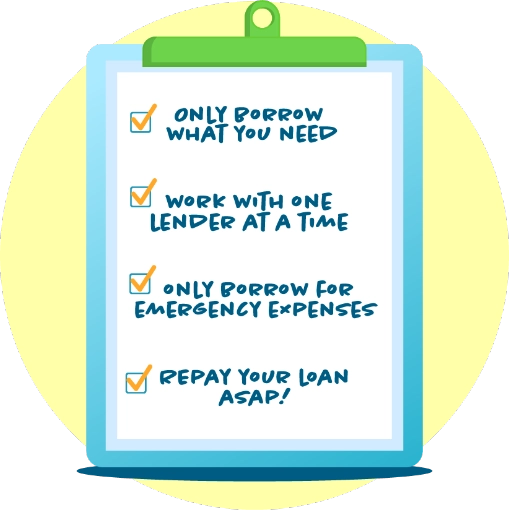 Smart practices for payday loans in Texas
Did you know that almost 12 million Americans choose to take out a personal loan every year? For some people, getting an instant payday loan may be the only choice for their situation. We provide payday loans online with no hard credit check. This makes our same day loans convenient. Nonetheless, customers should follow good loan practices. Here are a few practices that we recommend:
Apply for only the funds you need to cover an emergency expense. It can be hard to turn down extra cash, but only taking what you need can help keep expenses down.
Work with just one payday lender at a time. This will help you avoid snowball debt or debt cycles.
Use online payday loans for emergency expenses only.
Repay your loan as soon as possible.
Repaying your Texas payday loan
Making repayments as soon as possible is considered one of the best practices for payday loans online customers. This will keep expenses down by avoiding late fees. At Net Pay Advance, we are here to help our customers at every stage of their journey. If you realize that you will not have funds in time to make your repayment, you can extend your due date by 5 days for free! If you need more than 5 days, we offer a Promise-to-Pay (PTP) plan. The PTP plan allows you to break up the payment into smaller, more manageable amounts. Learn more about your options here.

At Net Pay Advance, we're all about helping our customers make the most of their time and money. That's why we built a rewards program. When you borrow with us, you can earn rewards that will save you money on payday loans in the future. It's our way of giving back to customers.
Our free rewards program is easy to use. Complete tasks, earn points, and redeem them for awesome discounts! Does that sound like something you could use? It's just one of our many customer benefits. Check out our rewards program and apply for your online payday loan Texas today.
Rewards Program

Frequently Asked Questions