Same-Day Payday Loans Online—No Hard Credit Check
Net Pay Advance provides quick personal loans—no credit needed.
Why work with Net Pay Advance?
Free due date extensions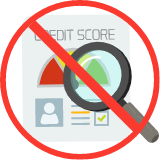 No hard credit check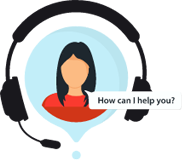 Friendly customer service
Payday loans & your credit: What to know
Many lenders use one main factor to assess your loan application: your credit score. Often, lenders will use your credit score to determine if they approve your application and what rates they set. Even worse, they perform hard credit checks that may hurt your credit score. But at Net Pay Advance, we're different. Not only do we look at factors other than your credit score to make our decision, but also, we use a soft credit check that does not harm your credit score. Read on to learn more about credit, credit checks, and how Net Pay Advance can help you get an advantage on your finances.
Key takeaways
Hard credit checks, like most traditional lenders use, can negatively affect your credit score.
Net Pay Advance uses a soft credit check that does not affect your credit score.
Net Pay Advance uses factors other than your credit score to approve your loan application.
Understanding your credit score
A credit score is a number between 300–850 based on your history that was created so that lenders can understand you as a borrower. It reflects your creditworthiness based on multiple factors, but it's not a perfect system. Life is complex. A person's access to finances shouldn't be based entirely on just a snapshot of their payment history. If you have no credit yet, you might be interested in building your credit to help with future loan opportunities. Learn how to build your credit.
What affects your credit score?
Let's look at what determines your credit score. Your credit score is based on the following factors: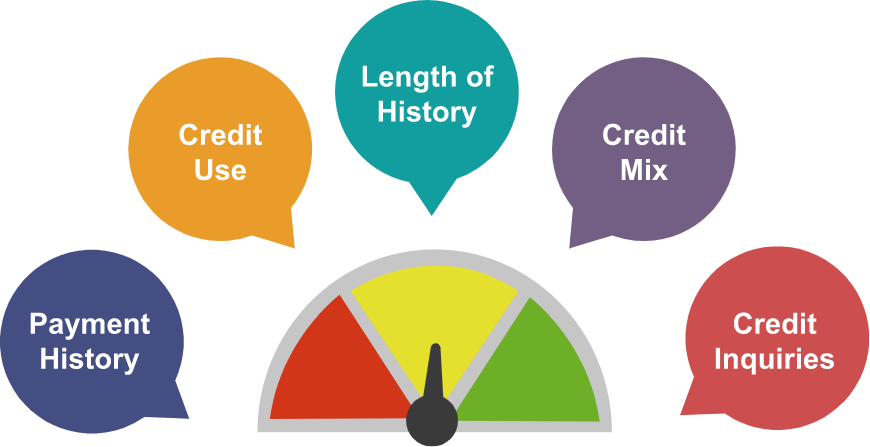 Payment history
A record of your payment behavior. On-time payments boost your score. Late or missed payments hurt your score.
Length of history
How long you have used credit. The longer your history of responsible credit management, the better your score.
Credit inquiries
Any inquiry on your credit report when a lender does a hard check. Common for traditional loans and credit cards.
Credit use
Compares how much you owe to your available credit. Using more than 30% of your available credit hurts your score.
Credit mix
Having diverse types of credit can help show that you manage credit well and can help improve your score.
View your complete credit report to see what's affecting your score.
What is a

good

credit score?
Generally, credit scores will be labeled with terms such as "poor," "fair," "good," "very good" and "excellent". This FICO® model is widely used for credit scores.
A credit score of 700 and above is generally considered "good." An individual with "good" credit often enjoys more access to lower interest rates, better mortgage options, etc., so it is advisable to always work towards a good credit score.
What is a

bad

credit score?
A credit score of 600 or below is generally considered "bad" or "poor" credit. A lower score may be caused by a short credit history, a track record showing late payments, a high amount of debt relative to your income, or a combination of those factors.
Your credit score is not a reflection of you as a person. It just shows a glance of how you've managed debt in the past. Good people, financially responsible people, and even individuals that made one bad mistake can all have a less than perfect credit score. Yet, this 3-digit number can unfairly have a big impact on your options. If you have poor credit, you may find yourself stuck in a cycle of loan denials, that only continue to hurt your score. Or you may have to jump through hoops to get credit, such as pre-paid credit cards or co-signers. Often, people with an imperfect credit score feel they just need one person to give them a chance.
How your credit score may affect your loan qualifications
Traditional lenders may deny your online loan application because your credit score does not meet their requirements. And if they do approve you, it may come with high interest rates, low credit availability, and other limitations.
With Net Pay Advance, your credit score doesn't matter. We are a lender that doesn't use your credit score to assess your capability of repaying on time. We use other factors, such as proof of income, an active bank account of at least 30 days, age, and state of residence.
Interest rates and flexibility
With other lenders, who cater towards individuals with good credit, they give great rates to individuals only with the best credit. On the other hand, if you have a lower credit score, traditional lenders may approve your loan request, but at a higher interest rate.
Because of this hassle with interest rates and credit scores, many people choose to work with us.
At Net Pay Advance, we don't do interest rates. Instead, we charge a flat fee. When you work with us, you get a chance to reestablish yourself as someone who is more than a credit score number and receive the same as anyone else (this includes an awesome customer service team here to help you get ahead). Read more about our fees in our rates and terms.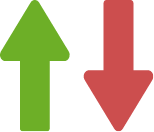 How loans affect your credit score
Applying for traditional loans can affect your credit score negatively because many perform a "hard credit check." If you seek a personal payday loan that will not affect your credit score, Net Pay Advance may be a good option for you. We use a "soft credit check" system, so you can apply with the confidence that your credit is safe from harm.
Hard versus soft credit checks
A "credit check" (also called a "credit inquiry" or a "credit pull") means that a lender looks at your financial history to assess your risk level as a borrower. As we've mentioned, a key difference to know is that a hard credit check will ding your credit score, whereas a soft credit check will not affect your score. Here are some more differences between hard credit checks and soft credit checks.
Our approval process uses a soft credit check so there's no risk to your score when you choose to work with us. Check your loan eligibility—there's no risk to your credit.
Applying for a loan with less-than-perfect credit
Traditional loans and bad credit
Payday loans and bad credit
Applying for a loan with traditional lenders if you have a low credit score could mean that you get denied or receive higher rates. Additionally, you should keep in mind that although getting denied for a loan does not hurt your credit by itself, the more often you apply for loans with hard credit checks, the more likely your credit score is to decline.
Once you find a lender that approves you, we suggest sticking with them. Loyalty to one lender has its perks. If you're approved once, you're likely to be approved again in the future. Some lenders have extra perks. For example, Net Pay Advance has a shorter application for returning customers.
For thousands of people, a traditional loan is not an option. A payday loan can be a chance to get ahead. Quick payday loans often will have a maximum amount allowed by state regulations, so check your state here.
So, what factors do payday lenders need to see? Instead of looking at credit scores to determine eligibility, payday lenders will often look at
Income verification
State of residence
Bank account active for 30+ days
18+ years old
Not active military
and other financial information to verify your ability to repay and the amount for which you are eligible.
Looking to get ahead without your credit score? Net Pay Advance offers different types of quick personal loans for all types of credit.
There are many reasons to work with

Not only do we use a soft credit check, but also, we look at other factors to help you along on your success story. Did we mention that in addition to our soft credit check, our customer service team is here to help you through any step of the way? From application questions to repayment date needs, our friendly team is here to talk.
for your online payday loan with instant decisions.