There's plenty of things to do in Salt Lake City. Let's get started!
You're probably aware that Salt Lake City has so much worth experiencing. From history and culture to food and entertainment, this city is full of hidden treasures. Check off some items from this list of best things to do in Salt Lake City.
Tucked away in one of the most picturesque states in the country, Salt Lake City is an explorer's paradise. Along with being the capital of Utah, it is also the most populous city in the state.
There's so much to take in – sights, tastes, and even smells! Living in the area means you can navigate this city at your own pace. To make it easier for you, I made the ultimate list of things to do in Salt Lake City. You can do these solo or with friends and family. My goal is to streamline the process of exploring the city's attractions without you having to do much digging.
Best of all, several of these Salt Lake City attractions are completely free! They're an affordable way to get out of the house and have some fun. Of course, if you ever need a little extra cash for a once-in-a-lifetime opportunity, or to tie you over 'til payday, Net Pay Advance can help. Read more about our Utah fast funds at the end of this article.
Buckle up, it's going to be a fun ride!
What you need to know about Salt Lake City
Before jumping right into the things to do in Salt Lake City, I think I should share some facts about this place.
Salt Lake City has a population of 202,272 and a growth rate of 0.45%.
The land area is about 111 sq miles
The cost of living in Salt Lake City is 8% higher than the national average
It was founded by Mormon pioneers on July 24, 1847
This is where Zion's Cooperative Mercantile Institution aka America's first departmental store was established
You can float in the Great Lake because of its high salt content
Salt Lake City might even become the next Silicon Valley!
The city houses the world headquarters of the LDS church
The Great Salt Lake is about 14 feet deep on an average
Salt Lake City is the tenth installment in The Real Housewives franchise
List of the top 35 things to do in Salt Lake City
This list includes a wide range of options for your unique interests. I'm positive there's something for everyone. For ease of the reader, I have categorized the items on this list into categories.
Let's get to the fun things to do in Salt Lake City!
Nature and outdoors
Are you the outdoorsy kind? Well, you've come to the right place. I have listed some of the best things to do in South Lake City while enjoying the wonders of nature.
1. Great Salt Lake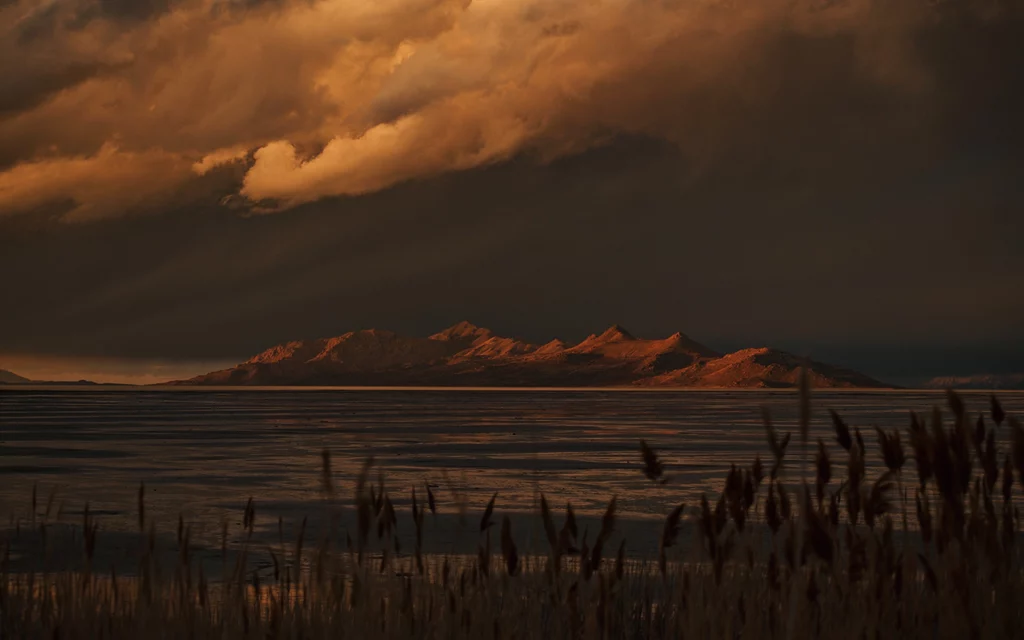 What's a tour of Salt Lake City without the Great Salt Lake itself? Pretty incomplete, if you ask me. This magnificent saltwater body spans 1700 sq miles and is a great spot for picnics or fishing.
Coming in at 4.3/5 stars on Google, many visitors agree that beach and lake make for a beautiful hiking spot. The expansive view of nature at the lake makes a person feel like they're separate from civilization. As the lake has a saltwater body, many are caught off guard by the water's similarity to the ocean.
From a natural standpoint, it's become a great source of minerals and a wildlife preserve. At the same time, it has a nice beach and attracts many water-sport enthusiasts.
2. Kennecott Copper Mine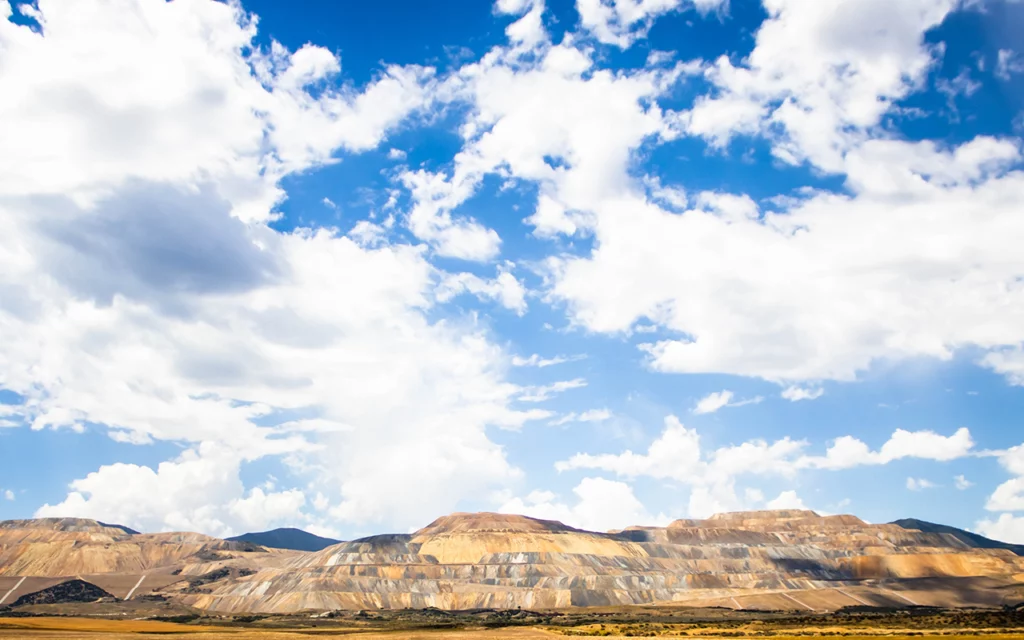 Did you know that this mine holds the record for being the biggest man-made hole? It is still operational and has a visitor center you can go to and discover more about this one-of-a-kind place.
This mine averages 4.5/5 stars on TripAdvisor. Visitors say the mine is a fascinating adventure. There was some restoration construction in 2022, but much of that has been completed. If you decide to visit the mine, be ready to walk and climb down steep steps. Take a guided tour. You won't be disappointed!
AdamNish shares, "The mine has been preserved in wonderful shape. I was very impressed and would highly recommend the tour through the mine! It was extremely education and very well done!" ⭐⭐⭐⭐⭐
3. Arches National Park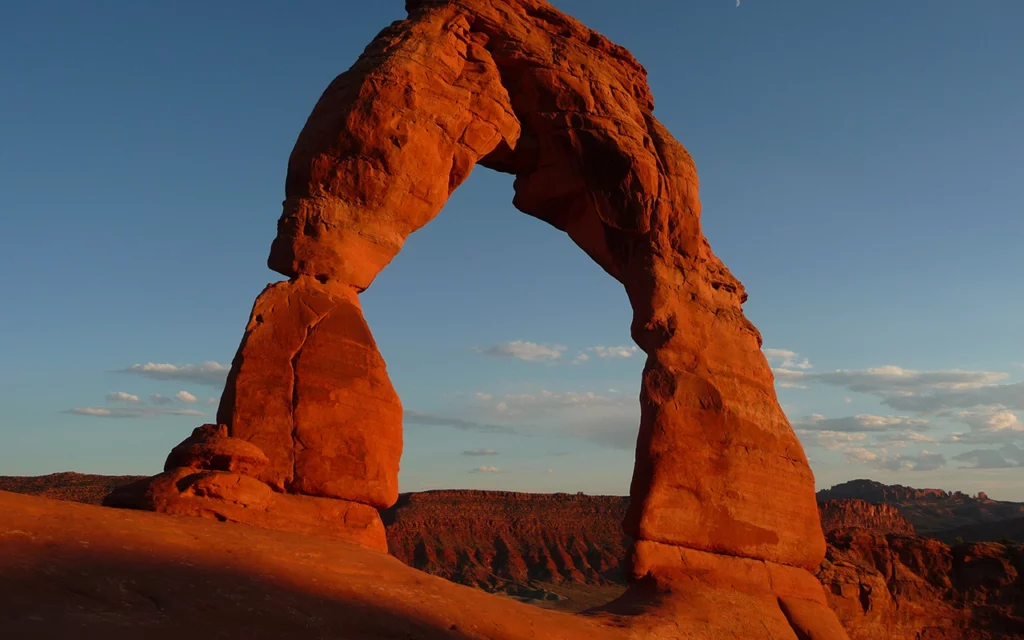 Mesmerizing geological formations of various proportions make this park a firm addition to this list of things to do in Salt Lake City.
With over 24,000+ Google reviews and a 4.8 star rating, this national park shines bright. If visitors could describe the park in one word, it would be "gorgeous." The second thing they agree on is the need for water and sunscreen!
Be sure to use a map and explore. There's a lot of natural arches to see. Some are on short hikes. While others are a little longer. There's a very popular and delicate arch that can be found along a three-mile hike.
4. Big Cottonwood Canyon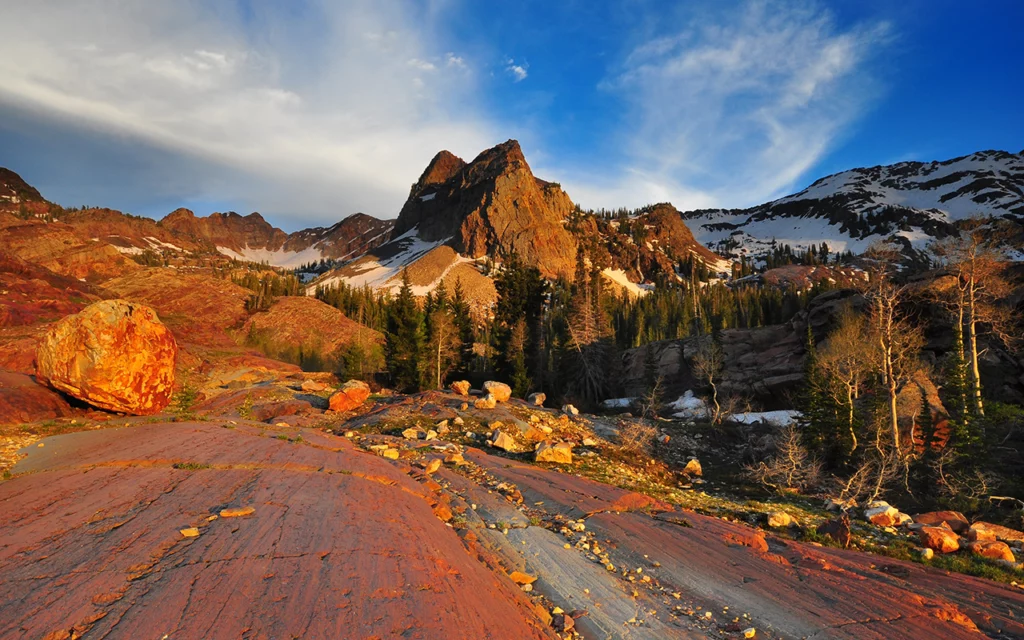 At the base of the Wasatch Mountains lies this canyon and it offers a plethora of activities such as hiking, camping, and skiing during the winters.
This scenic and quiet canyon doesn't have a lot of reviews, but all 1,000+ of its Trip Advisor and 50+ Google reviewers agree that it deserves 5/5 stars.
There's two ways to enjoy the canyon. For those that prefer the outdoors, there are excellent hidden lakes, waterfalls, and more waiting to be discovered while hiking. The other option is to enjoy a relaxing drive through the winding roads.
Jacque1962 explains that "Driving was so pretty if you are having mobility issues like me. Absolutely beautiful mountains and rocky ridges. We [were] close enough to the streams to hear the water but could see a few of them from the road. Next time I want to hike some. Maybe next year." ⭐⭐⭐⭐⭐
5. Lake Blanche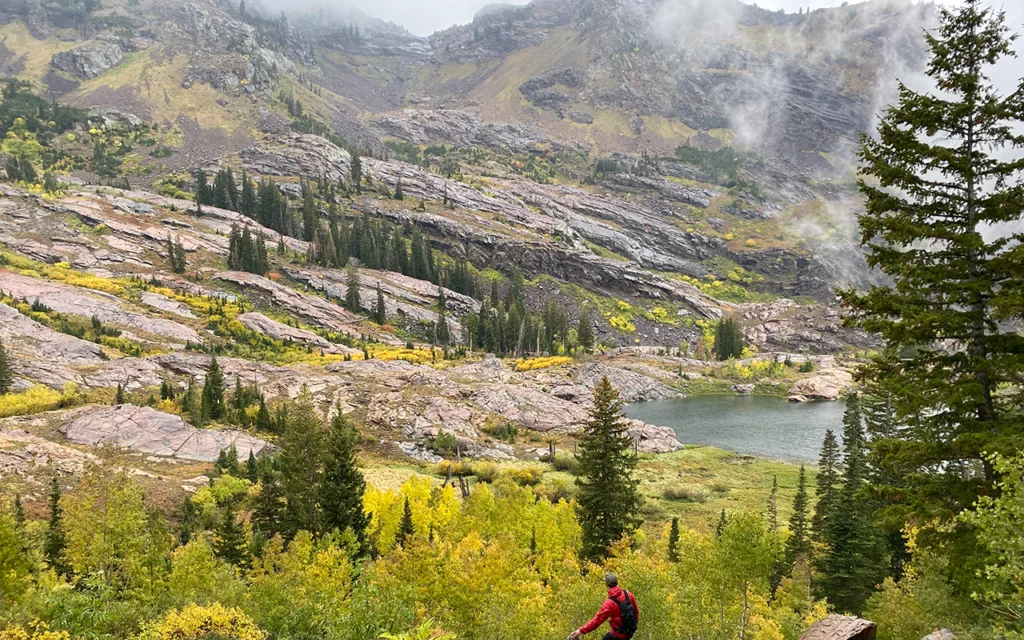 This stunning lake is visible from the Big Cottonwood Canyon. Breathtaking views and scenic hiking routes make visiting this lake rate among the top things to do in Salt Lake City.
If you plan to hike here, be prepared. Many agree that it's a difficult hike, but a beautiful one. You may want to consider booking a massage the day after this hike. There aren't a lot of reviews, but they agree on 5 stars.
If you go when the leaves are changing, around September, it makes for a beautiful adventure. There are plenty of quaint places to stop, rest, and take in the beauty.
Bonus: If you're up for a good hike, you can go a little further past the first lake. You'll find two more lakes hidden back there!
6. Antelope island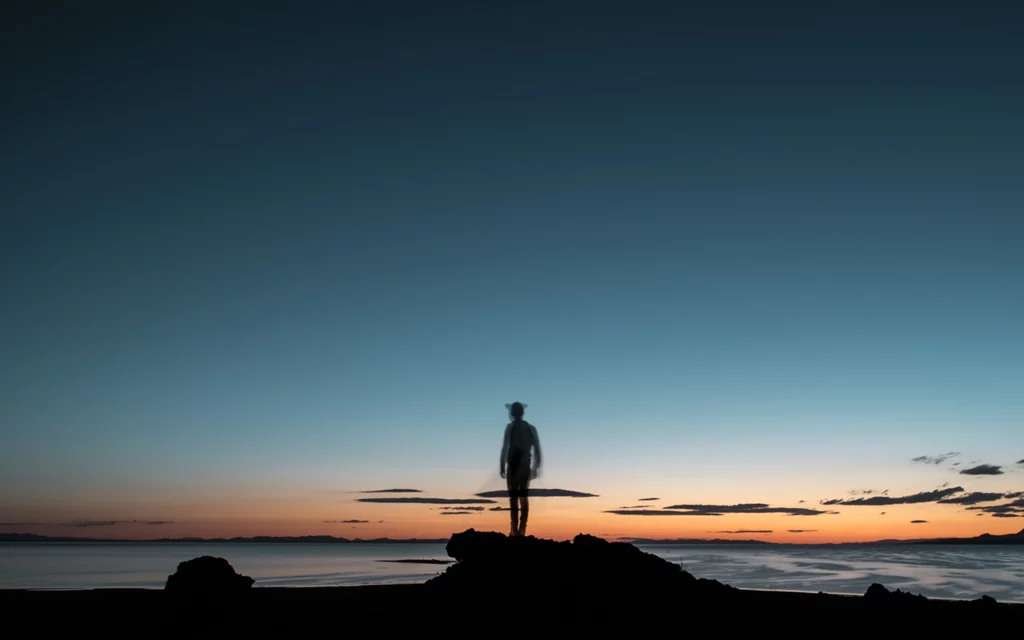 This 42 sq mile (about the area of Manhattan) island is teeming with wildlife! Known for its herd of Bison, it also has jackrabbits, porcupines, bobcats, deer, and others along with migratory birds.
You may want to check the water levels before heading over. Many are faced with disappointment when the water levels are low, often in the summer. Beyond that though, families enjoy the island most of the year and have rated it 4/5 stars on TripAdvisor. Expect a $15 entry fee and to see lots of wild nature.
Marie R explains, "Antelope Island is good for the soul. It has majestic views and a lot of wildlife to see… We saw bison, coyote, pronghorn and deer. It's about [an] hour from Salt Lake City. The cost is $15 a vehicle." ⭐⭐⭐⭐⭐
7. Pioneer Park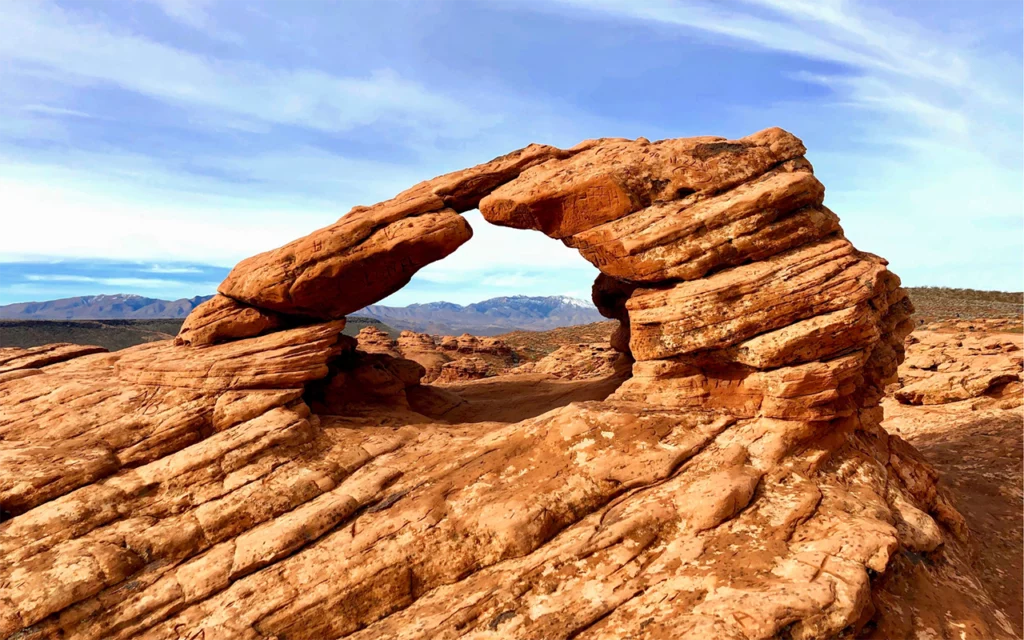 There's always something fun to do at Pioneer Park. Check for local events like farmers markets, car shows, and more. Be aware that the crowd at the park changes after dark. Have fun but be aware of your surroundings. It averages 3.8/5 stars on Google.
Jeremy Gates says that, "The park itself is hit and miss….but the Downtown Farmers Market is a full 5 Stars," and many seem to agree. ⭐⭐⭐
Mormon history and culture
The landlocked state of Utah has had Mormon presence since 1847. Today, it is steeped in Mormon history and has some of the most unique representations of the culture. Visiting these places can enrich your knowledge and help you gain perspective on an important aspect of this city.
8. Mormon Battalion Monument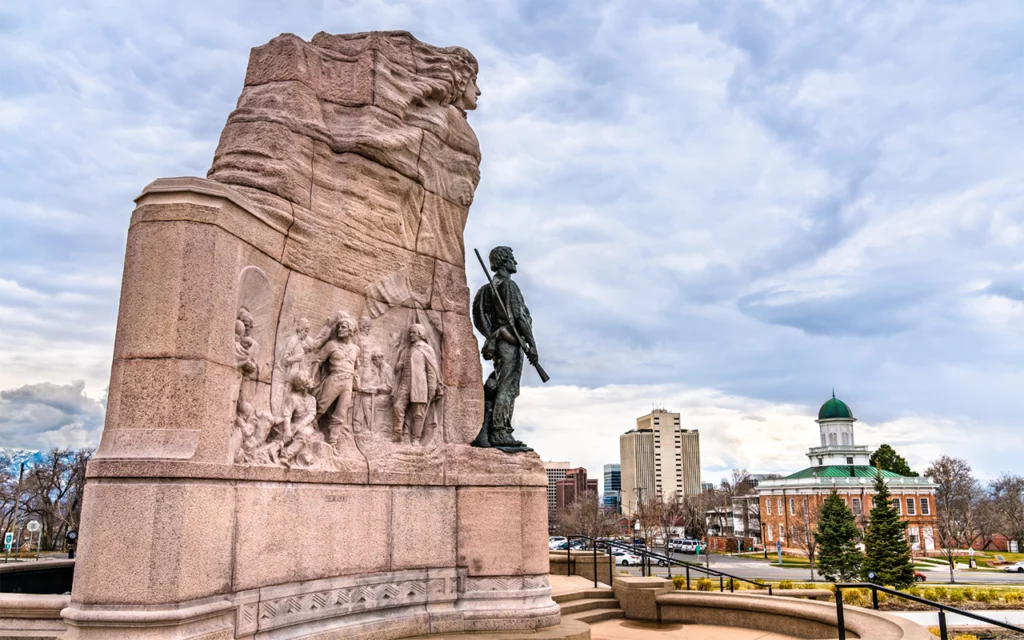 Many are fascinated by the history associated with the monument. They find the story interesting and leave wanting to learn more. Right now, it sits at 4.5/5 stars on TripAdvisor.
The monument is incredibly detailed, depicting several events that men experienced while traveling to California. It also shares a story of traveling for war. If you're a fan of art, history, and storytelling, you won't be disappointed!
9. The Beehive House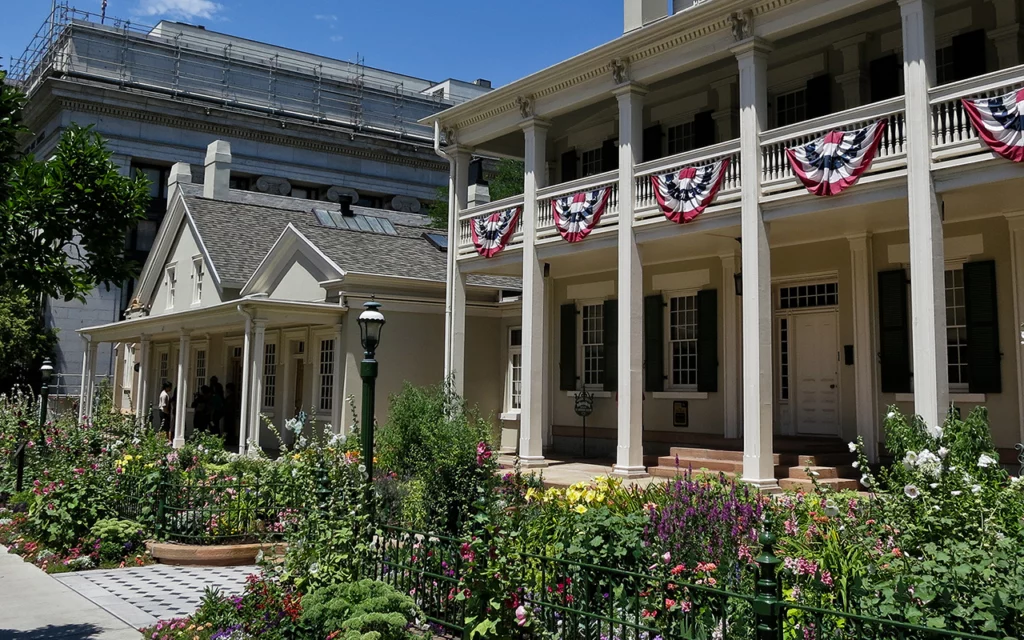 Do your research before traveling here as it's temporarily closed. When it is open, it's worth it at 4.6 stars. You'll want to take the tour. The tour guides are knowledgeable and really bring the house's history to life. It's only a 30-minute tour, so even if you come in the middle of it, it's worth waiting a few minutes for the next one.
Kristi Dyes captures it best, "Guide was knowledgeable and engaging. The house looks amazing. The best part is that it's free! But, I would have paid for it, if required." ⭐⭐⭐⭐⭐
10. This is The Place Monument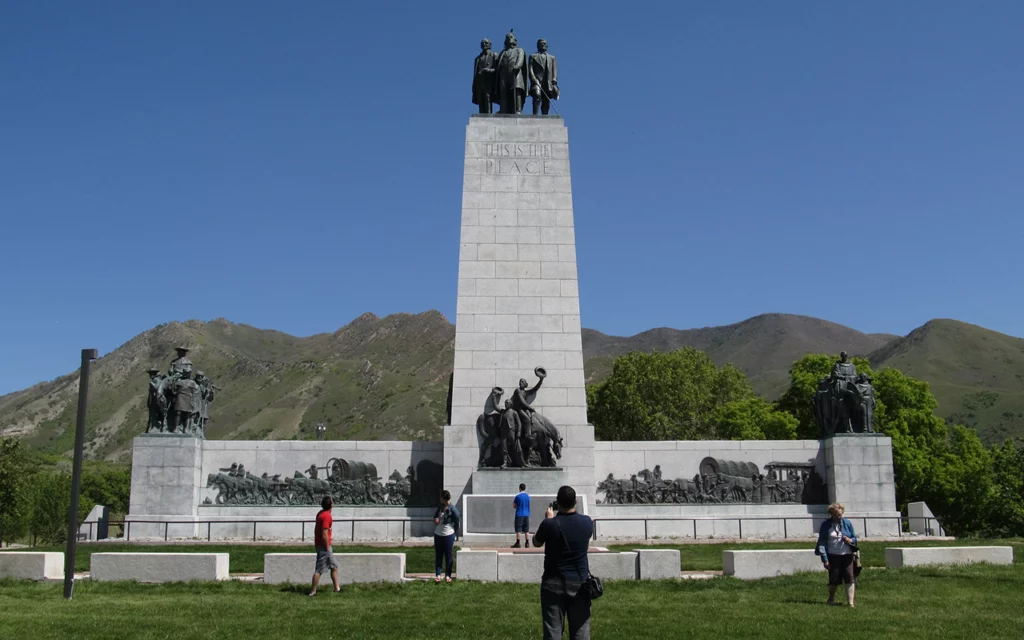 This is a great place to bring the family. The architecture is cool. The technology they use to tell the history of some of the first people who came to Utah is a nice touch. There are nice views too.
If you have a family with different interests, this might be a great place to visit during a weekend. Kids, parents, and grandparents can find something that interests them. If you go, just be sure to check first that they aren't closed for an event that day!
Did you know that it's free to enter? There are side attractions that may cost money though. It has 4.7/5 stars on Google.
11. Conference Center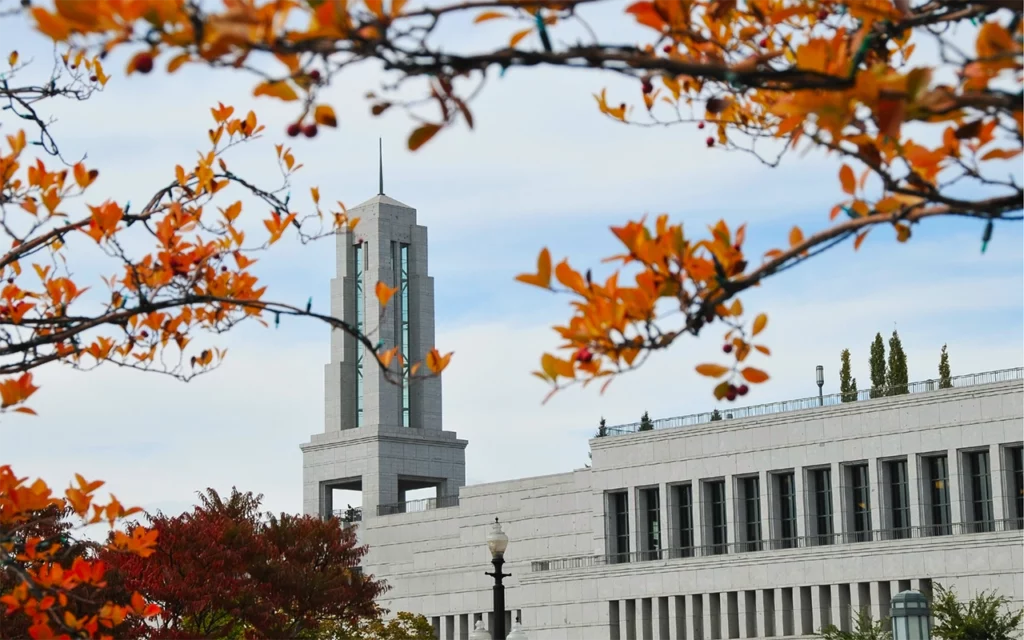 If you like architecture, history, art, and religion, this one might just be for you. The biannual conferences of The Church of Jesus Christ of Latter-day Saints take place here.
The building itself is beautiful and large. It is one of the largest theater-style auditoriums ever built. It could fit a Boeing 747 in the space! Built in 2000, it utilized the same granite deposits as the Salt Lake Temple right next door.
Many find the grandness of the building breathtaking, and even more are amused to discover a miniature art gallery inside.
It averages 4.9/5 stars on Google, but C Hed gives it 5 stars. They explain, "Two missionaries took us [on a tour of] the huge assembly hall. The pipe organ is incredible. The size of the seating area is unreal… [They] explained the significance and symbolic nature of it all… I felt a sense of peace there… This is a must visit in the SLC!" ⭐⭐⭐⭐⭐
It also has a rooftop garden!
12. Salt Lake Temple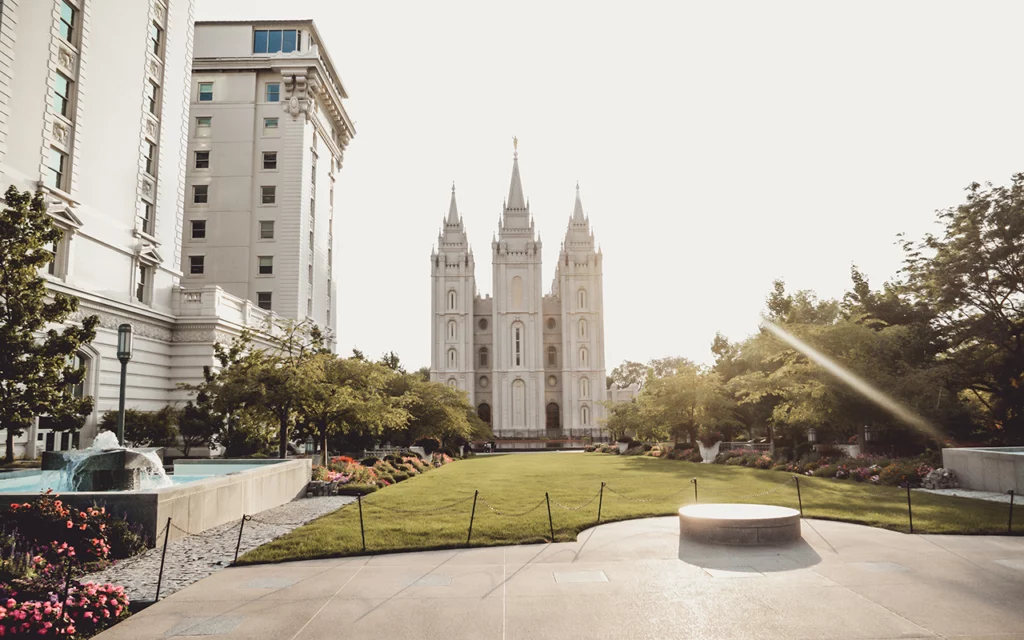 At the heart of Salt Lake City's LDS community lies the Salt Lake Temple. It has been described as the epicenter of the Mormon faith, culture, and history. Any list of things to do in Salt Lake City is incomplete without visiting this landmark.
Like the Conference Center, the Salt Lake Temple is grand, and filled with much history and beauty. Many enjoy the museum to learn more about the history of the church and the religion.
It's temporarily closed in part of 2023 for temporary construction. However, at 4.8/5 stars on Google, it's worth stopping by when it reopens again!
13. Welfare square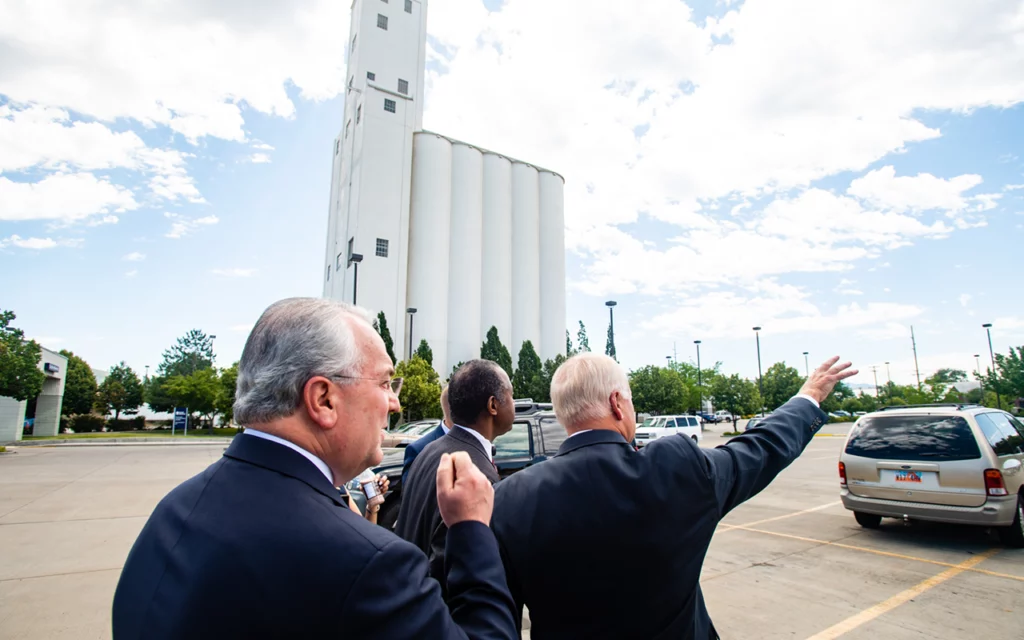 Located downtown, this place is owned and managed by the LDS church. It was formed during the Great Depression, and it aids people and families in need. Locals often volunteer here or spend their time thrifting.
If you're looking to spend a day doing good in your community, the Welfare Square should be on your list for Salt Lake City this year. So many people, not just in Salt Lake City, benefit from the work done here. It's ranked 4.7/5 stars on Google.
Many describe the atmosphere as "kind and peaceful." It feels like a spiritual place for many. Tip: There is a scheduled hourly tour put on by the missionaries. The best time to go is around noon on Fridays, as that's when the dairy plant part of the tour closes, and samples are sometimes given out. Stop by for a tour one day and volunteer the next!
Monuments and landmarks
History and remarkable human innovation make these monuments what they are. Feeling explore-y? Get ready to tour them.
14. Utah State Capitol Building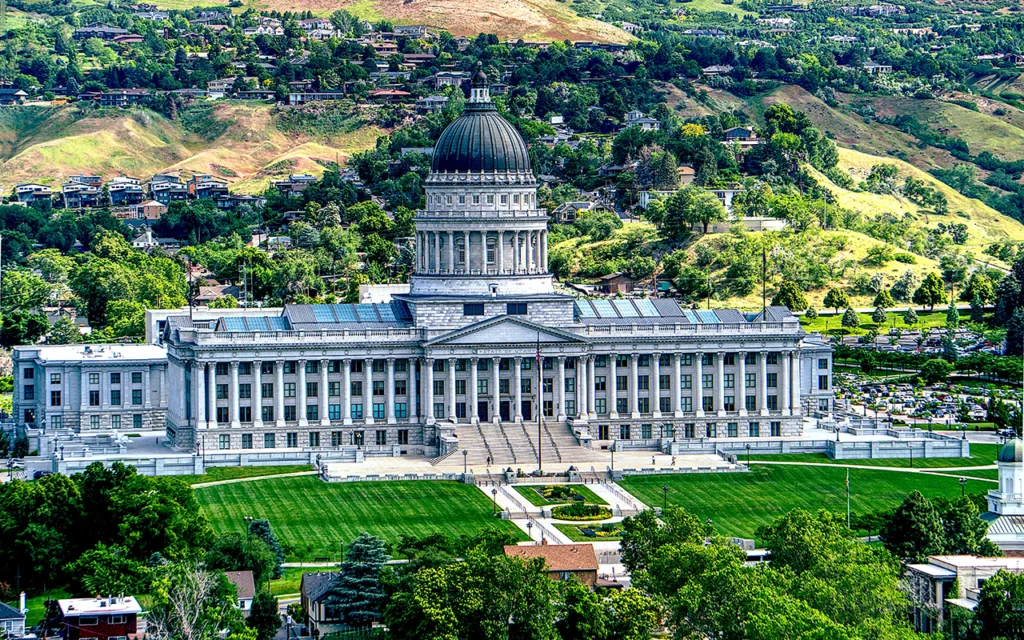 For being a government building, the fact that this it has earned 4.7/5 stars on Google reviews says a lot!
Schedule a tour to this iconic Utah landmark when looking for things to do in Salt Lake City. This Corinthian style building is the official residence of the governor. Visitors enjoy the history and architecture of the building.
Local guide, Vijay C says, "Beautiful architecture. We can visit all the 3 floors. Can get a good view… Prepare to spend about a couple of hours." ⭐⭐⭐⭐⭐
It's great to visit on a day when the weather isn't to your liking. You can spend a few hours inside. If you do go on a nice spring day though, you're able to enjoy the gardens and the cherry blossom trees. It's perfect for a picnic!
15. Ensign Peak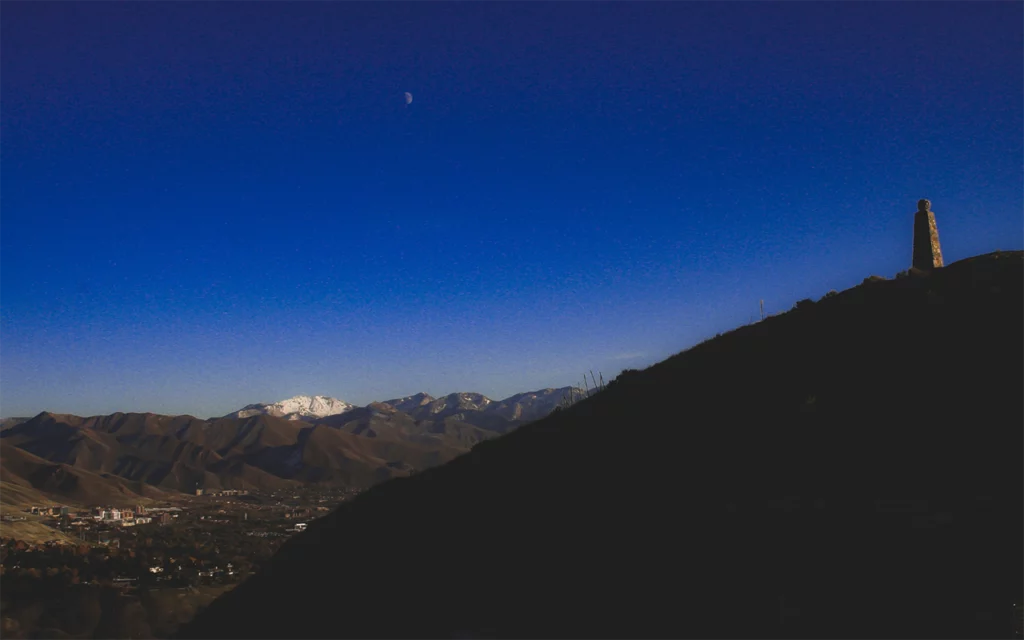 Hike to this place and you will see the most breathtaking view of the city. It's hard to capture the view in a photograph.
Many agree that this hike is shorter than they anticipated, and well worth it for the view at the end. Local Guide, Jonathan S advises, "It's a pretty short hike, but be advised that it is steep in places… Once you get to the top, it has views for miles, in basically every direction." ⭐⭐⭐⭐⭐
Whether you go in the winter to see the city covered in snow, or go for a morning hike on a warm summer morning to see the sunrise, you won't be disappointed. 4.8/5 stars on Google!
Some are concerned that over time, they've started noticing more trash and graffiti. If you visit Ensign Peak (or anywhere in Salt Lake City for that matter) just remember to pick up after yourself and leave it nicer than you found it.
16. International Peace Gardens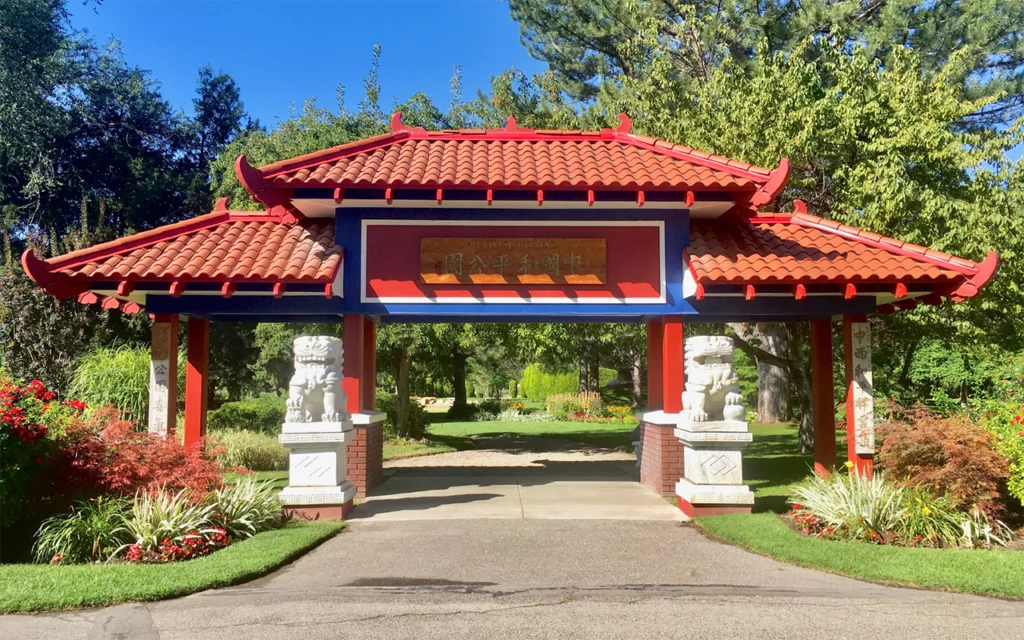 This place celebrates different 28 different nationalities sectioned by gardens. Founded in 1939 but opened in 1952, it is one of two peace gardens in the country.
Whether you're looking for a hidden gem in the city, a place to take photos, or an opportunity to go out and enjoy nature, this is the perfect place. It's beautiful in the mornings and evenings, but that means there are more people there during that time. The garden tends to be more popular on Sundays than Saturdays. This may be the place to go for a Saturday morning jog, or a nice afternoon walk. This is a great place to go in late spring and summer when the plants are blooming.
It's rated 4.7/5 stars on Google.
17. Cathedral of the Madeline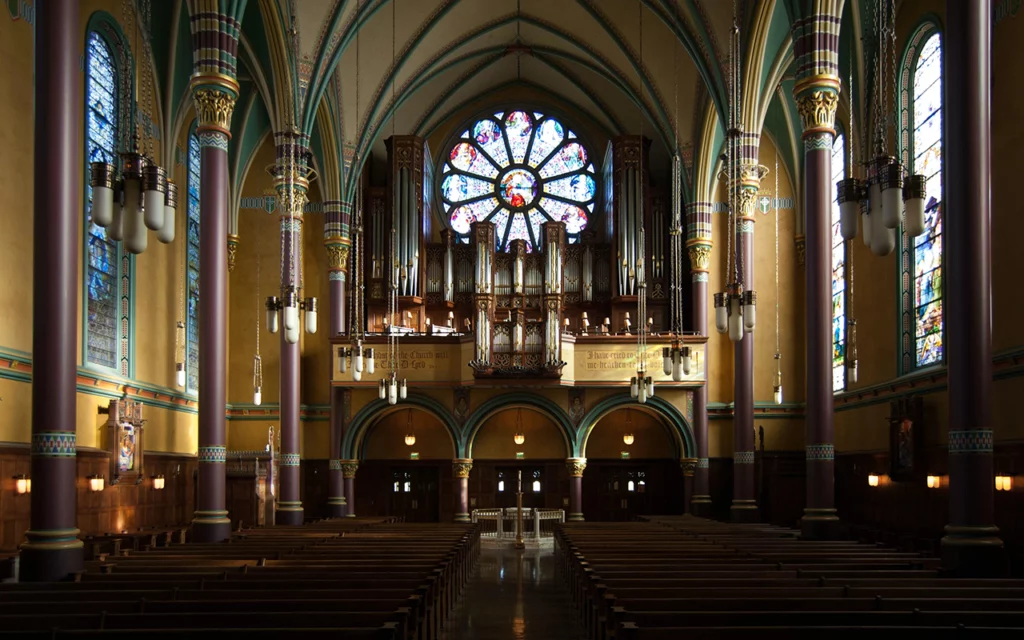 Did you know that this Roman Catholic church is the only cathedral in the country dedicated in honor of St. Mary Magdalene? Immerse yourself in this architectural masterpiece when checking off things to do in Salt Lake City. At 4.8/5 stars, it's worth the trip.
For the architecture buffs, the cathedral is a mixture of Romanesque and Gothic style. It's reminiscent of cathedrals you'd have to travel half-way across the globe to see in Europe. Considering the beauty of the stained glass, statues, and displays, many would consider this to be an art gallery in itself.
To fully appreciate the cathedral's beauty, it's best to visit it during daylight hours. However, if you get the chance to pass by at night, you can see the exterior of the building illuminated with display lights. The lighting accentuates the Gothic style and provides a unique perspective of its magnificence from the outside.
18. Pioneer memorial museum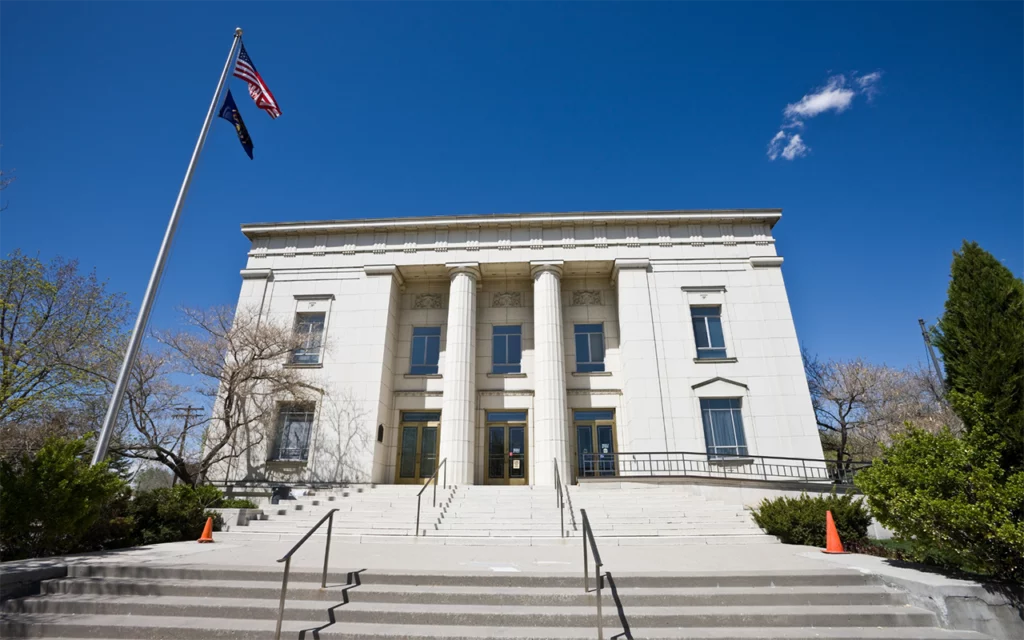 As the name suggests, this place is a gigantic mine of information on pioneer settlements in Salt Lake City. With six floors, this museum has the largest collection of memorabilia and artefacts dedicated to the LDS migration to this area.
The Pioneer Memorial Museum is located near the capitol building. Visiting both on the same day could be convenient.
It's rated 4.5/5 stars on TripAdvisor. Many are delighted by the immense collection. Equally so, many agree that the museum could be improved if they shared more stories of the pioneers. It's a nice collection, but the educational aspect isn't quite there. HoleySneakers puts it best, "…most of the work is done by volunteers. This museum in particular houses an enormous collection. The collection is well-organized… and the museum is kept very clean. The only fault of it is that a visitor who does not already know the story of the pioneers, would not get the story from the museum. There is little information to place the items in context." ⭐⭐⭐⭐⭐
19. Museum of Natural History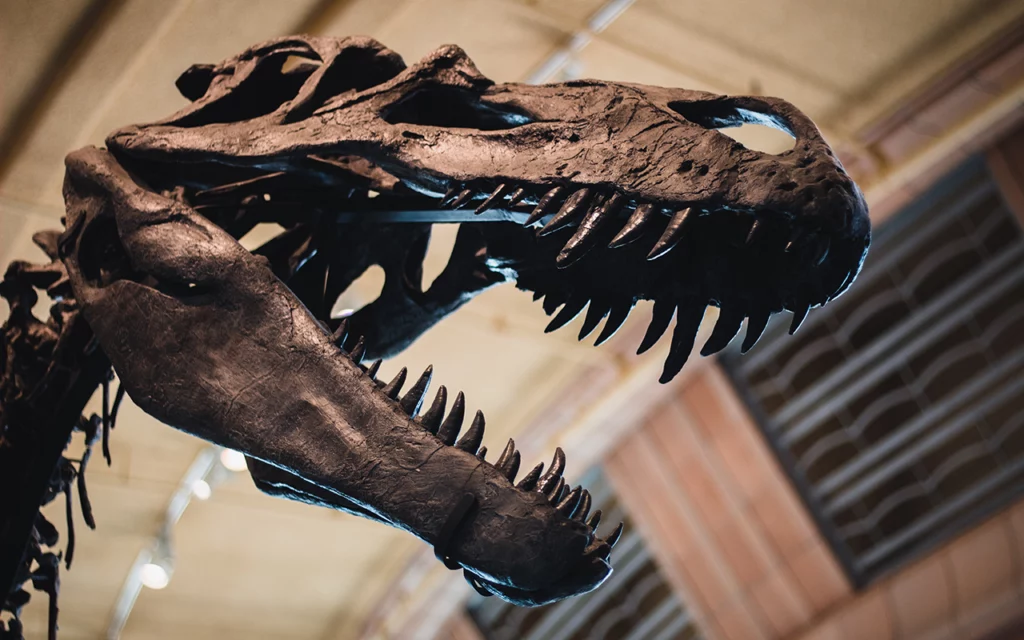 Based on the University of Utah campus, this institution serves the community and people in many ways. This wonderful 4.8 star-rated museum is a great place to bring the kids. It explains natural history subjects but places an emphasis on the natural history of Utah and the west.
Visitors adore the dinosaur exhibit. There are a lot of well-done interactive displays around the museum that make education fun.
You can't miss this museum!
20. Walker Center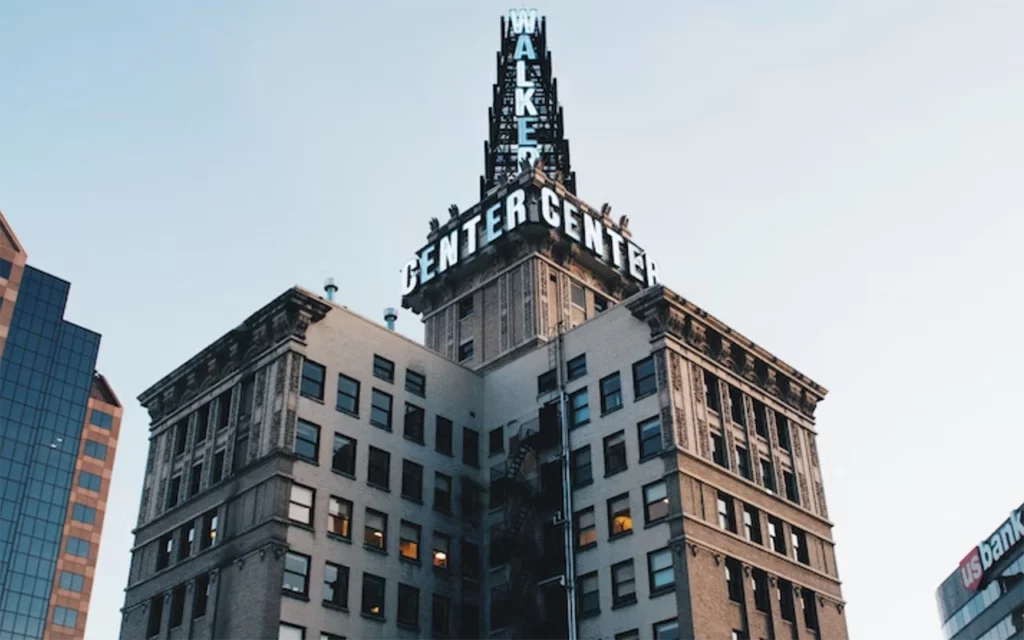 When making a list for Salt Lake City, I can't leave out this iconic building. It is a skyscraper that shares weather forecasts. When the tower glows blue, it indicates clear skies. Flashing blue means cloudy weather forecast, red means rain, and blinking red is code for snow.
This art deco-style building is reminiscent of the big band era. These days it provides business spaces. They have a decent Fed Ex there, but a lot of people find the basement speakeasy to be a delightful surprise.
21. Summum Pyramid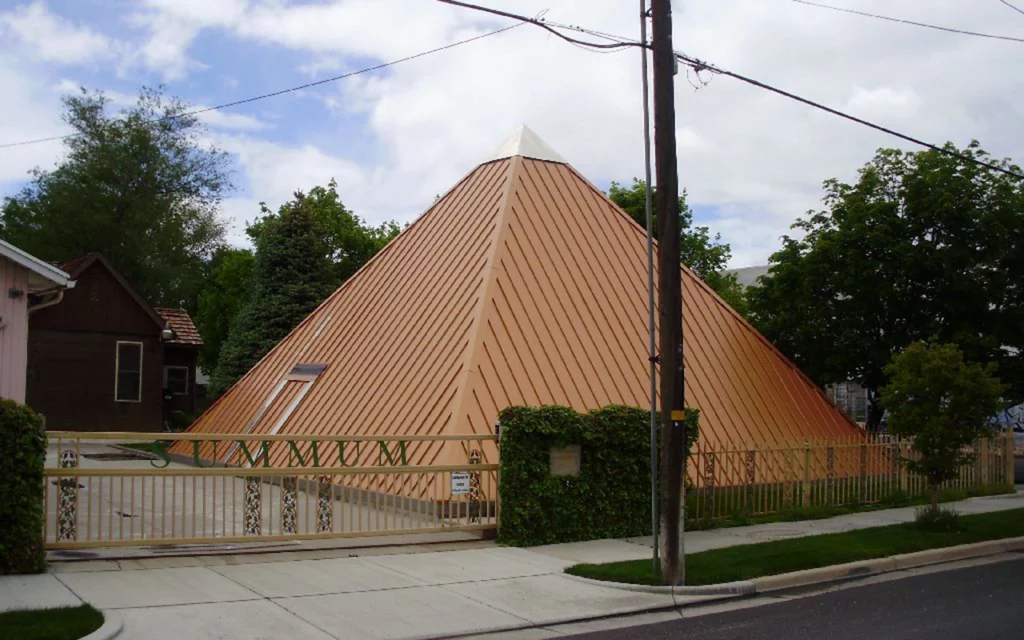 One of the most intriguing things to do in Salt Lake City is to visit this place. The pyramid was completed in 1979 and is an ode to the Summum religion (founded in 1975), which is based in Salt Lake City.
AT 3.9/5 stars on Google, many agree that it's a cool building, but that they didn't feel comfortable parking their car there for long. The pyramid does offer beginner philosophy classes.
Shopping, food, and fun!
This is the stuff that feeds my soul and maybe yours, too. I have jotted down my absolute favorites in this category, and I hope you enjoy them like I did.
22. Salt Lake City farmers' market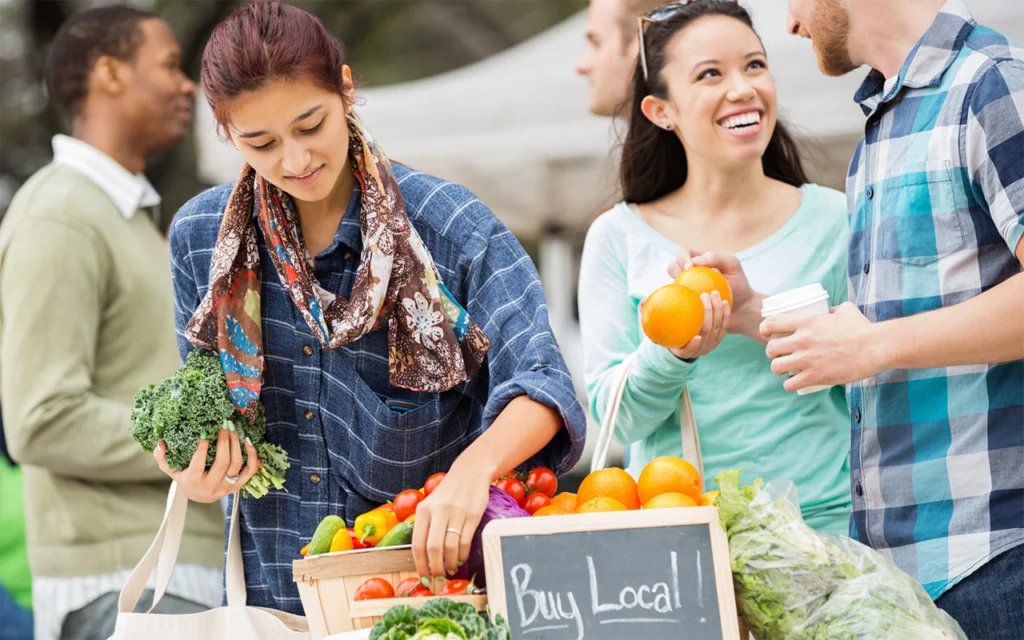 The Downtown Farmers' Market opens on Saturdays from 10 AM – 2 PM. You're sure to be delighted by the unique shops.
Tommy Ong shares, "Every vendor is original and creative in their own ways. There are so many selections here to choose from." The Farmers' Market give you a good feel of what Salt Lake City is all about. ⭐⭐⭐⭐
Support local businesses by visiting this farmers' market. From fresh produce and eye-catching handicrafts to some of the best food trucks you'll have ever experienced. At 4.7 stars, this one deserves a spot on this list of things to do in Salt Lake City!
23. World's largest Costco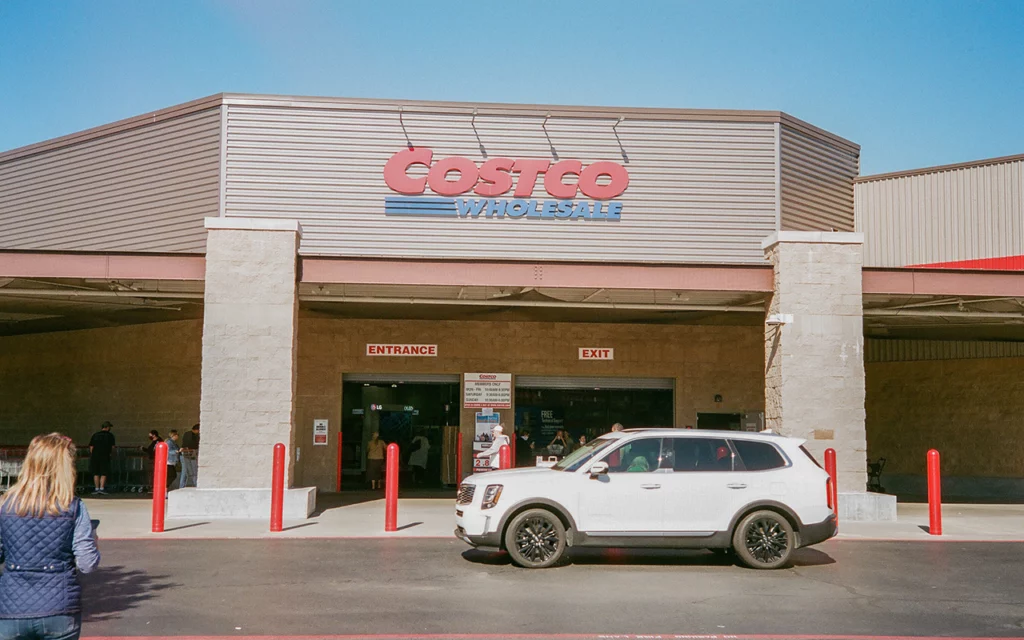 This one is self-explanatory. Take a trip down the aisles of this 235,000 sq feet members-only warehouse if buying in bulk is your thing.
To put it into perspective, the average Costco is only 146,000 sq feet.
24. Settebello Pizzeria Napoletana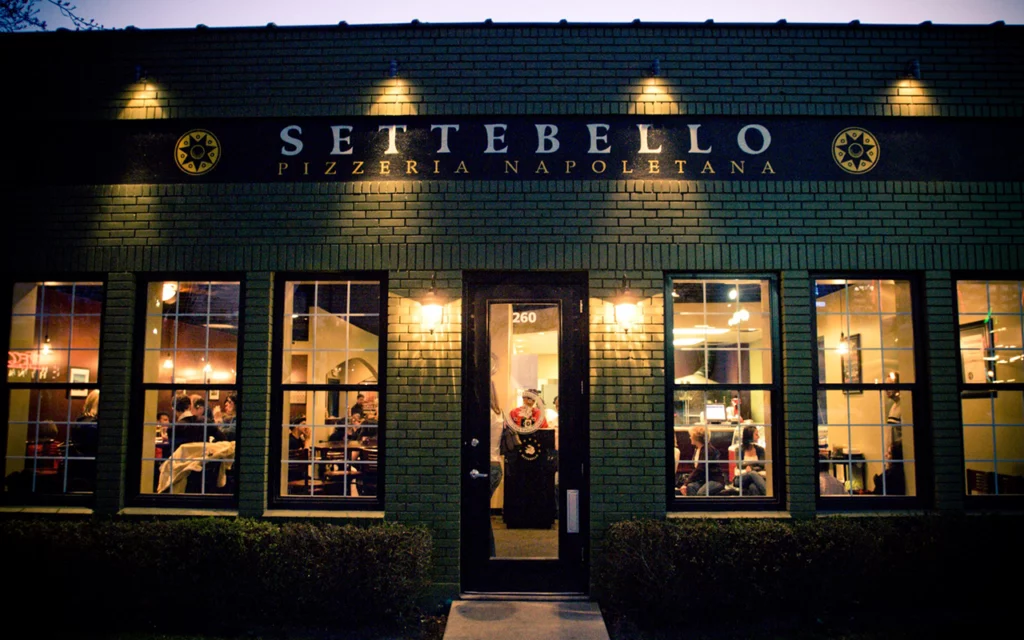 This pizzeria is touted as the best pizza place in the state of Utah. Get some of that cheesy goodness. While you're at it, take a look at the best pizza places in every state.
Becky Stiehl says, "The pizza and salad were both delicious! I've traveled to Italy before & had their pizza & I would like you to know the pizza at Settebello was just as good. Super flavorful & unbelievable pizza sauce & crust. No leftovers here!! ⭐⭐⭐⭐⭐
25. Ghost tours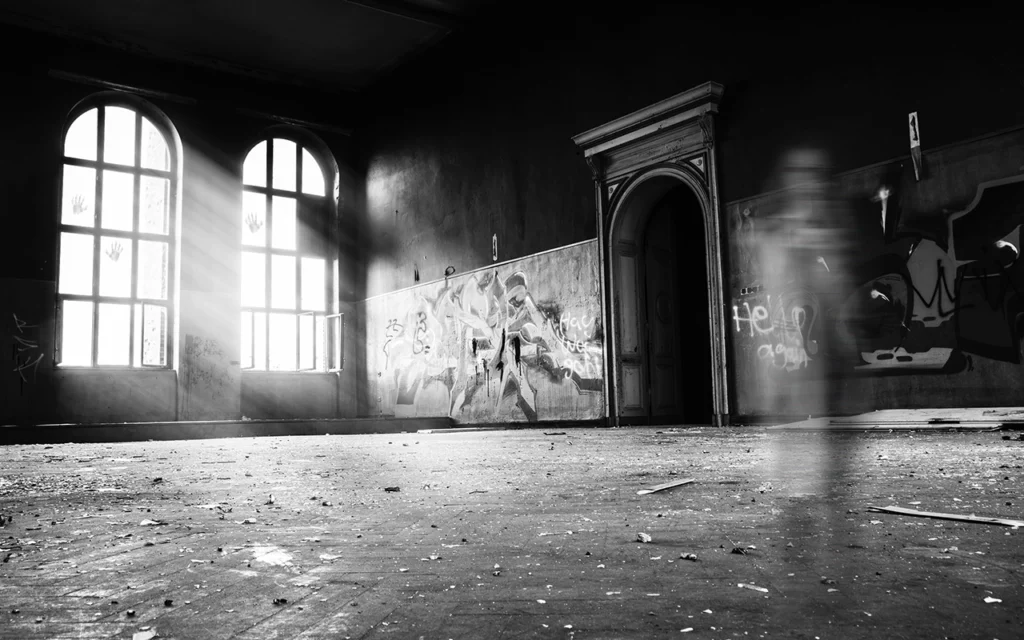 Did you know that the Rio Grande Train Depot is reportedly haunted? Get your spook on and sign up for a ghost tour already! Brigham Young Farmhouse, Shilo Inn, and Capitol Theater are other ghost-hunting spots. If you ask me, ghost-hunting should be among the top things to do in Salt Lake City or anywhere!
Want to know what the most haunted place in Utah and in every other state is? Check out our article: Most Haunted Places in Every State
When it comes to Salt Lake City, you have a few options for ghost tours. At 4.5/5 stars on Google though, I have to recommend Grimm Ghost Tours. They have a few different tour locations depending on the season. See if you can get Willow for your tour guide. They do great work keeping the group interested and keeping the tour fun. Along with ghostly tales, you're also likely to learn some of the historical accounts of your city.
26. Eccles Theater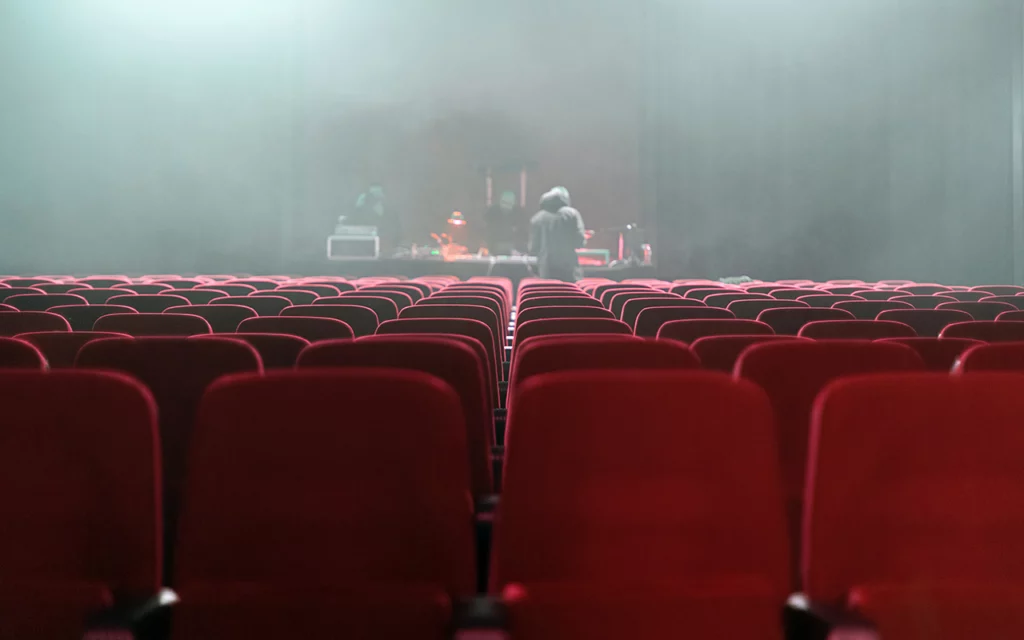 Another downtown attraction, this theater has performances for both kids and adults. This is a big auditorium. Construction cost $119 million.
It averages 4.7/5 stars on Google. Many locals agree it makes for a great date night attraction as there are a lot of restaurants in the area.
Marika Lyons enjoyed seeing the musical Hadestown there. She thanks, "Eccles Theater for bringing many great diverse shows. The venue is amazing! If you haven't been here yet you need to go." ⭐⭐⭐⭐⭐
27. The Clark Planetarium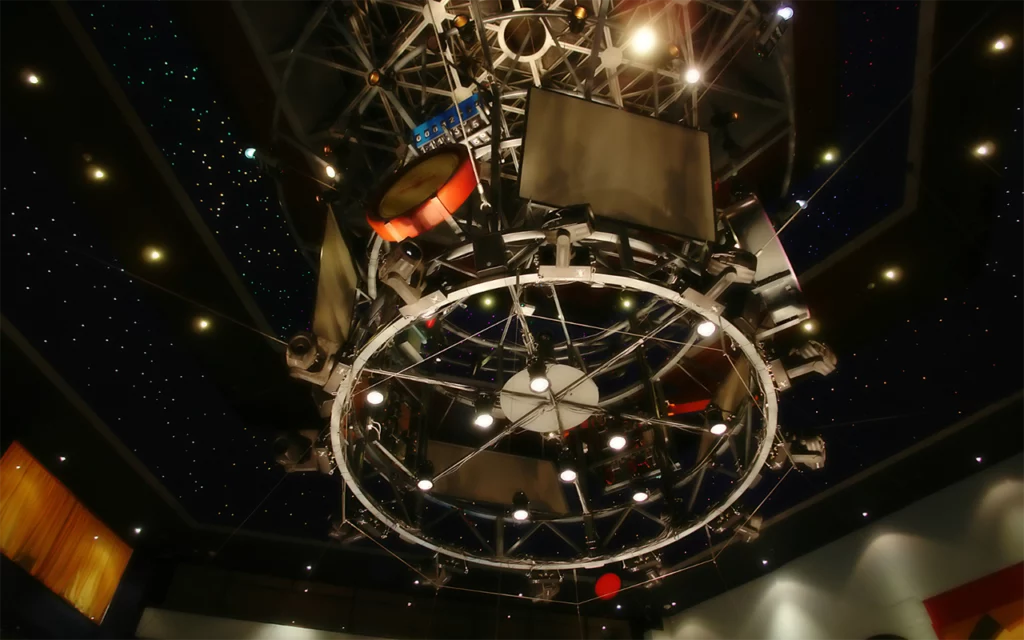 The downtown area has a myriad of excitements and one of them is visiting this planetarium. There are several interactive exhibits and educational programs for you to check out.
Take the kids out for a fun day to learn about space! This planetarium has a lot of interactive pieces that were made with kids in mind. It's a fun space for kids to learn in a fun space. Take a few hours to learn and explore. When you're ready to sit down and rest, they even have a movie theater. General admission is free. If you want to see one of their feature films, you can easily purchase tickets in advance.
With 1,000+ reviews and an average 4.6/5 rating, The Clark Planetarium is one of the shining stars of things to do in Salt Lake City!
28. Tracy Aviary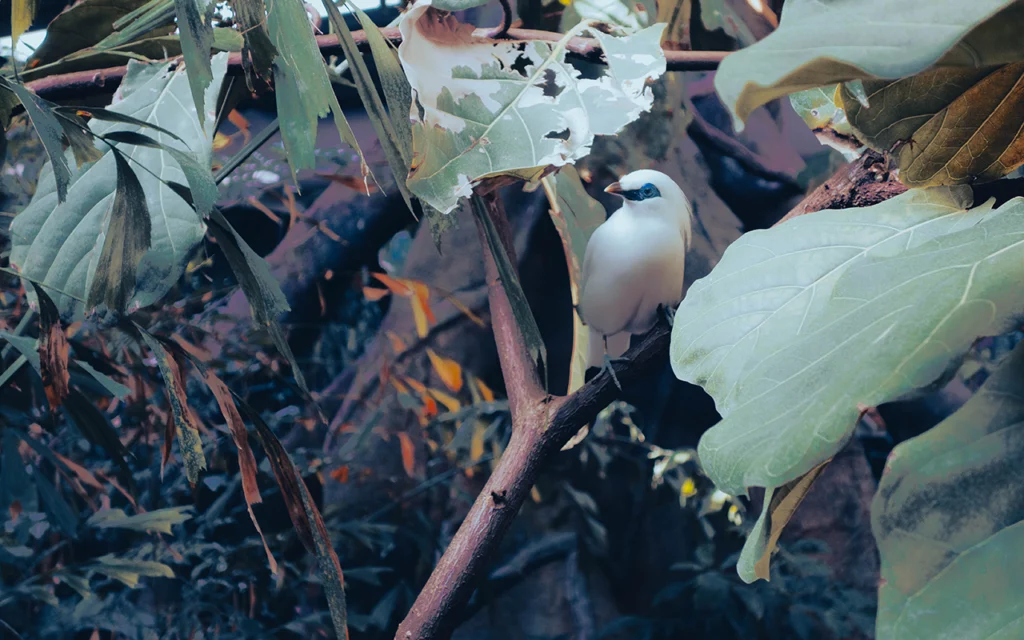 This aviary is every bird lover's dream spot. It hosts over 400 different types of birds and is sprawled over 8 acres of land area.
It's a great place to spend an hour or two and learn about several species of birds. Year-round they have daily Keeper Talks at 2:15 PM, and many adore how well the keepers seem to know the individual birds. Depending on the season, they also do lorikeet feedings and bird shows.
Shawn Thomas gives this place 5 stars and says, "A family fun place to take the little one and learn more about birds. Just a nice getaway in the city. They do a few bird shows, but it is more focused on exploring. The little one had a blast!" ⭐⭐⭐⭐⭐
At an average of 4.7/5 stars, 3,000+ people seem to agree with Shawn.
This is a bird watcher's paradise in Utah!
29. Utah Olympic Park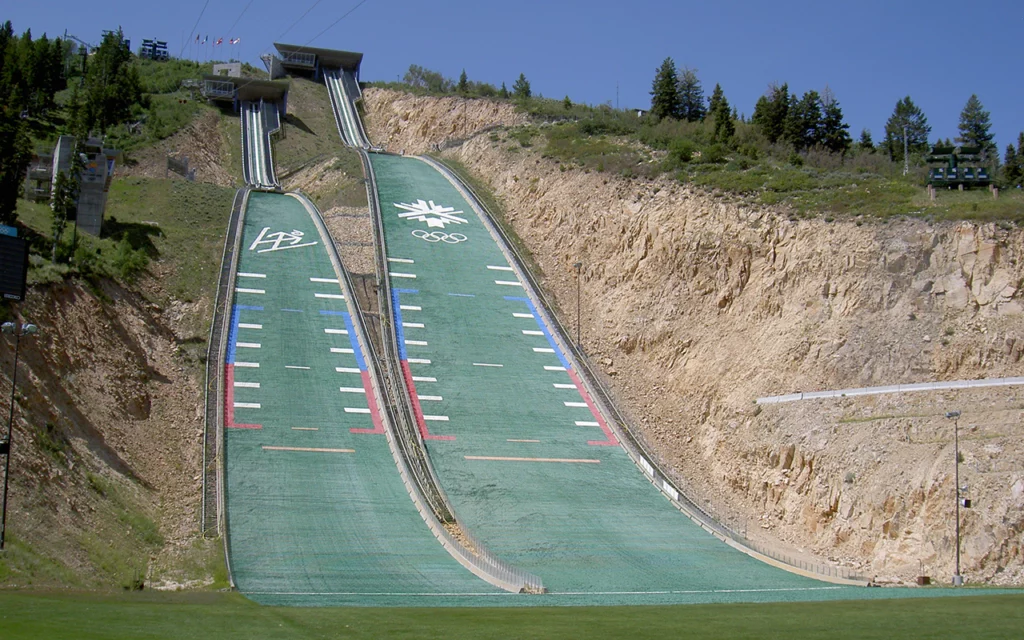 Originally build for the 2022 Winter Olympics, this world-class training facility is open to the public and located about half an hour away from Salt Lake City.
Don't let the "winter" in Winter Olympics fool you. They have some fun things for the summer too. There are obstacle courses, zip lines, summer bobsleds, slides, and guided tours.
Even if you're not the most athletic, you can still come here to watch athletes ski, snowboard, and dive.
30. Antiquing – Euro treasures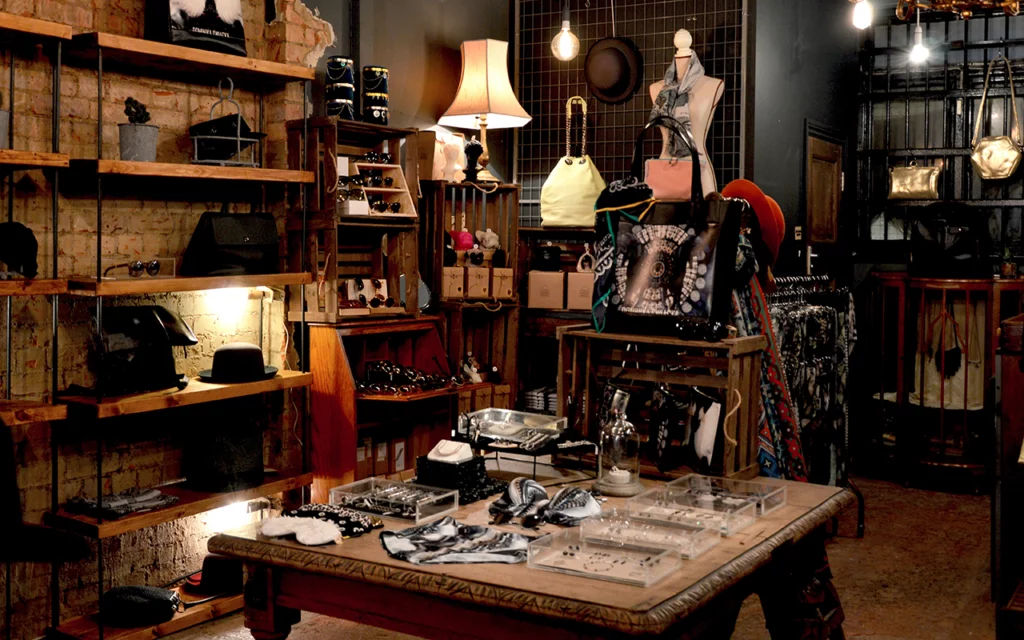 Is collecting antiques a hobby of yours? It could even be a lifelong obsession. At Euro Treasures, you'll find an array of artefacts spanning history and geography.
Whether you like to antique shop, or are just nosy by nature, you're sure to find something unique here. Depending on who is working the day you visit, they may even tell you about some of the items in the shop. In a way, it's reminiscent of a museum.
You're likely to find pieces from 19th century farms to Gothic churches. There's a unique piece of history hiding in every corner of this shop!
4.3/5 stars on Google.
31. Rock climbing at Wasatch Mountain range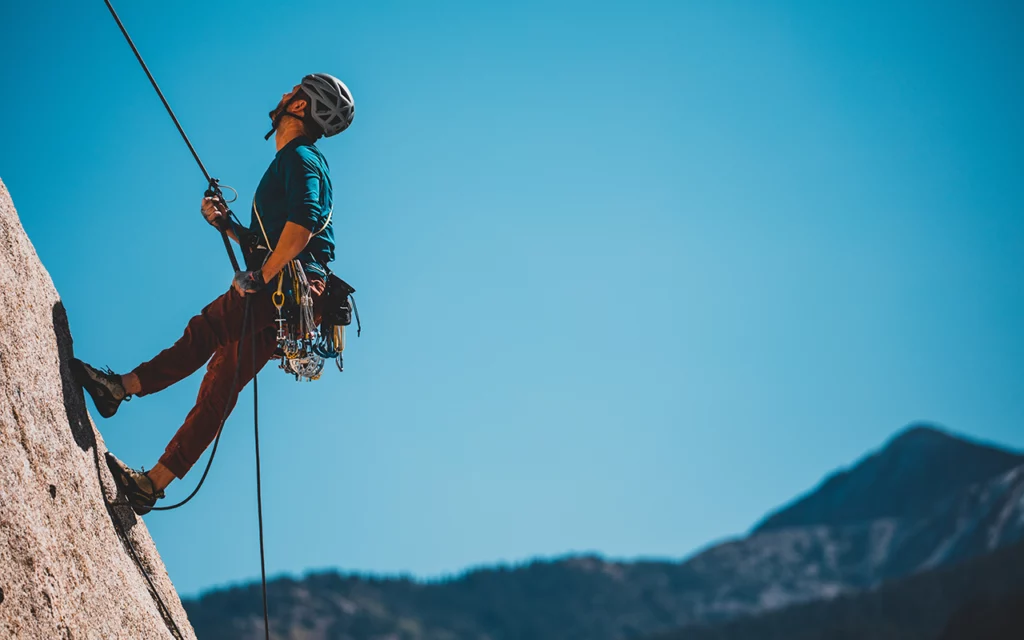 The Wasatch range of mountains is frequented by rock climbing enthusiasts from all over the state and beyond. There are a lot of minor canyons to explore.
For expert rock climbers – this is the place to be.
For those looking to start rock climbing, I recommend starting with an indoor facility first.
Public attractions
These are some of the attractions in the city that complete our list of things to do in Salt Lake City. They come highly reviewed by locals and visitors alike.
32. Liberty Park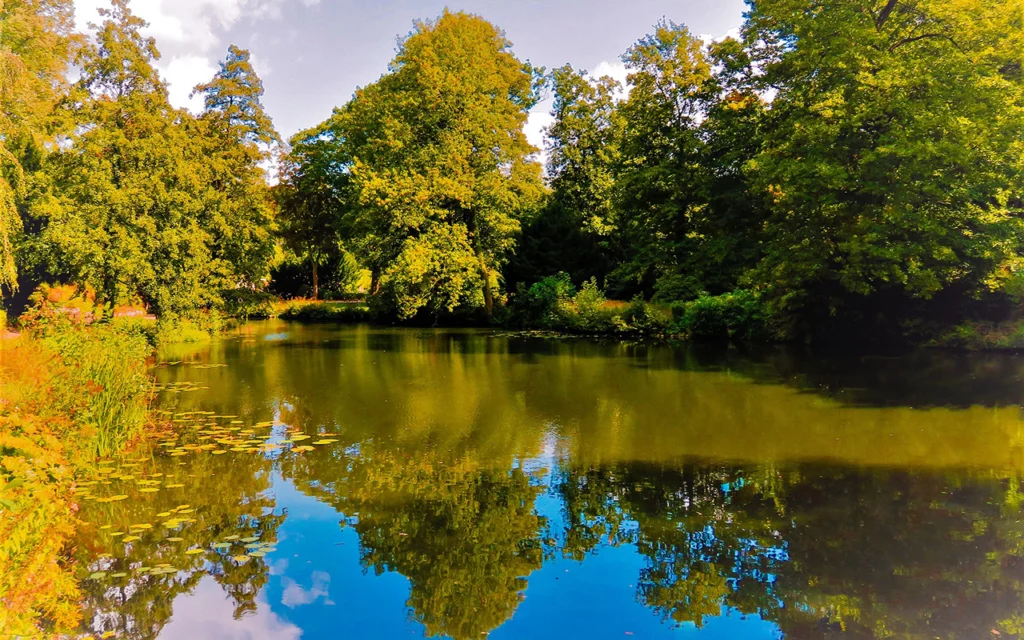 Did you know that Liberty Park is the oldest park in the entire state? There's so much to explore here which makes it a prime attraction and puts it on the list of Salt Lake City attractions. Over 10,000+ people have reviewed it! On average, they give it 4.6 stars.
HK shares, "Great place to walk! Big grass area too for playing or spend some time under the sun. There is plenty of parking space that surrounds the park. Enjoyed our time here." ⭐⭐⭐⭐⭐
33. Salt Lake City Public Library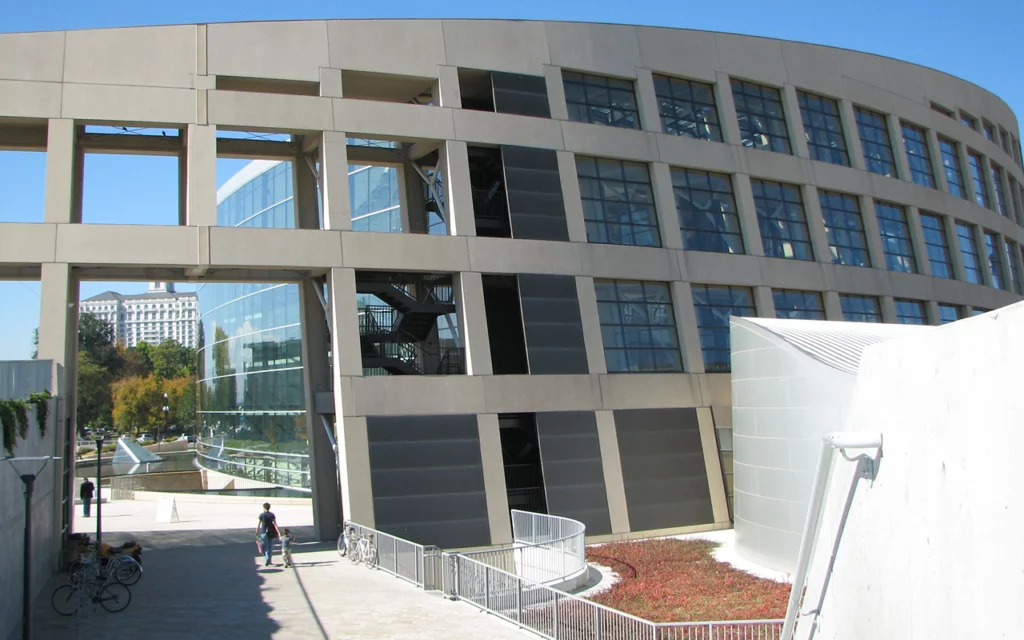 With over half a million books, the Salt Lake City Public Library is a work of art in itself. It was designed by world-renowned architect Moshe Safdie. Visiting this library should be on everyone's list of things to do in Salt Lake City. The building is bound to pique interest, and you might be able to go to the top to experience a splendid view of the city.
This library is magnificent and scores 4.6/5 stars on Google. Beyond the books, you'll see art displays, unique architecture, and even a few photo opportunities.
Play a game of giant chess or find a comfy place to read. This is among the top places to be on a rainy day.
34. Red Butte Gardens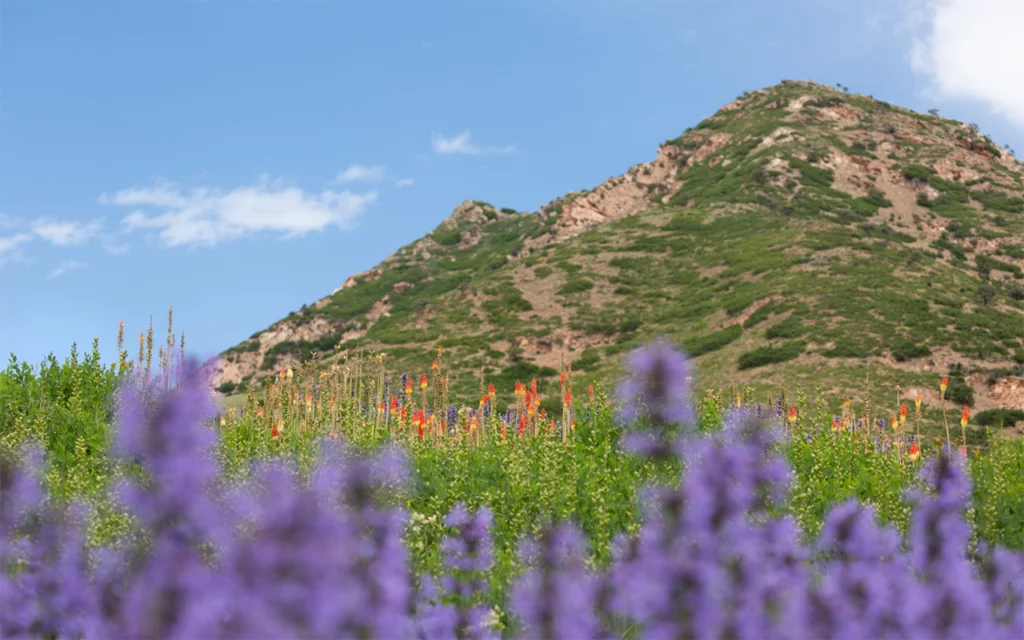 This unique place boasts of a botanical garden along with an amphitheater and an arboretum. It is managed by the University of Utah.
Local guide, Mikayla J. says, "I hadn't been in years but was completely refreshed at how much fun this place was. The weather was perfect, not too crowded, great for a picnic and as always, stunning views." ⭐⭐⭐⭐⭐ Overall, the gardens have 4.8/5 stars on Google reviews.
Throughout the year you'll find nature trails and workshops. They even have an outdoor concert series.
This is the perfect place for a family outing. Oh, and for the romantics at heart, there are plenty of photo opportunities for a nice date, or even a surprise proposal!
35. Gilgal Sculpture Garden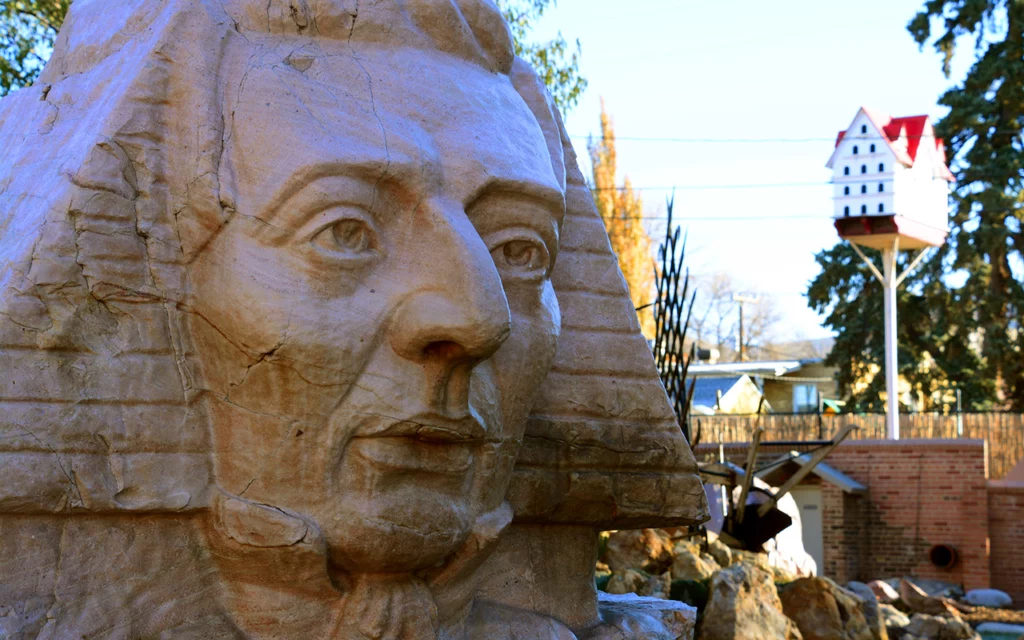 Tour this Utah wonder and take in its 12 original sculptures along with 70+ engraved rocks scattered all over the garden.
The sculptures are a little quirky, but it makes for a nice hidden gem in the area. This whimsical attraction averages 4.3/5 stars on Google. It's tucked away between a few houses but makes for a nice quick stroll.
Mary Rigby shares, "Great little hidden park with some great sculptures! We loved it! It gives the history of the park and each sculpture." ⭐⭐⭐⭐⭐
36. Trolley Square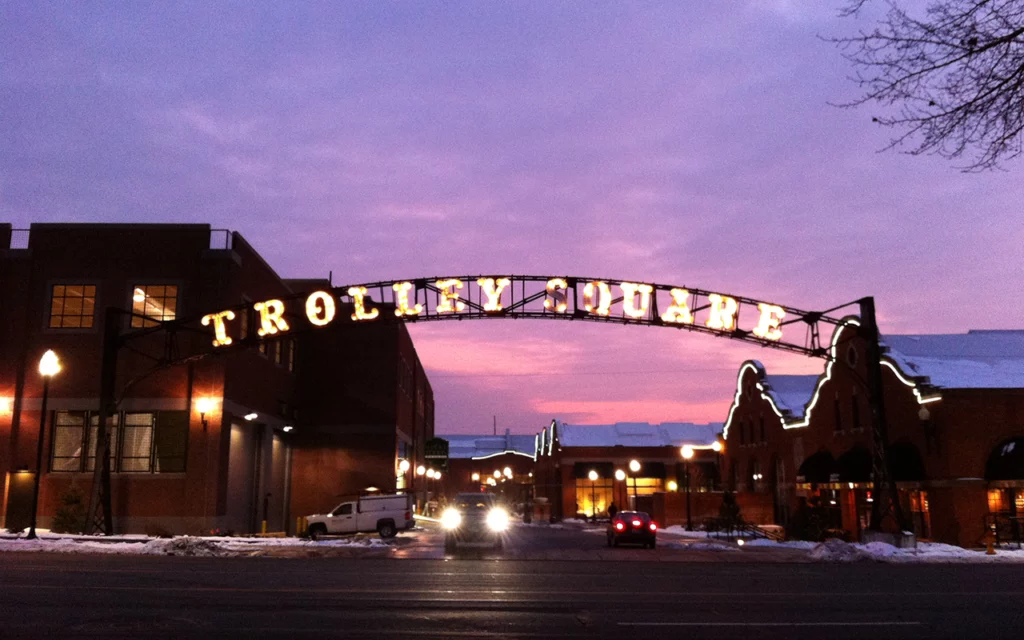 Almost across the street from the Gilgal Sculpture Garden is Trolley Square.
This is the home of the trolley station back in the 1800s but now it is a popular shopping center. It is a historic site registered under the State of Utah (since 1973) and offers unique experiences to visitors with its food, entertainment, and flair. It's a joy to shop here! Plus, I enjoy the historical aspect of this place.
Like any mall, you'll find boutiques, restaurants, and more. One nice addition to this mall in particular is the museum that gives a little history about the trolley. Overall, the building has a bit of a quaint, but modern feel.
If you decide to visit, be sure to check out the bookstore!
37. Skiing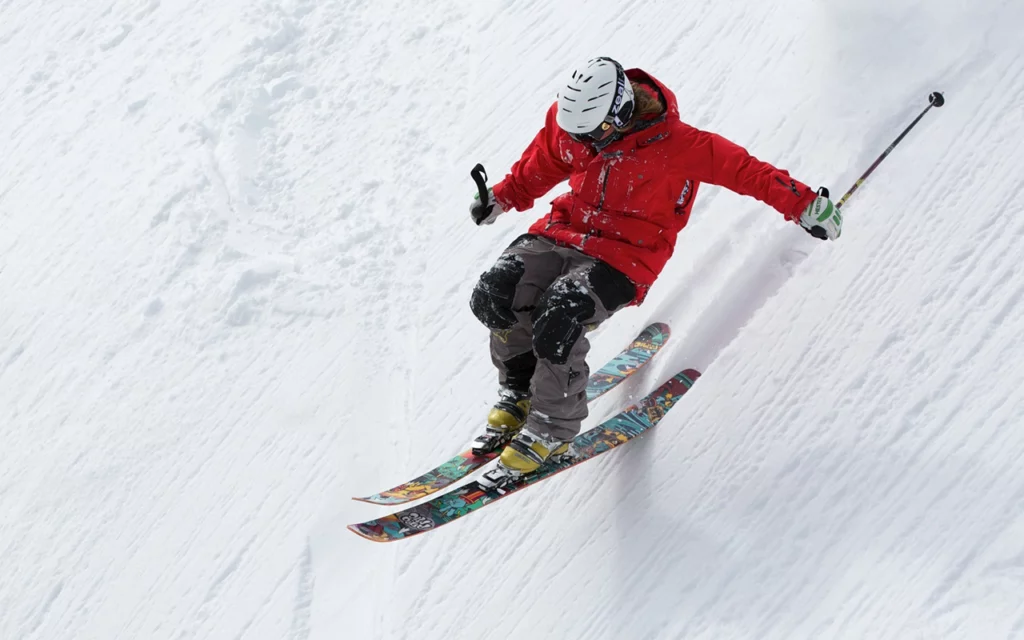 Salt Lake City has been called the "ultimate winter destination" and its accessibility to skiing ranks it among the popular things to do in Salt Lake City. The most popular skiing resorts are Alta, Brighton, Snowbird, and Solitude.
Mikal Fulton shares their experience: "Solitude was an amazing ski resort and also very little crowds for a weekend… Great value lift passes for awesome terrain." ⭐⭐⭐⭐⭐ This resort averages
Seasoned snowbirds know that during the season, they can reliably find great snow here, and feel reassured it won't be too crowded, even on weekends.
A lot of regulars recommend Honeycomb Canyon and Dynamite.
38. Ice Castles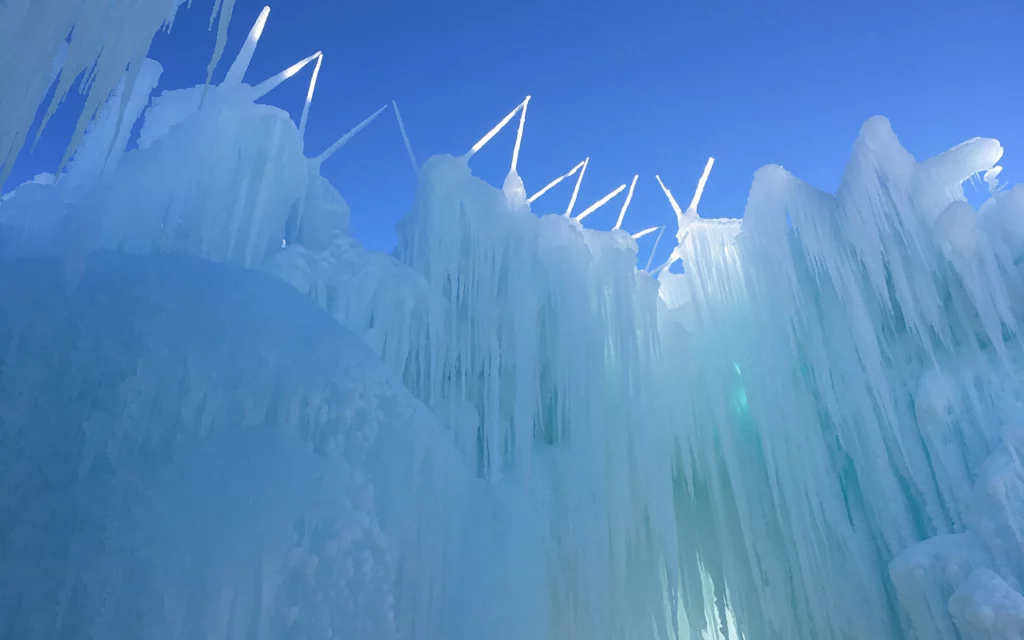 This winter attraction is about an hour drive from Salt Lake City, located in the Soldier Hollow Nordic Center in a town called Midway. Visitors consistently rate this as one of the best things about Salt Lake City.
You'll find ice slides, crawl tunnels, caverns to explore, ice sculptures, dancers, and even sleigh rides here. There's a lot of beauty, and many visitors leave in awe of the effects that can be created with ice and snow.
At 4.3/5 stars, it makes for a great outing for a birthday or family special occasion. Little ones will be amazed, and even adults will be filled with wonder. You feel like you're transported to an actual castle out of a Disney movie.
It's important to note that you will want to dress warm. Just like skiing, snow pants and gloves are a must.
Most people come to this attraction in the evenings. Going during the day is very nice, too. If you want good parking, especially during a weekend, be sure to get an early time slot! You'll be sure to capture some awesome photos!
Put a bow on it!
There you go, you have the ultimate list of things to do in Salt Lake City. I'm not sure if I've ever visited a city or state with such incredible history, scenic beauty, culture, and the great outdoors – all at once!
Living in this unique city is a joy in itself but no matter where you live, life can get difficult at times. That's just part of being an adult. At Net Pay Advance, we recognize that people across the country often need a little financial help to keep up with bills and unexpected expenses in between paychecks. That's where our payday loans online come in. Unexpected bills or emergency expenses can mess up your budget. For times like these, Utah residents can depend on us for an online loan.
If you're fortunate enough to be in the area, you owe it to yourself (and to the rest of us) to check out at least a few of the things to do in Salt Lake City. Happy exploring!