The Top Budgeting Apps: We Could All Use a Little Help When It Comes to Managing Money
Not all of us are financial gurus. We need help with budgeting and keeping track of our expenses. This is where the money management apps come in. We've compiled a list of the best budgeting apps to use in 2021.
The future is here. Whatever you need, there's an app for it. Need a budgeting app? Keep reading…
Or check out one of our other articles below…
Regardless of your financial health, managing your cash flow and expenditure is important for everyone. In today's world we have more bills than we did a few decades ago. Apart from the basics like housing, food, utilities, and other essentials, we need transportation, streaming services, entertainment, and more.
An estimate states that the average American has over $90k in debt. It could be student loans, automotive loans, mortgages, or credit card debt. As a society, we're no strangers to debt. It has become a normalized part of our lives as debts claim a substantial part of our paychecks. Making periodic payments towards your loans can save you from serious financial messes.
There's an app for that
Aside from debts and bills, we have other expenses to take care of. It can be very challenging to manage your income when there's so many areas you need to allot parts of it to. Some of us are great with numbers and enjoy bookkeeping. For the rest of us, the process can be extremely daunting. Apps make the entire experience convenient and easy.
Speaking of apps, the app stores for apple and android are booming with them. New apps are developed and added all the time. We have apps for social media, banking, games, and more. Want to get groceries delivered? Download the Walmart app. Need a ride? Download Lyft. There are apps to boost productivity, manage projects, and communicate with people at work. Feeling overwhelmed? There are apps to help you relax. There's an app for almost every need you have.
It only makes sense for budgeting apps to make the list. They serve the purpose of helping amateurs budget like pros. You want to be in control of your money and have your finances in order. Apps are usually easy-to-use, and they keep things simple. The first step to using money management apps is to choose one from what seems like a sea of doppelgangers. Luckily for you, we jumped into the waters, headfirst to help you pick your best budget app.
Money management apps 2021
The following is a list of budgeting apps that are the best in their category:
YNAB or You Need a Budget – The best budget app for personal budget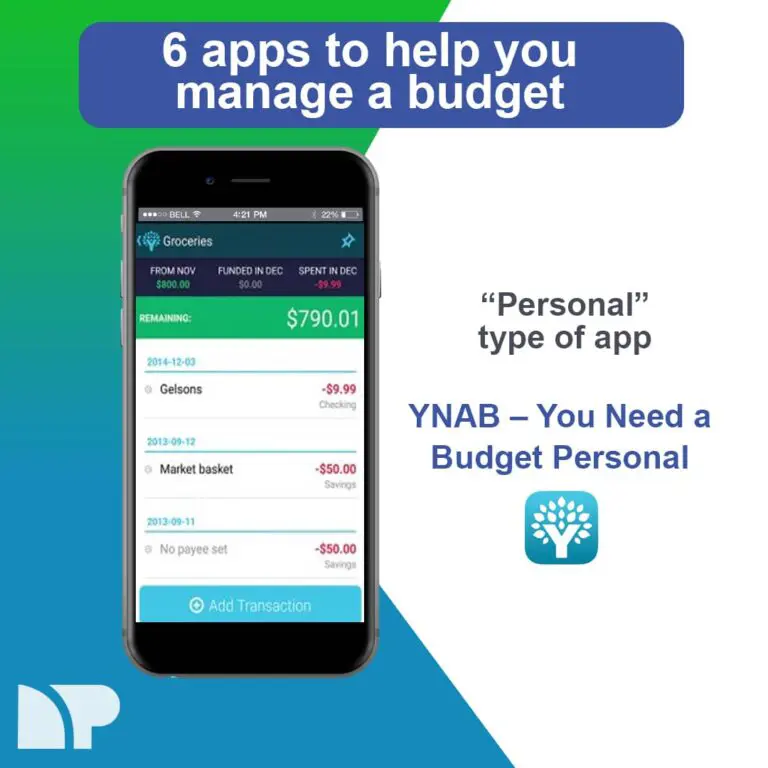 This app is just what you need to save more money. According to their website, this app can save you more than $6,000 on average in your first year. They offer a free trial for 34 days so that you can try it out before committing. You can sync your bank accounts or enter transactions manually. You start out by setting an amount and assigning all of it towards bills and expenses rather than tracking money you've already spent. The company recommends video courses and workshops to help use the app more effectively. In addition to learning resources, they have excellent customer support. All of these reasons make YNAB the best budget app for personal finances.
Zeta – The best budget app for couples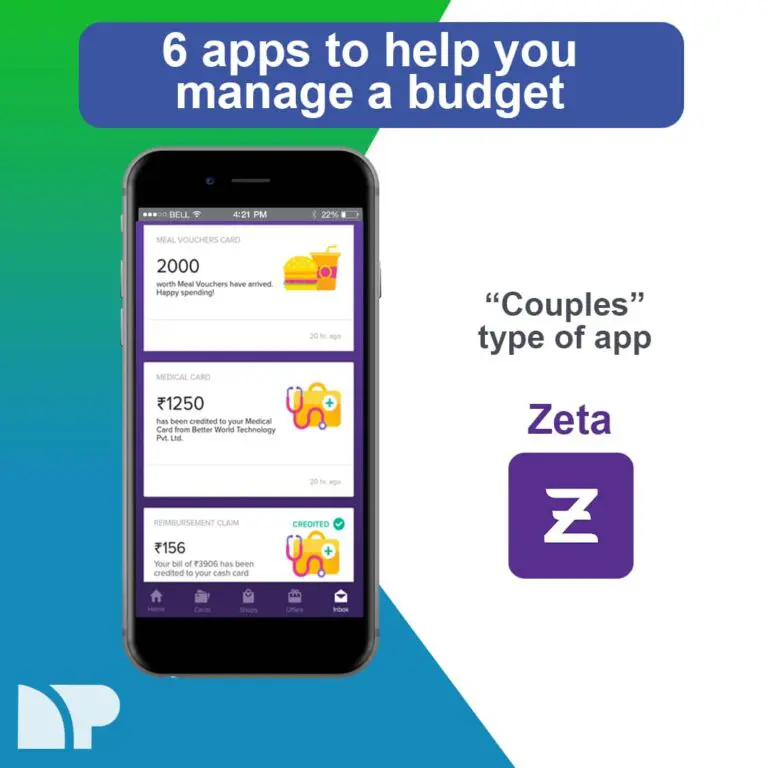 This is a free budget app created just for couples who may be married, engaged, cohabiting etc. Users can sync their accounts to manage bills together. One can track their spending and get their net worth. Zeta comes with features like digital checks, contactless payments, bill pay, and more. Finances can be tricky if you're a couple. Zeta has all it takes to make budgeting easy for you and your partner.
Mint – The best free budget app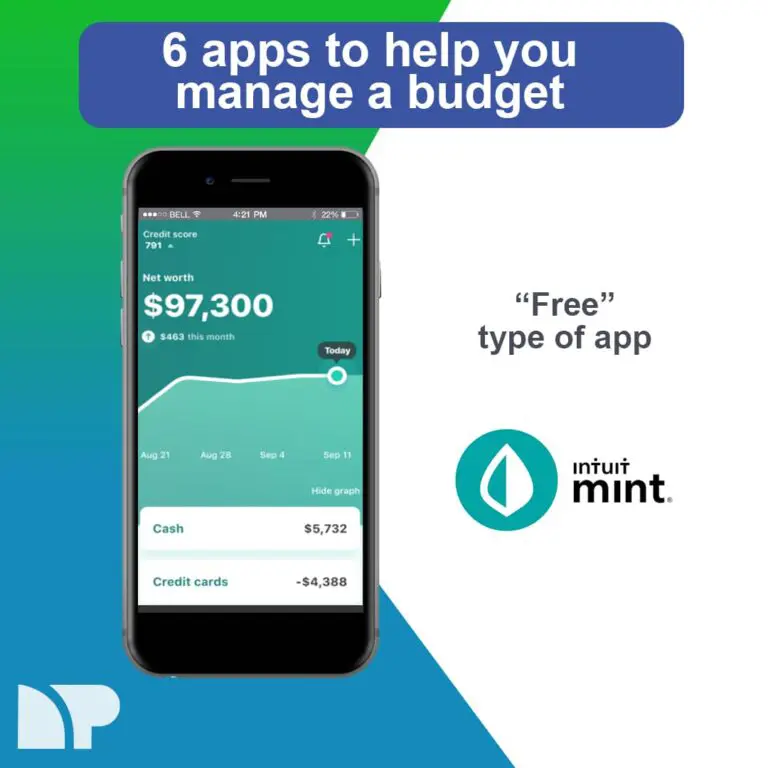 With a staggering 25 million users, Mint is one of the most downloaded budget apps out there. It is user-friendly and free – two things we all love! Whether you're new to the game or an expert budgeteer, Mint can work for all levels. You can set up payment reminders, track your investments, and get your TransUnion credit score. Like most apps, you can sync your accounts or enter transactions manually.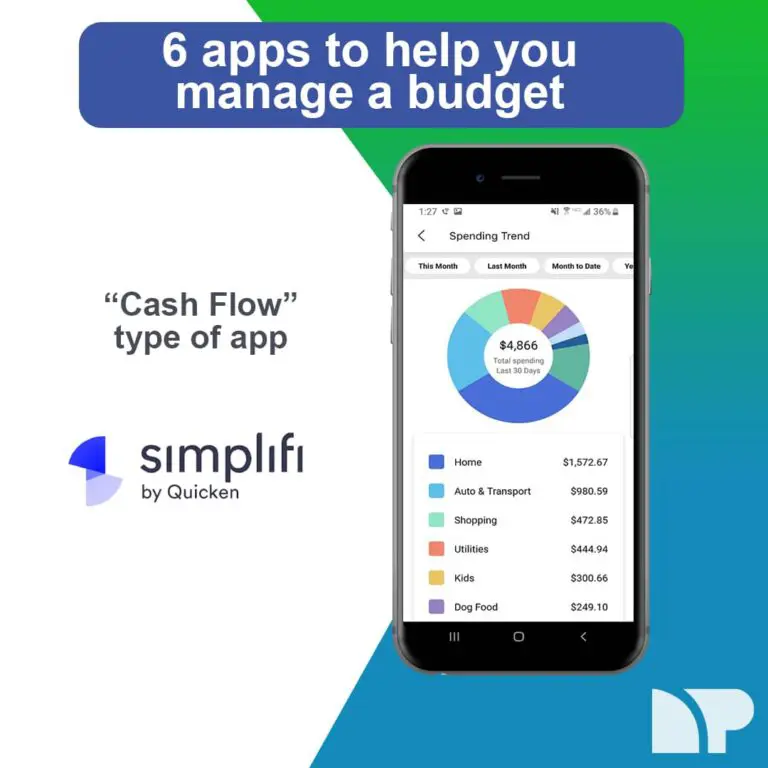 The winning feature of this app is that it offers a customized spending plan along with real-time updates of available spending balance for the rest of the month. It syncs your accounts to show where you are in your journey towards your financial goals. Simplifi keeps track of your monthly payments and subscriptions. Also, it comes with a 30-day free trial!
PocketGuard – The best budget app for over-spenders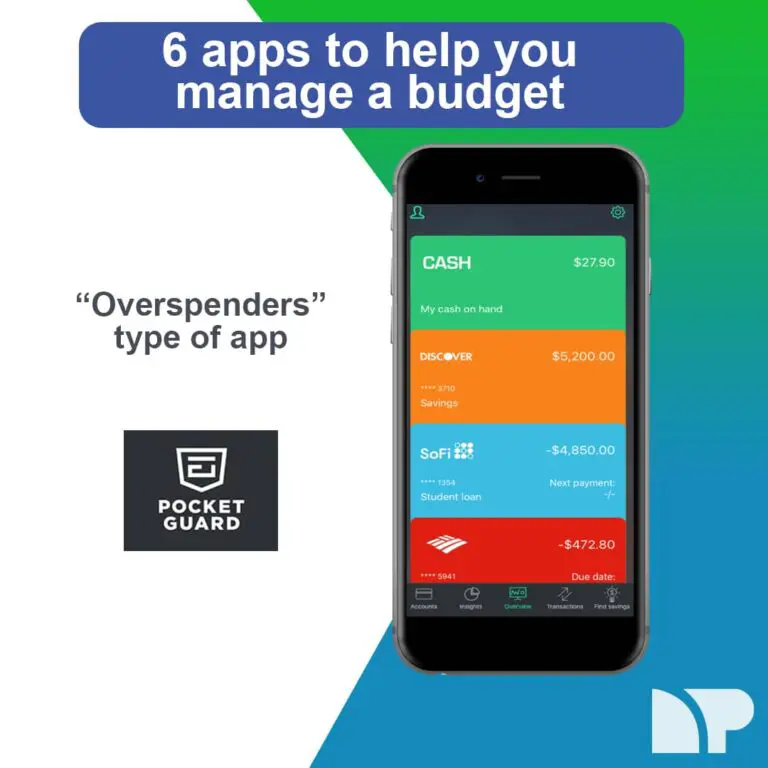 Do you tend to go a little over budget? Don't worry, a lot of us do. And at times it can be a real problem. The PocketGuard app tracks your income and expenses to give you an estimate of how much you can spend every day. With limits in place, you're more likely to refrain from overspending. It has a free version along with upgraded paid options.
PersonalCapital – The best budget app for retirement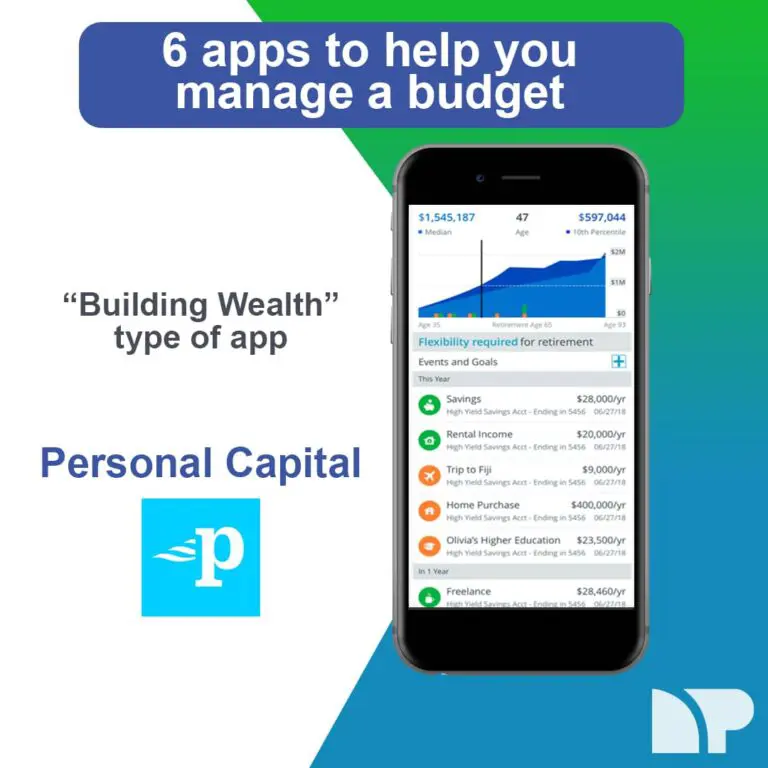 If you're thinking of building wealth, PersonalCapital is your new best friend. It lets you track your income and expenses like most apps. You can sync your accounts to estimate your net worth. It offers great investment tools and a snapshot of your finances. Popular tools are Retirement Planner and Education Planner, both of which help you plan and save for the future.
We hope this list was helpful to you. Our efforts are always directed towards bringing you the most relevant information so that you can make smart decisions. The list above describes each app in detail. Money management apps offer the structure and discipline one needs. Analyze your needs and what you want an app to accomplish. Choosing one or more is entirely at your discretion.
Being an adult isn't always fun. You need to have an income, pay bills, file taxes etc. But it also brings joys like the ability to own or lease a car, run a business, purchase things you want etc. Budgeting is a huge part of adulting and that's why we recommend using budgeting apps. We hope we're able to offer insight and direction.
We all know that life can be unpredictable. Budgeting is only half the battle. Unforeseen expenses can often throw a wrench in your finances. Let us help you cover unexpected expenses.
This blog was posted on October 9, 2017, but has since been updated.