Coming in clutch: How Net Pay Advance payday loans help real people make it to their next payday
Surprise expenses are not uncommon, including for Net Pay Advance customer Mark.
Times he least expected, he found his dog sick and needing a vet visit. Other times, he'd have a doctor's appointment with a bigger co-pay than he imagined. Then, it might be his car.
Flat tires, that's one thing. Throw in the tow service, and it's something else.
"There's always an expense," he said.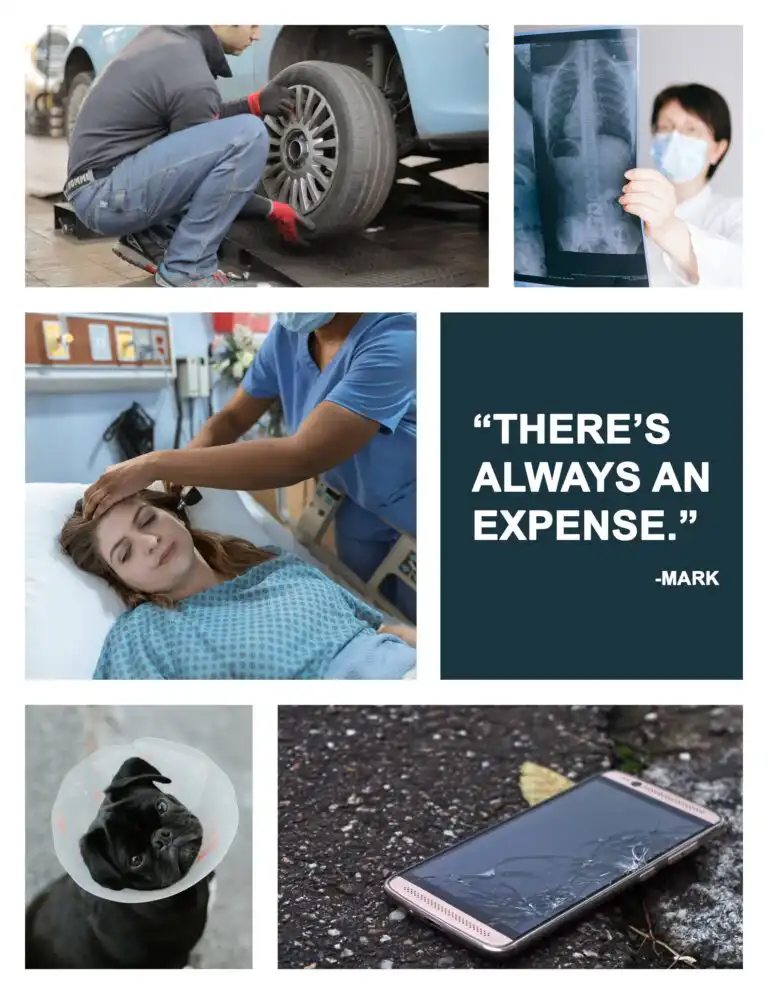 Like most people, Mark was familiar with the number of brick-and-mortar payday lenders in his area. But going to them, Mark said, was always a hassle.
"You had to bring in copies of your bank statement and copies of your pay stubs. All that, plus an application," he said of the brick-and-mortar loan agencies. "Then it went through a process that took hours, at times."
It was a hassle to use the traditional payday lenders. All the while, there was an alternative at his fingertips, right then and there. Mark took to his phone where he discovered Net Pay Advance.
"(Net Pay Advance) was quick and easy … easier than the other guy," he said, noting that everything — from application to verification to payment — was all online and worked "a lot more smoothly."
"The process was straightforward," he added. "(Net Pay Advance) wasn't intrusive like the others."
While other payday loan companies seemed to want more information, he said, Net Pay Advance asked for no more than was necessary. This meant no hard credit checks like some lending alternatives might do — something that stood out for Net Pay Advance customer Bonnie.
Bonnie discovered Net Pay Advance through a Google search for lenders that accept fair to bad credit. With no need to worry about a hard credit check, Bonnie felt assured she'd be approved for a loan with Net Pay Advance. Knowing this made life less stressful when earlier this year, Bonnie fell ill and had to miss work. With reduced hours, her paycheck was short of its usual amount.
"Any time you have to miss work, your paycheck reflects that," she said.
In this case, Bonnie was able to turn to Net Pay Advance to cover the shortfall, and pay her scheduled bills. Two weeks later, after she'd returned to her regular work schedule with regular pay resumed, she'd pay back her loan no problem.
"You guys came in clutch," she said.
With Net Pay Advance, the unexpected could become expected. Everything from the total she'd pay back, to when her loan was due was crystal clear. For Mark, too, planning to pay back his loan was simple.
In need, Bonnie doesn't have to look far to find a reliable payday lender. She has one on her phone. Through the Net Pay Advance payday loan app, Bonnie can access her account information, and with her account info saved, she can reapply in less than two minutes.
"The app is very simple and straightforward," she said. Others, like Mark, echoed similar appreciation for the convenience applying with Net Pay Advance. With Net Pay Advance securely saving his account information, reloan applications are simple to do from his phone.
"The ease and quickness of Net Pay Advance would be appreciated by anyone," Mark said.
About that quickness. Net Pay Advance makes lending fast and simple. First-time applications usually take less than 15 minutes, with everything handled entirely online. Return applications take minutes — not hours. Plus, applying can take shape just about anywhere, including a phone, desktop, iPad — you name it.
"I like that there's an app," Bonnie said. "With the app, once you've been a customer, reapplying is easy and funding is always super fast."
Sure, the application is fast. But what about the real stuff? You know, the money?
Approvals happen in 15 minutes or less.
Funding? Deposits are made same day or the next business day at the latest. Put it altogether and it doesn't get much simpler than that.

"I can count on the quickness of Net Pay Advance. I know the money will be there — every time," Bonnie said.
Is now the right time to apply for a loan with Net Pay Advance?
If you're struggling making ends meet, the important thing to remember is you're not alone.
Three in four working Americans live paycheck-to-paycheck. If you think that number only represents marginalized and underemployed lower class employment, think again. One in 10 earning $100,000 or more are also living paycheck-to-paycheck.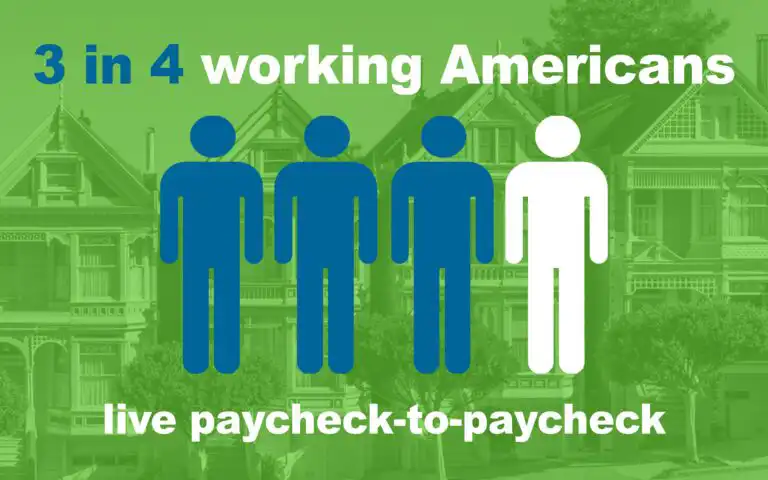 Something like a $400 emergency expense? Most American households would struggle to cover it. But $250 may make a world of difference. In fact, that's what most people need to make ends meet.
Nobody likes asking for help. But at Net Pay Advance, our objective is to make borrowing as simple and pain-free as possible.
We're set out to build a community free of financial stress. To do this, we built our service to be simple, secure, and trusted. From application to repayment, we ensure your experience is seamless. We're an online payday loan provider they can trust.
Today, we're not only online. We're on your phone. With the Net Pay Advance app, you can apply, make payments, and change your due date — always available at your fingertips.
Our application process takes just minutes, and approvals happen in about 15 minutes or less. We'll deposit you the funds in one business day — usually an hour or two after you wake up in the morning.
Net Pay Advance is the simplest and fastest payday loan provider online.
If you're in need of assistance and ready to break free of financial stress, don't take our word for it. Take it from our customers — real everyday people who found financial peace with Net Pay Advance.
​​