Net Pay Advance uses multi-factor authentication to boost online security
Staying safe online isn't optional—it is essential. You don't want your sensitive information to get leaked on the internet for criminals to abuse. Prioritizing online safety is of great importance to us. That's why we implement measures to protect our customers when using our online payday loans service.
Cybersecurity isn't everyone's forte. We understand that. However, anyone can become a target of a cyberattack. Everyone needs to be prepared. A common misconception is that only big-name corporations and high-net-worth individuals fall prey to online scammers. In truth, small businesses and the average person are just as likely to become victims. At Net Pay Advance, we go through rigorous training and research to offer a secure online system. It's the least we can do for our customers.
How many times have you entered your credit card information on a webpage? You're probably thinking of your last online purchase. Yes, we all conduct online transactions from time to time. It could be something as simple as sending money over a cash app. Or maybe routine tasks like paying bills online. Regardless, we have all volunteered our financial information on websites. We have likely done the same with other information, such as social security numbers, medical records, or phone numbers. If such details are leaked, we're looking at the possibility of identity theft.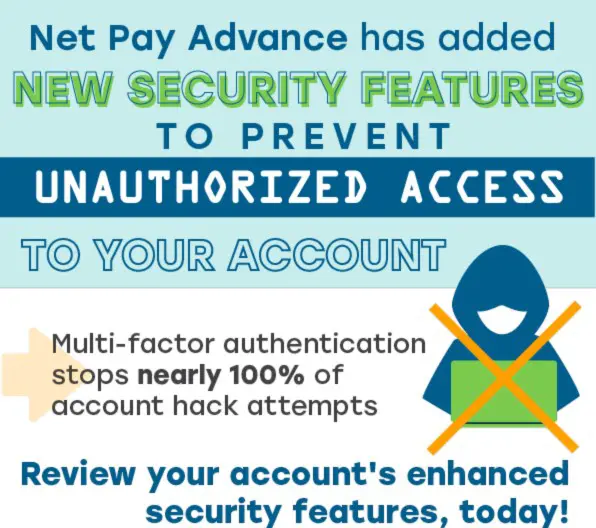 Did you know there's a hacker attack every 39 seconds in the US? Yep, it is that frequent. On the bright side, implementing multi-factor authentication stops almost 100% of account hacking attempts.
Learn more about online cyber security here…
Not to scare you, dear reader, but unfortunately, these incidents happen to people online. We want to avoid such scenarios. When you work with us, we want you to have access to a secure online system.
From a business standpoint, we simply can't afford to be careless with our customers' information. On a human level, we would not want our details to be accessed by unauthorized personnel. That's why we go above and beyond to put security practices in place for you.
What is multi-factor authentication?
Multi-factor authentication requires a user to provide two or more identifying factors to gain access to their account. This ensures that someone can access an account only if they have two or more pieces of vital information. It is reported that 86% of people feel their account is more secure with two-factor authentication.
Some other common terms for multi-factor authentication include "two factor authentication," "two step authentication," "MFA," and "2FA".
It's just one of many ways to stay secure online, according to the government agency Cybersecurity and Infrastructure Security Agency (CISA).
Types of multi-factor authentication
Broadly speaking, there are three types of multi-factor authentication. They are:
Type 1 – Information you know such as passwords, PIN numbers, combinations, etc.
Type 2 – Physical devices you have such as smartphones, fobs, USB drives, etc.
Type 3 – Biometrics such as fingerprints, retina scan, facial recognition, etc.
Net Pay Advance's new multi-factor authentication uses types one and two. We use a combination of information you know and physical devices, to ensure you keep your access to your secure online payday loan account.
Why is multi-factor authentication important?
In simple terms, multi-factor authentication adds a layer of security between sensitive data and someone trying to access it. Implementing multi-factor authentication shuts down hacking attempts with an extra layer of security. In fact, using MFA can block 99.9% of cyber-attacks emerging from hacked accounts. It's super secure!
Even if a hacker knows your username and password, they can't access your information without getting past multi-factor authentication processes.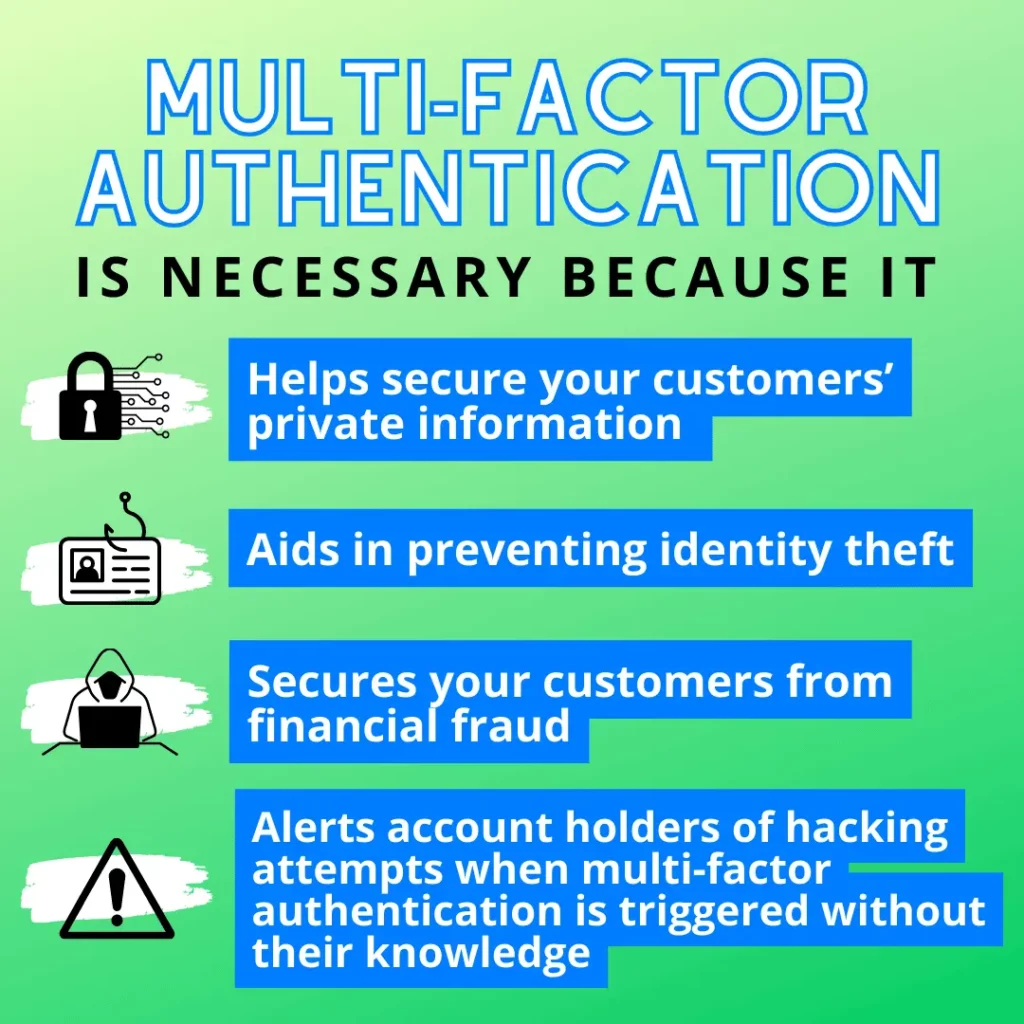 We asked two of our IT experts to weigh in on multi-factor authentication. Here's what they had to say:
"As a user, there are some times when I find multi-factor authentication to be slightly annoying. But as an IT professional, I know how incredibly instrumental it is when it comes to protecting my own online accounts." – Rashaad, Network Administrator
"In our profession, we believe in having systems in place to avoid bigger issues in the future. Multi-factor authentication protects our customers from identity theft and financial fraud while safeguarding us from losing business and loss of credibility and reputation." – Erick, Software Development Manager
The US government agrees too. The Cybersecurity and Infrastructure Security Agency (CISA) even recommends that businesses and consumers, "always enable MFA," or multi-factor authentication.
It's not just Net Pay Advance that has added multi-factor authentication. You can likely find the option with your other accounts, including social media apps like Twitter!
How does multi-factor authentication work?
Multi-factor authentication is one small step for your security and peace of mind.
Current customers can expect multi-factor authentication when:
Logging into their account from a new device
It's been 180+ days since they last completed multi-factor authentication while using a trusted device
They've forgotten their password and attempt a password reset
Other suspicious activity is identified
In most cases of normal account use, you'll only need to complete multi-factor authentication once every 180 days. That's just two times a year.
Why did we add multi-factor authentication?
At Net Pay Advance, we take data security very seriously. Fun fact (and humble brag): We happen to be one of the first payday lenders that has multi-factor authentication. We're ahead of the rest. That's why our customers say we're the #1 name in lending.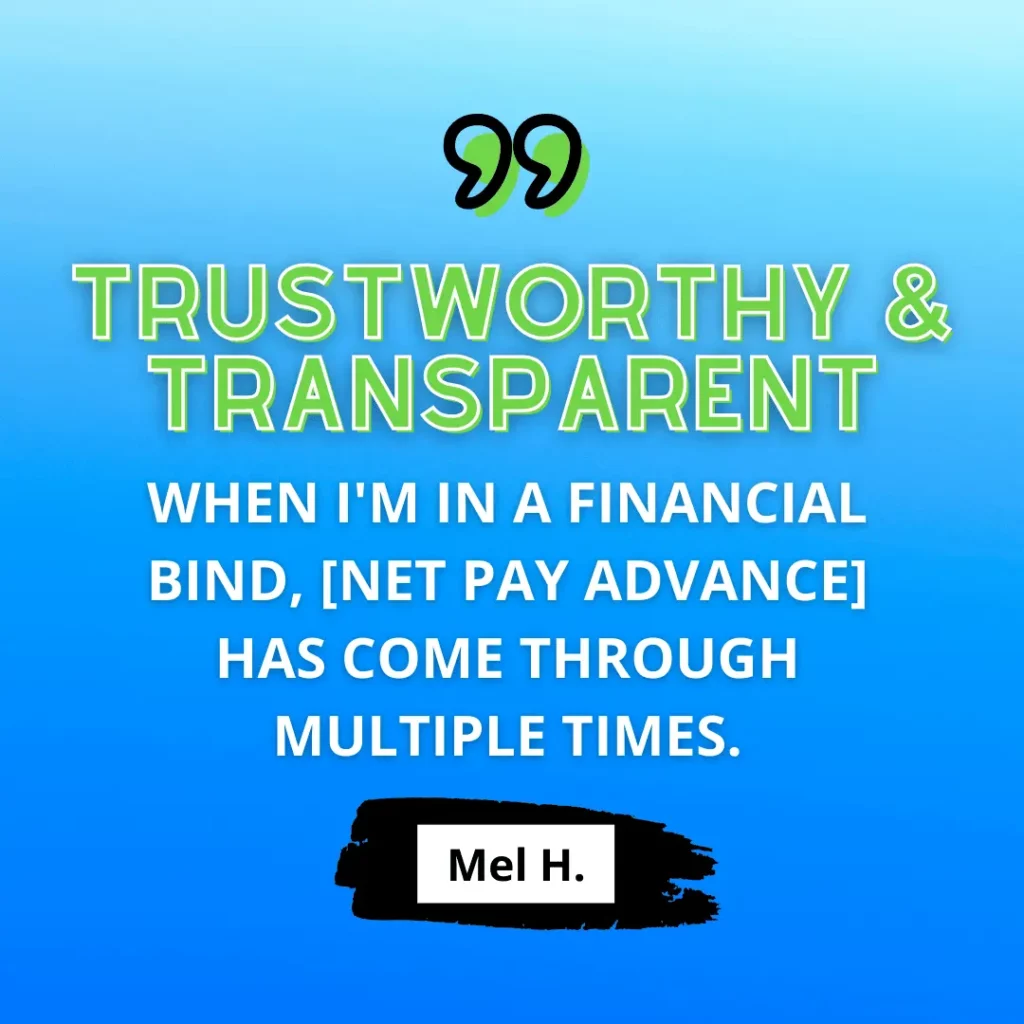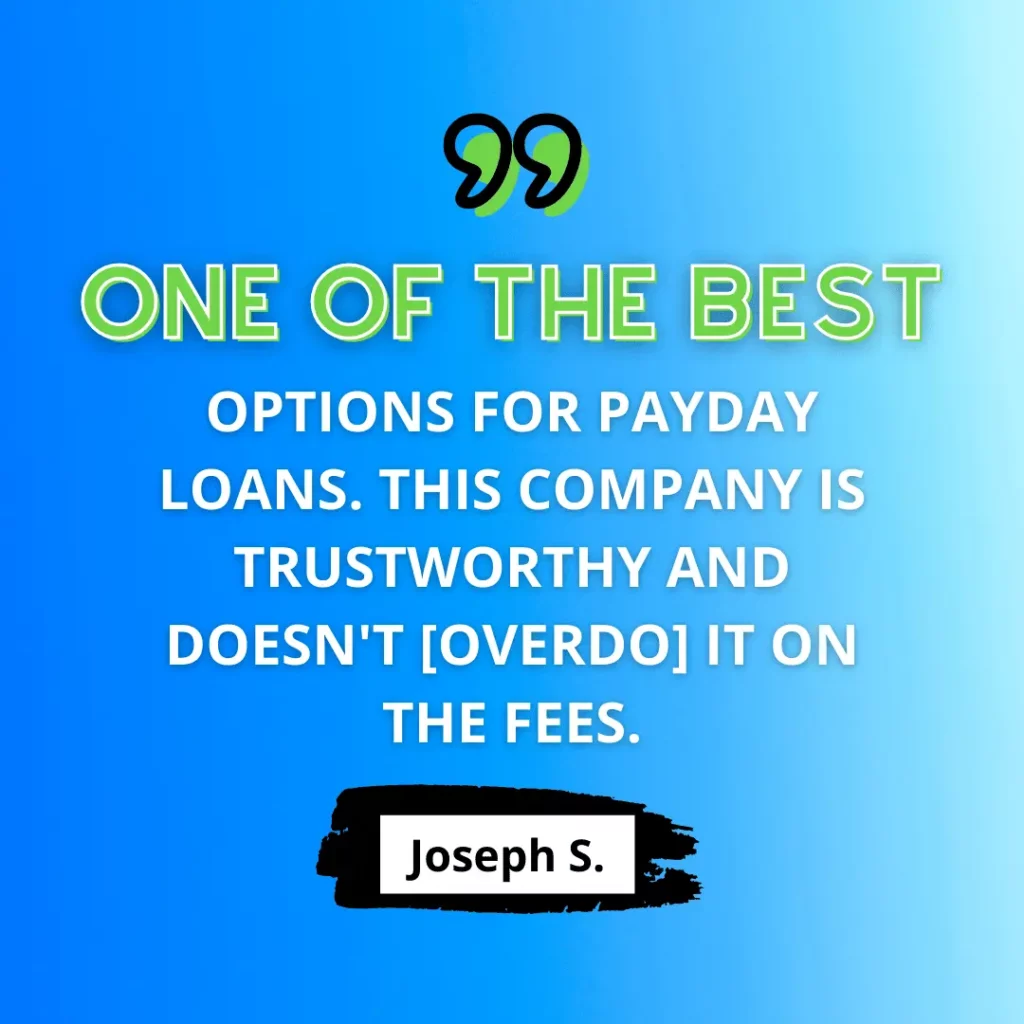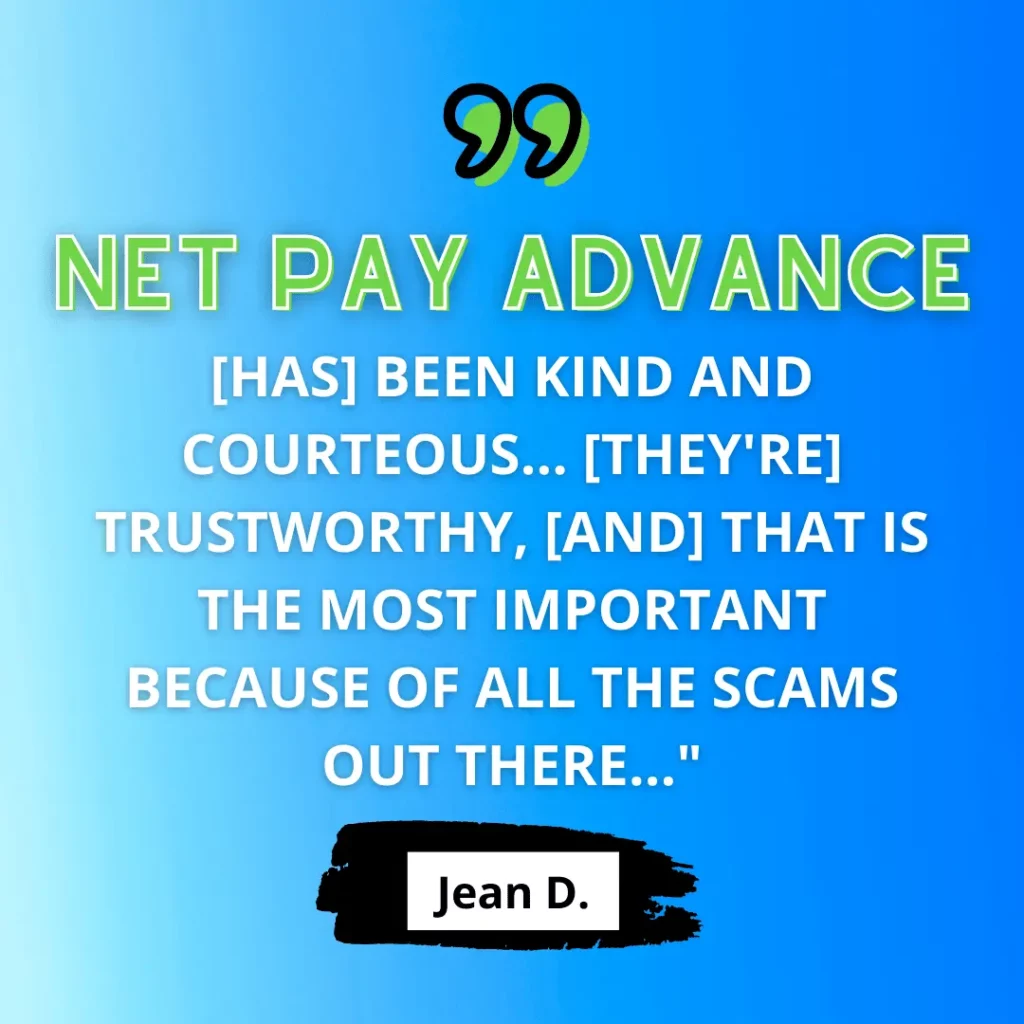 Our customers' online safety and satisfaction is essential as we strive to offer secure online payday loans. We do not skimp on security measures.
We get that it might seem like multi-factor authentication complicates things at times. It might even feel like you're having to work extra hard to access your own account. However, what's a tiny bit of inconvenience when it can safeguard you from the dangers of identity theft and financial fraud!
Our non-IT teammates had some opinions on multi-factor authentication that you might find to be more relatable: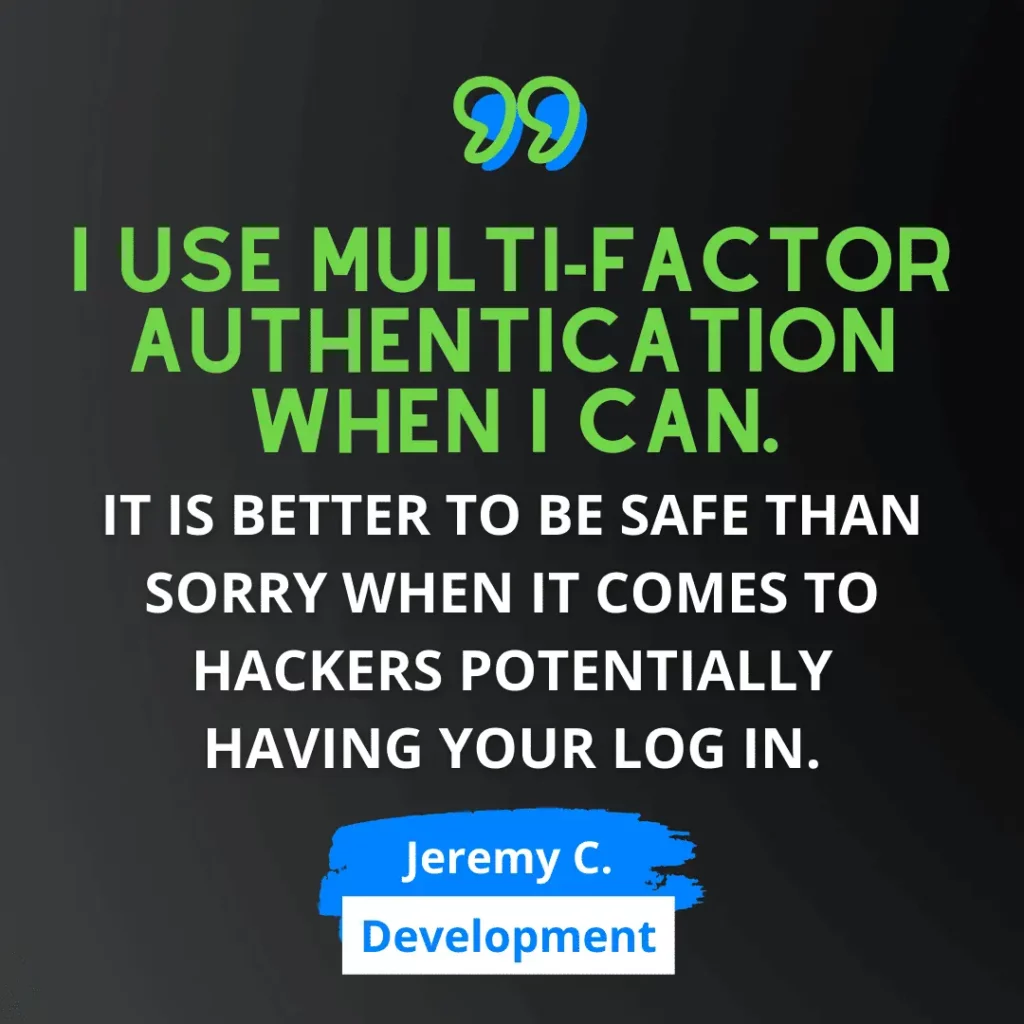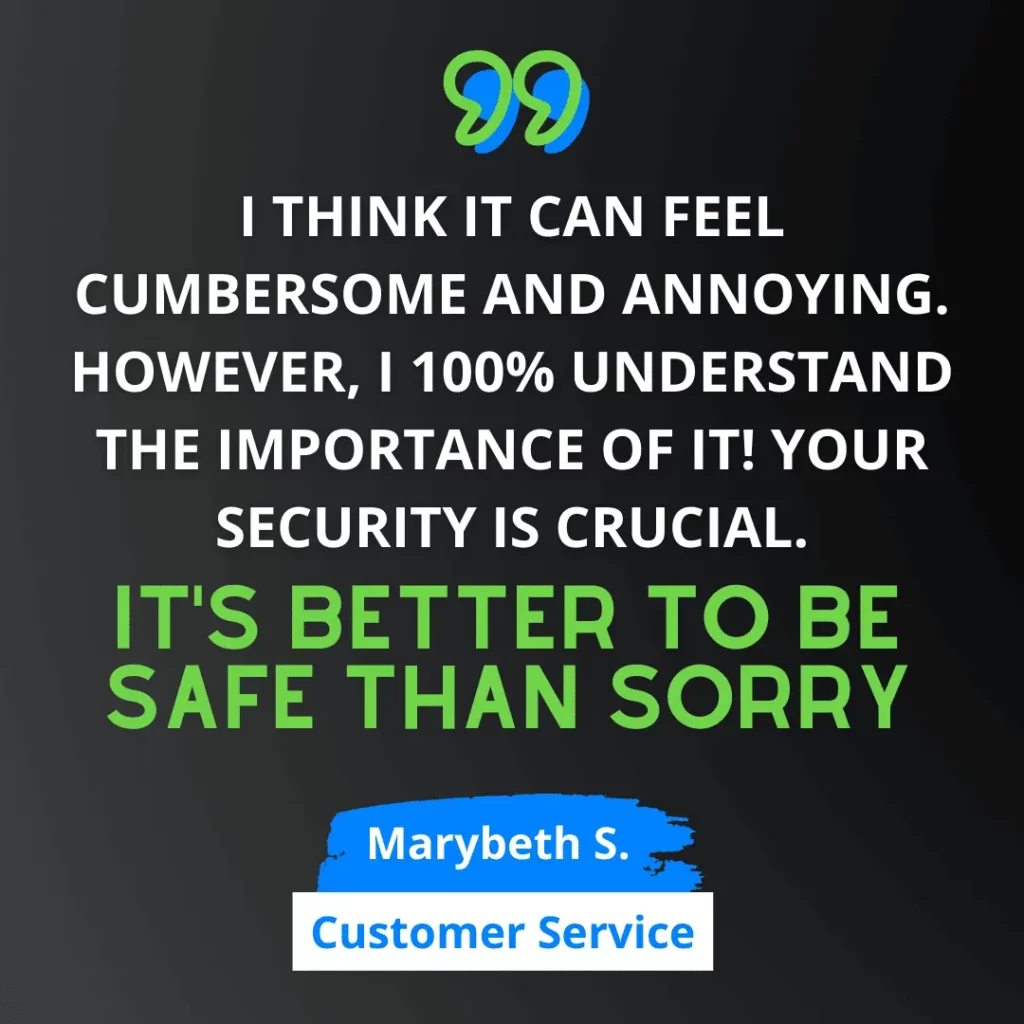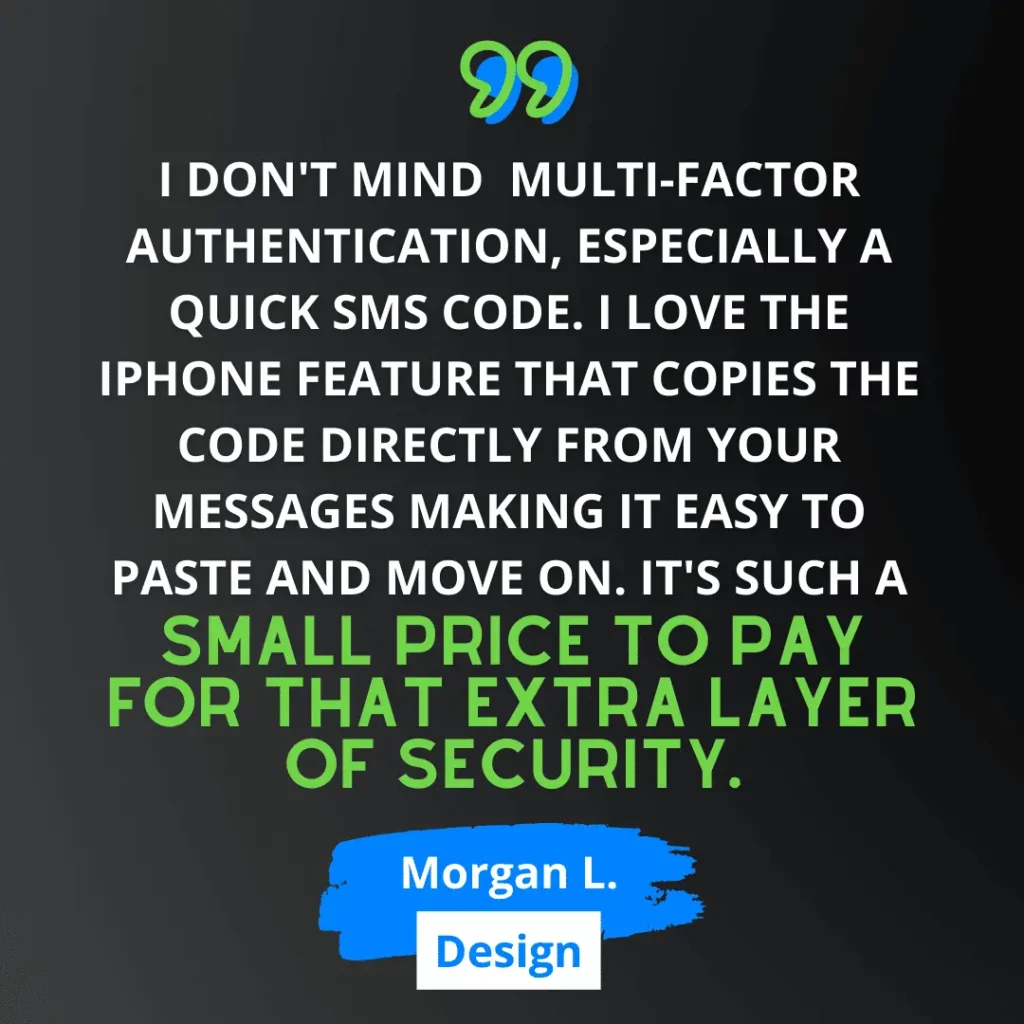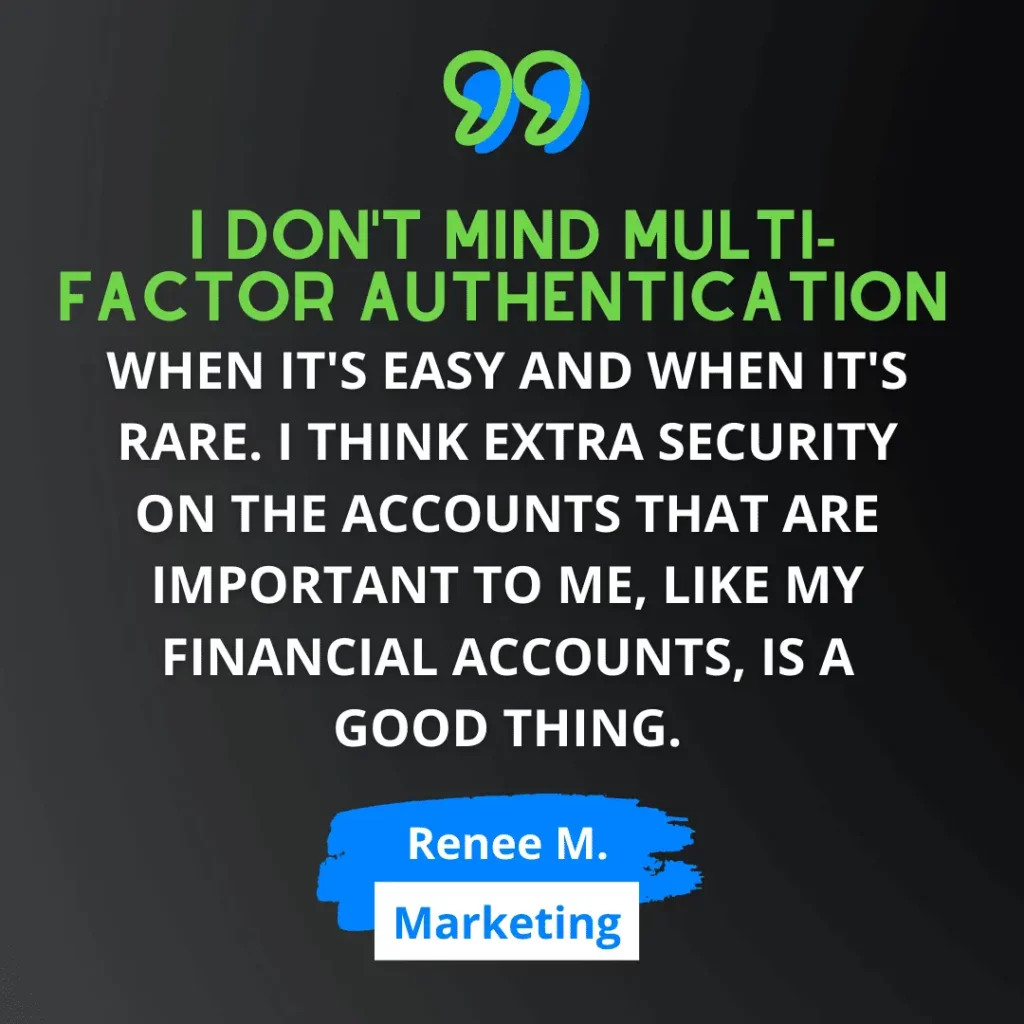 How to get set up with multi-factor authentication?
Glad you asked! Getting set up with multi-factor authentication is quick and simple.
Return customer
The good news is, return Net Pay Advance customers are auto enrolled in the program. There's nothing you need to do to get set up with multi-factor authentication.
Want to make changes to your account? You can do so whenever you want.
All you need to do is log in to your account and manage your account security to view or edit your recommended process or change your security questions.

New customer
New customers will set up their questions when they apply for an online loan. This is done in the interest of protecting customer data from security breaches in a simple, easy, and effective process.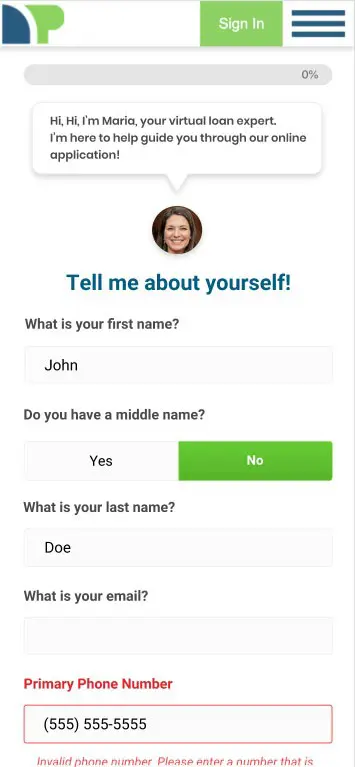 Any time you fill out a payday loan application, you're providing personal informal. We want to ensure we protect your sensitive data whether you're approved for a payday loan or not.
Whether you're a new customer or return customer, it's an easy process to set up and work with. We believe in providing safe online payday loans. However, we also believe in providing easy and convenient online payday loans too.
Frequently asked questions – Multi-factor authentication FAQs
The following are answers to some of the most commonly asked questions about Net Pay Advance's multi-factor authentication. Take a look:
1. How is it more secure?
Most cyber criminals prefer a quick heist. They don't want to take additional steps. Multi-factor authentication provides an added layer of defense to our already robust system.
2. What if the person I live with, and trust, also has an account? Can we log on from the same device?
Yes, you can log in from the same device. All you need to do is confirm that it is a trusted device.
3. What happens if my password has been pwned?
We're offering a new service and it's free! You're able to enter a new password and if it has been pwned, you'll see a warning. This warning will tell you the password you entered has been compromised during a data breach from another company's website. It is required that you use a different password for your Net Pay Advance account. If you're using the compromised password on other accounts, we suggest changing it for safety reasons too.
Did your password leak online? Learn more about leaked passwords here…
4. What happens if I can't answer my security question(s)?
In case you're unable to correctly answer your security questions, you have the option to call customer service and have them do a reset. However, in order to reset your security questions, you'll be required to go through security steps over the phone to access your account.
Conclusion
Over 90% of people in the United States have access to the internet. This percentage has only increased over the years, and it is expected to rise continuously. Therefore, most people are susceptible to online fraudulent activity. The first step towards safeguarding oneself is to have awareness regarding cybercrime. Next, taking preventative measures is the best defense one can have.
The privacy and well-being of our customers is of utmost importance to us. We aim to provide ample guidance on cybersecurity and online safety. In addition, we continuously work hard to continuously improve our security and improve your online payday loan experience.