Tried and tested tips to be safe online
We all know someone or have heard of someone who was affected by some form of cyber-attack. Internet safety is essential for everyone on a personal level. Let's find out how we can safeguard ourselves online.
There has been a whopping 600% increase in cybercrime due to the global pandemic. Scammers everywhere are trying to launch phishing attacks on unsuspecting people. With so much going on, it is only natural to be a little concerned. Staying safe online is something we all want and need.
See also:
You want your data to stay protected at all costs. Hackers find new ways to penetrate security measures. In fact, there is a cyber-attack every 39 seconds! You need to be on guard when it comes to your sensitive information.
At Net Pay Advance, we handle a lot of sensitive information. This makes it fundamental that we have robust systems in place to prevent data theft. Our staff undergoes training on how to handle and manage data. We routinely test our measures for efficiency and upgrade our systems.
Learn more about our practices here:

As an individual, you too are susceptible to cyber fraud. It's important that you take precautions to protect your information. Internet safety is essential for businesses and individuals. As a business, we stay vigilant to keep your data safe.
Why is it important to stay safe online?
You want your financial information, social security, and other confidential data to remain safe. Not following internet safety protocols might land you in serious trouble. Criminals might steal and use your identity to perform illegal activities. Your information might be used to open financial accounts in your name and may completely ruin your credit. Sensitive data may find its way into the hands of wrongdoers who could then use it to harm or defame you. The reasons to stay safe online are plenty.
We don't believe in fearmongering, but cybersecurity is a matter of grave concern. At the grass-root level, there are steps you can take to minimize cyber threat. We have compiled a list of to-dos that you can implement to secure yourself:
1. Use strong passwords
We can't stress this enough! Your password might often be the first line of defense. This makes it vital to choose a strong password. This is an important step towards staying safe online.
We asked Scott Hoopes, Director of Technology at Net Pay Advance, to share his top advice for customers. He replied, "A) Use a new, strong, unique password every time you create a new account. B) Use a password manager to track all your passwords like Dashlane, KeePass, LastPass, etc. and C) Never share your password(s) with anyone!"
We recommend creating passwords with a combination of upper-case and lower-case letters, digits, and special characters. Steer clear of passwords that people close to you might be able to guess. In addition, passwords should be changed every few months. We have a list of password practices that you need to avoid: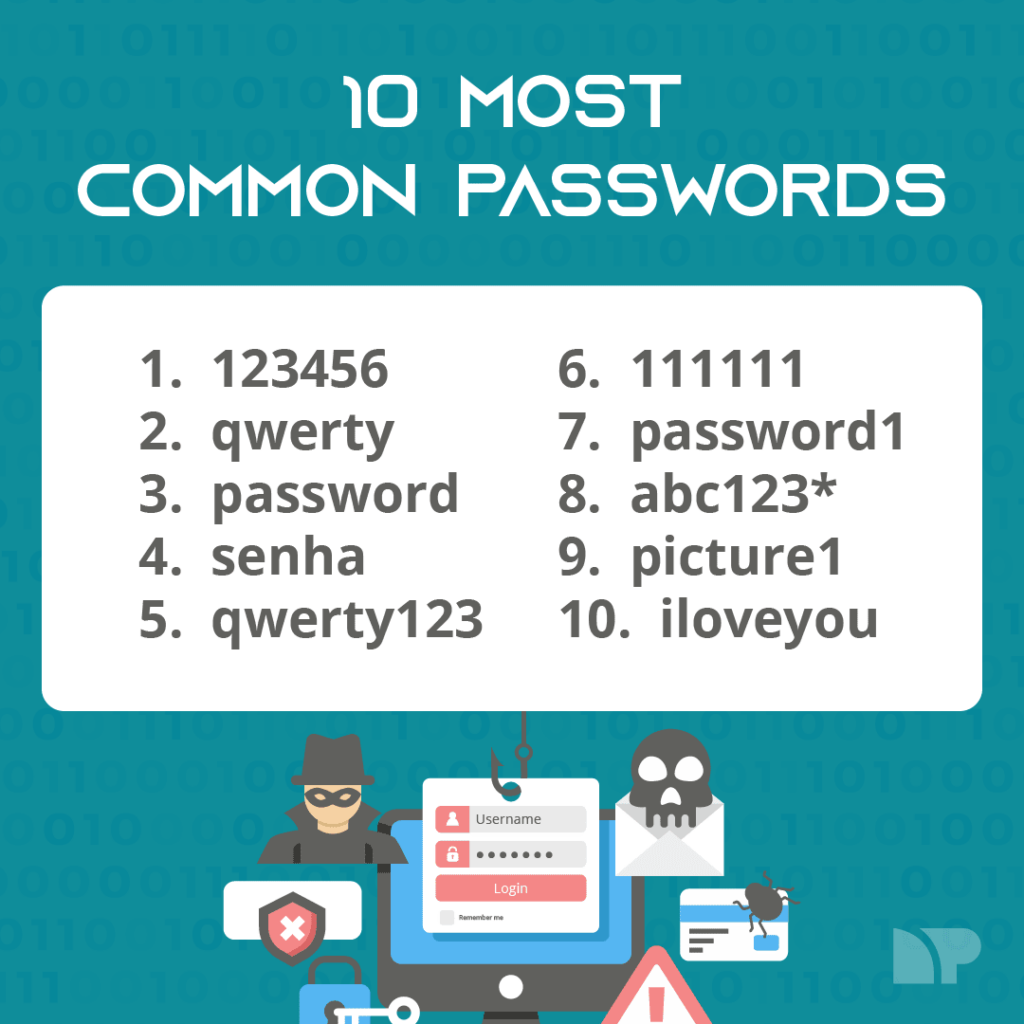 2. Software updates are important
A common maneuver employed by hackers is to focus on the flaws in a software and hijack the target's system. Updating your software will lower the risks of getting hacked. Turn on automatic system updates and keep browser plug-ins (Flash, Java, QuickTime etc.) updated. System updates are meant to help beef up security for these applications and services.
3. Use a VPN
Use a secure Wi-Fi or VPN (Virtual Private Network). When you use a VPN, you significantly lower cybersecurity risks. A VPN encrypts data transmitted by your devices.
We all know we need secure Wi-Fi, but we don't really know what that means or how to set it up. We're not tech geniuses! That's why we asked Scott Hoopes to elaborate on Wi-Fi security. He said,
"As with all devices and software you install, always change the default admin password to something only you know. Use a strong security like WPA2. Create a separate guest network for your friends. That will allow them to share your internet connection but keep them separate from your network and all your other devices. Don't use public Wi-Fi offered at the coffee shop, motel, or airport. If you must use public Wi-Fi, use a secure VPN service."
4. Anti-Virus (AV) protection is a must
Malicious attacks can happen to anyone. One of the best amours we have against such attacks is AV protection. It prevents viruses from compromising your system and causing data breach. There can be only one AV program on a device.
When it comes to fighting malicious attacks, using a firewall is another great tool. It helps keep hackers and viruses from invading your system. Users can avail Windows firewall or Mac firewall according to the type of device they use.
5. Practicing safe internet habits
This one goes a long way as does most reinforced behaviors. Especially since the consequences of irresponsible actions can cause severe damages. It is essential that we preach and practice internet safety at home and everywhere else.
Scott shared a few tips to be safe online. They are:
A) Be suspicious
Don't open attachments that you were not expecting
Identify who sent an email by looking past the name to the actual email address
Before clicking a link in an email, hover over it (or long press it) to check where the link will take you
Before entering sensitive information (like your account number or SSN) into a website, look at the address in browser to and make sure you are on the company's official website.
B) Don't let anyone borrow your devices and make sure all your devices require a password, code, pattern, fingerprint, or face to unlock.
How to stay safe online for kids
Most parents are concerned when it comes to their children and the internet. There are all kinds of content that are not suited for minors. Installing parental controls on your devices helps filter what they can access. We believe that having a conversation with them regarding internet safety could be a great start. They need to be aware of the ways they could get hacked. It is good to have guidelines on social media and internet usage. Advise them to avoid opening emails and clicking on suspicious links.
6. Beware of phishing
This is when a miscreant impersonates someone else and tries to get the target to share their information. This can be done by sending links or attachments to the target's email, which upon clicking would compromise their system. We recommend exercising caution when clicking on links and attachments sent from unknown sources. Sometimes, hackers can impersonate a person within your organization. Be skeptical of clicking on links from people within the organization if you find the message or email formatting is out of character for the sender. You could even go as far as reaching out the sender on a separate channel to verify the authenticity of the request.
7. Two-Factor Authentication is key to internet safety!
Add an extra layer of safety to your accounts by using two-factor authentication. In addition to your password, it will work as another level of online identification. If you log in from a new or different device than your usual one, it will send you a text message with a code. You will need this code to access your account along with your password. It could even ask for additional authentication credentials. Two-factor authentication is more of a standard nowadays. It is becoming increasingly more common to defend against fraudsters.
8. Review credit score and online accounts
We suggest looking into your online accounts from time to time. Same goes for your credit report. This is to monitor any suspicious activity. Protect your credit information by means of a credit freeze. It permits you to lock your credit card and use a confidential PIN (Personal Identification Number). You can apply for credit using this PIN.
We hope our list proves to be helpful as you navigate this new era of cybersecurity. Practicing internet safety can save you from major problems. It is good to know what's lurking out there. There are malicious practices happening every day. It is naïve to think that you might not be a target.
Staying safe online is now a challenge more than ever. With our multiple devices and online accounts, we are at risk of cyberattacks. Luckily, we don't have to be scared as long as we're well prepared. There are tools that help us avoid issues and lower risks. The crux of the matter is to be alert and follow our tips to be safe online. Stay informed, stay safe!