Wondering what is a promise-to-pay plan? Keep reading!
We get it, there are way too many terms thrown around in the finance world. However, all of these terms are essential to explain the various components that make up finances. In this article, we will attempt to address what a promise-to-pay plan is and what it entails.
The act of borrowing money is as old as money itself. When we need money to make purchases, we often ask friends and family for help. However, there are limitations to borrowing from the people in our lives. Sometimes our needs are higher than what our loved ones can offer. Other times, we might find ourselves in a situation where we don't have someone to depend on to spot us cash. Regardless of how we got there, there are financial institutions that might be able to help.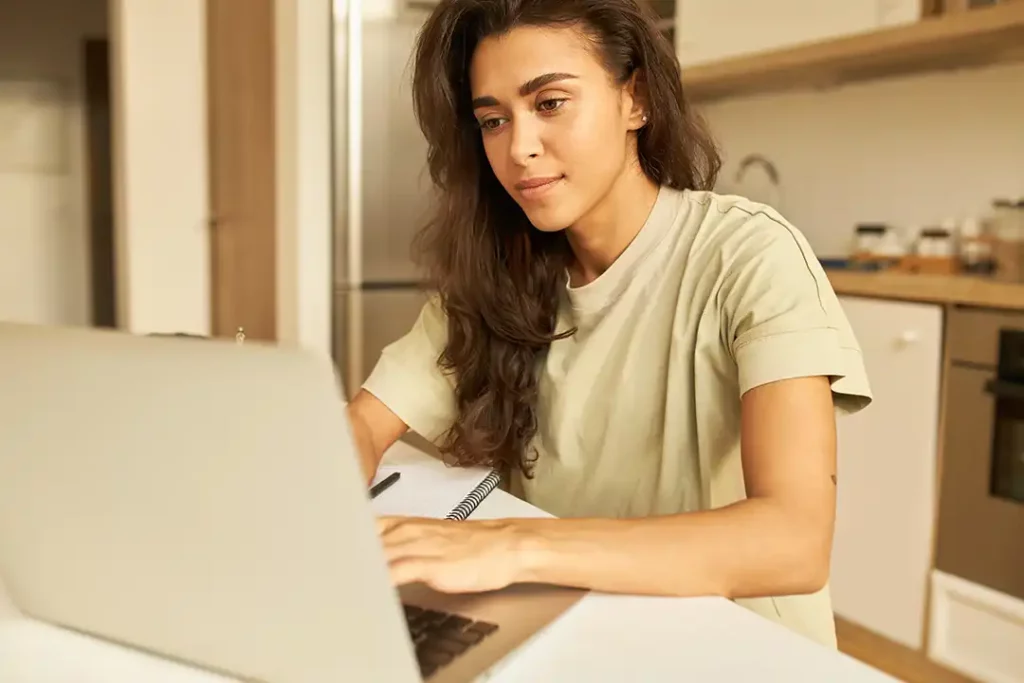 Struggling with bills and expenses isn't unheard of. There are a number of options for when you need help paying bills. When you're going through difficult times, a cash advance loan might be one option to help you catch up on bills. 12 million Americans take out payday loans online each year and that is a huge number. There's no shame in needing help and there are lenders across the country licensed to provide funds to those that need them.
But what happens when you can't pay back your payday loan?
Ever wondered what to do if you're unable to repay a loan? What would be the consequences? Check out what happens if you can't pay off your payday loan
When you work with Net Pay Advance, we make it simple for you to repay your loan amount. For starters, your repayment date is chosen unique to you. Your repayment date is scheduled around your upcoming scheduled paycheck regardless of if you're paid on the 1st, 30th, or even somewhere in-between in the month. That timing helps set up most customers for success, and they find the repayment process to be easy. It's one of the reasons people choose payday loans.
If you run into an unexpected situation There are several ways to go about paying back your loan. Here's a quick rundown on the several options a customer has when they work with us: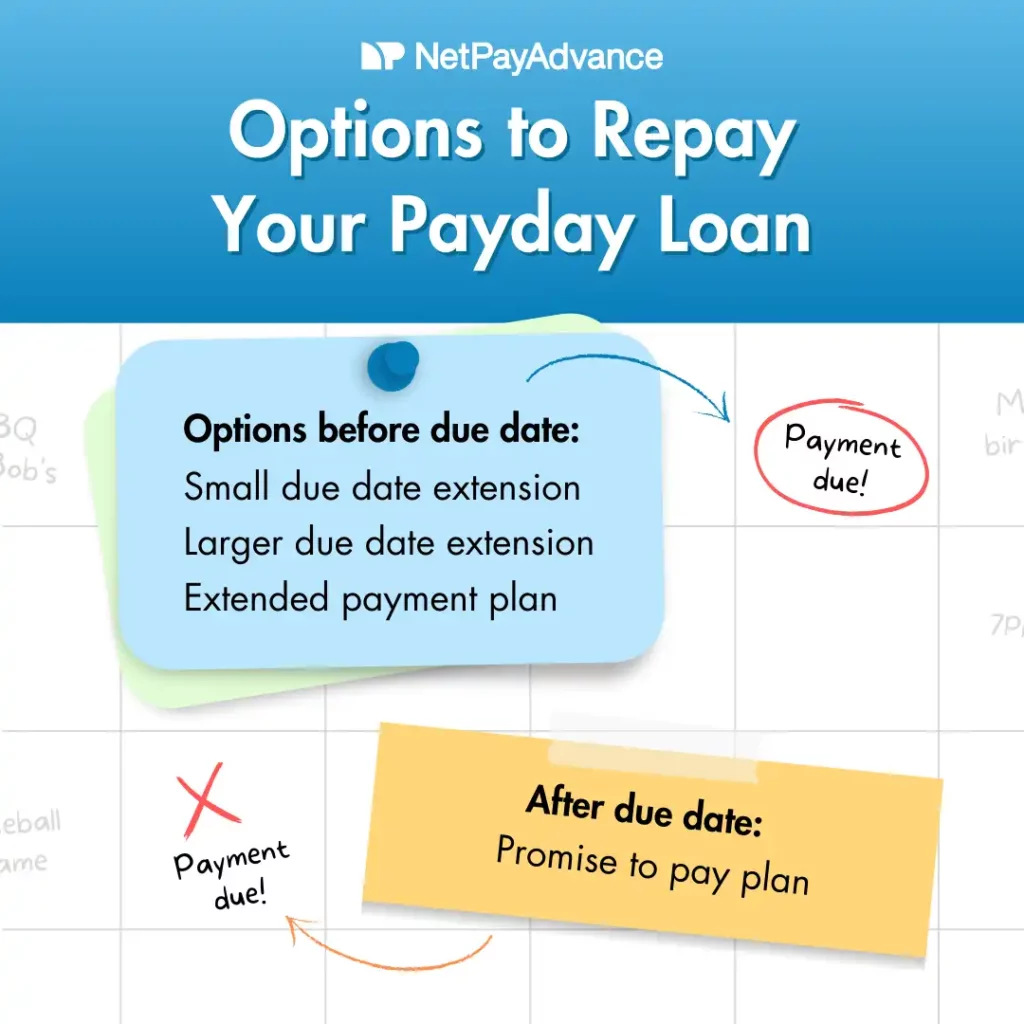 If the before due date options aren't viable, or your repayment date has already passed, a promise-to-pay plan might be what you need.
What is a promise-to-pay plan?
In simple terms, a promise-to-pay plan is a payment plan that a customer and lender agree to follow. It often includes a series of smaller, more frequent, payments to repay a debt.
A typical promise-to-pay plan requires verifying the customer's identity. This may include their name, contact information, and address.
The next step is identifying the amount of money the customer owes and the terms of repayment such as due dates, interest, and penalties, if any.
The promise-to-pay plan clearly defines what the potential consequences are if the customer defaults on the loan.
A quick summary of what a promise-to-pay plan includes:
Amount of outstanding debt
Any conditions related to repayment
Loan fees
Consequences of late payments
Dates within which the entire amount needs to be repaid
Details of payment increments
Loan balance that goes up or down
No one wants to be in a situation where paying off an expense is difficult. We hear you. The good news with our promise-to-pay-plan is that there are no long-term effects. Rest assured:
Your promise-to-pay plan stays private – we will not contact your work or loved ones.
There's no impact on your credit score.
Once a customer completes their promise-to-pay plan, they're able to reapply with Net Pay Advance.
Customers that need a little help with a promise-to-pay plan aren't punished.
Sometimes life happens and you need a small loan. Sometimes life happens again, and you need a little help with repayment.
Got questions about our loans or want to know more about the promise-to-pay plan? Feel free to contact us.
When is a promise-to-pay plan used?
There are situations when a promise-to-pay plan is the way to go for both the lender and the borrower. It all begins with the customer, or borrower, not making loan payments. It gets to a point where they have exhausted all the other available repayment options.
At this time, the customer and the lender may decide to enter into a promise-to-pay agreement that defines how the loan shall be repaid. In addition to payday loans online, promise-to-pay plans are also adopted in case of car loans and mortgages.
A promise-to-pay plan is easy to set up with Net Pay Advance.
Need to contact us about a promise-to-pay plan? You can even text us if that's your preferred mode of communication. If your loan is past due, you're able to set up a promise-to-pay plan on your own by logging into your account.
Closing thoughts
Finances are a major element in life. You want to be able to support yourself and your family in the best way possible. That's why it is important to emphasize the importance of saving and opening a savings account. In addition, we encourage you to read up on how to improve your loan experience.
Being unable to repay a loan can be disheartening but a promise-to-pay plan can be helpful. We've all faced financial struggles of varying severity. We know what it's like to not have a few hundred dollars to afford an emergency medical bill. Or not having the cash to get your car fixed. Sometimes, some of us need help affording necessities.
Times like these are incredibly hard, and at Net Pay Advance we empathize with your situation. We try to offer you financial relief with no hard credit check. For more information on finances, payday loans online, credit, and more, explore our resource bank.