Why does Net Pay Advance want bank statements?
Are you an existing customer or a recent online loan applicant with Net Pay Advance? You might've been asked to provide bank statements to complete your request. Below, our customer service team answers questions about instant bank verification (IBV) and why we are asking for more information. This article will help explain why IBV is a simple, secure solution.
What is IBV?
BV stands for "instant bank verification." Lenders often need to verify the information provided on a payday loan application. To do so, they may request bank statements. These statements help them decide whether to approve or deny the applicant. 

Over the years, the verification process has changed with the help of technology. In the past, lenders like Net Pay Advance would ask for bank statements via fax. Applicants could also send documents via text or email. This worked until online fraud became a concern. At a certain point, turning back to fax wasn't possible. Customers rarely own or have access to a fax machine. All of these factors ushered in the need for a more convenient and secure option. 
Instant bank verification became the solution. IBV offers higher security and makes the process even more simple than other methods.  
At Net Pay Advance, we use IBV for new, existing, and returning customers. For example, we use it to verify any account changes requested by a customer. IBV is a snapshot of your bank statement that a lender has access to one time. 
How do I complete an IBV?
The IBV process is simple. An applicant or customer logs into their account at www.netpayadvance.com and clicks on the tab "Bank Verification." Then, they click the button "Start Bank Verification."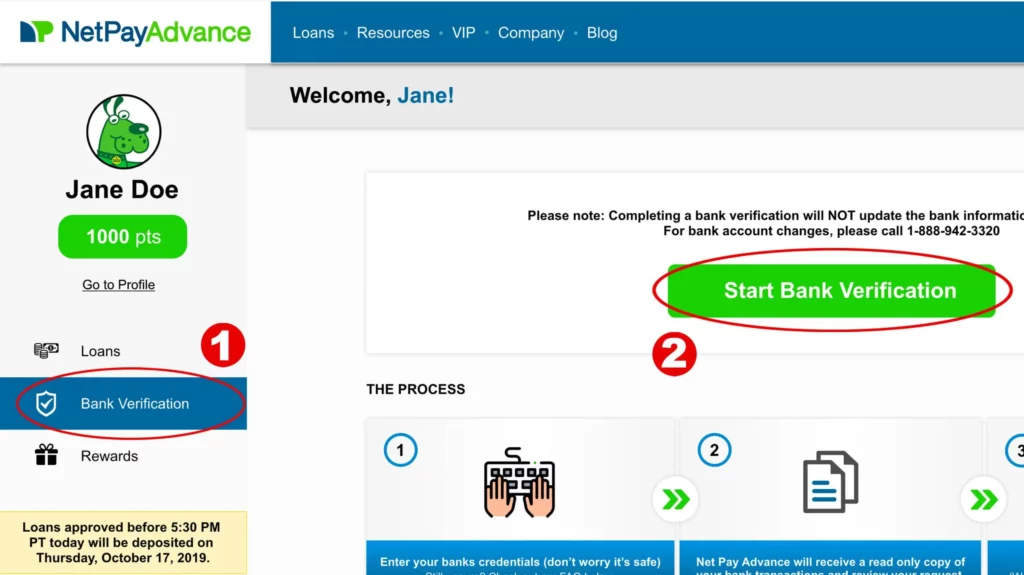 From there, customers can select their banking institutions and enter their online banking information. After a short pause for "processing," the user will see a window that states the IBV is complete.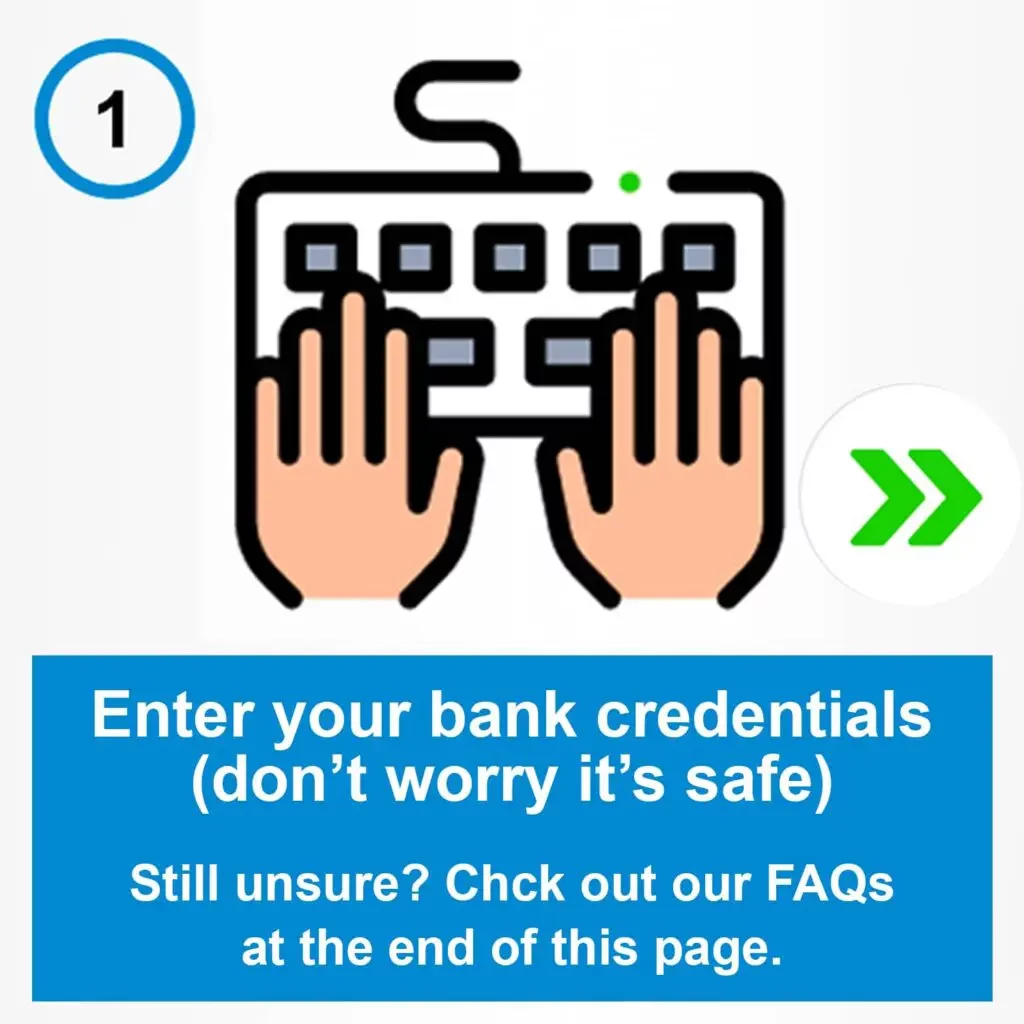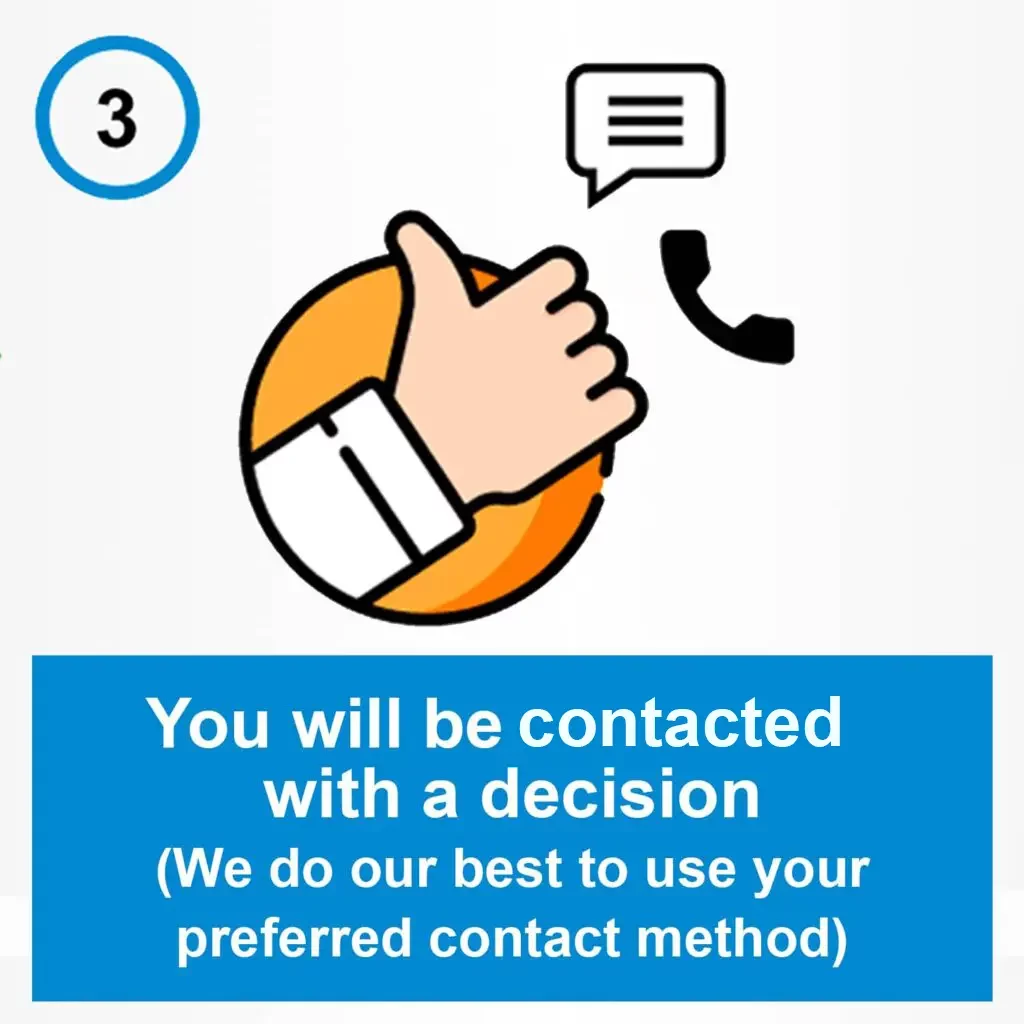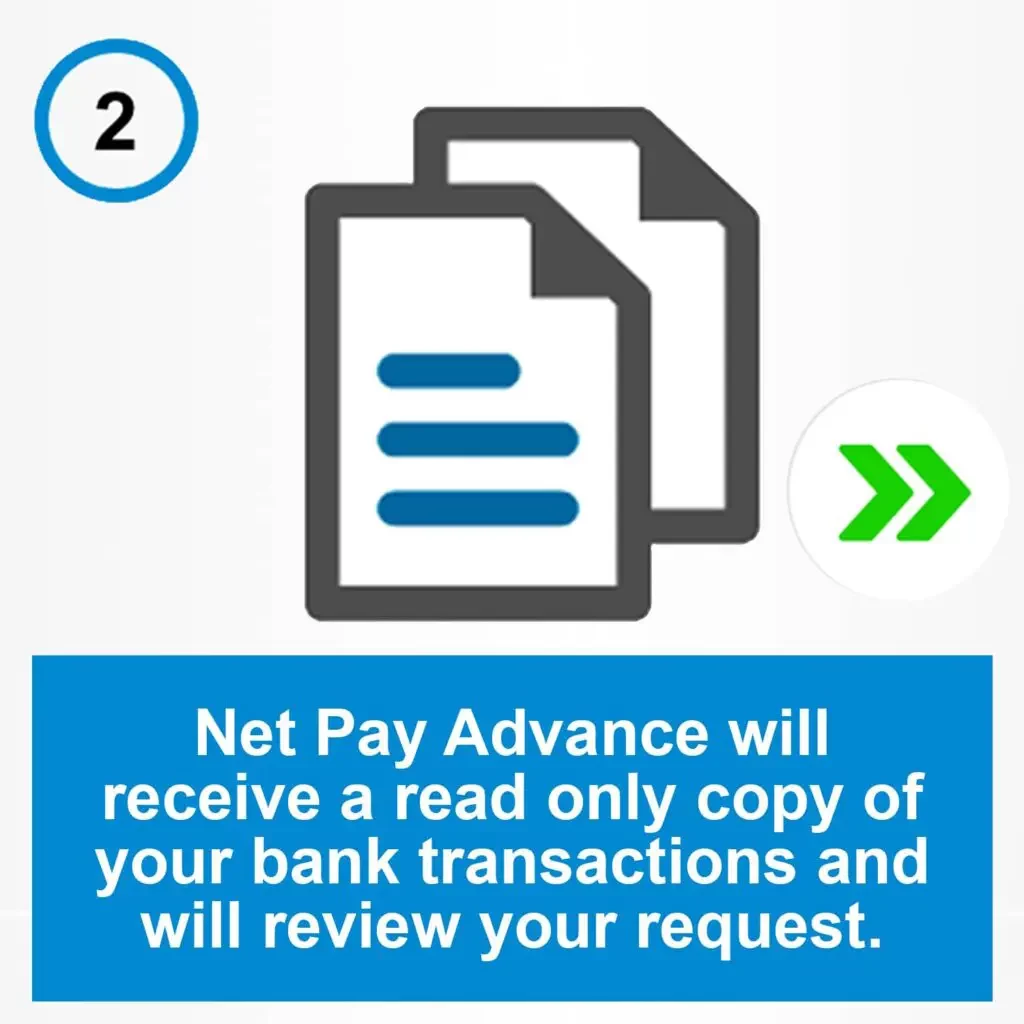 The process is quick. It usually takes about 2 minutes to complete, so don't worry if the page is loading for that long.
Why do I need to do IBV?
Net Pay Advance may request IBV for new, current, and returning customers. IBV protects all parties involved. Overall, IBV allows us to verify the legitimacy of loan applications and keep customer information secure. 
IBV is typically needed if it has been more than 12 months since the customer's last loan. It is performed to check the legitimacy of the customer's request.
To get some more answers, we asked Jamie, a customer service consultant. She explains why you may be asked to complete IBV as a returning customer. Jamie says, "If it has been a year since a customer has taken out a loan, the bank verification will be used to review the customer's current financial situation and determine if our product is a right fit."
Your security is important to us. IBV not only helps lenders approve your application, it also protects your information. In fact, IBV has many benefits.
What is the benefit of IBV?
IBV is convenient, quick, and secure. For customers, instant bank verification is time-saving. It's a solution that consumers will appreciate because it speeds up the process of gathering documents. Not only that, IBV helps protect customers from fraud.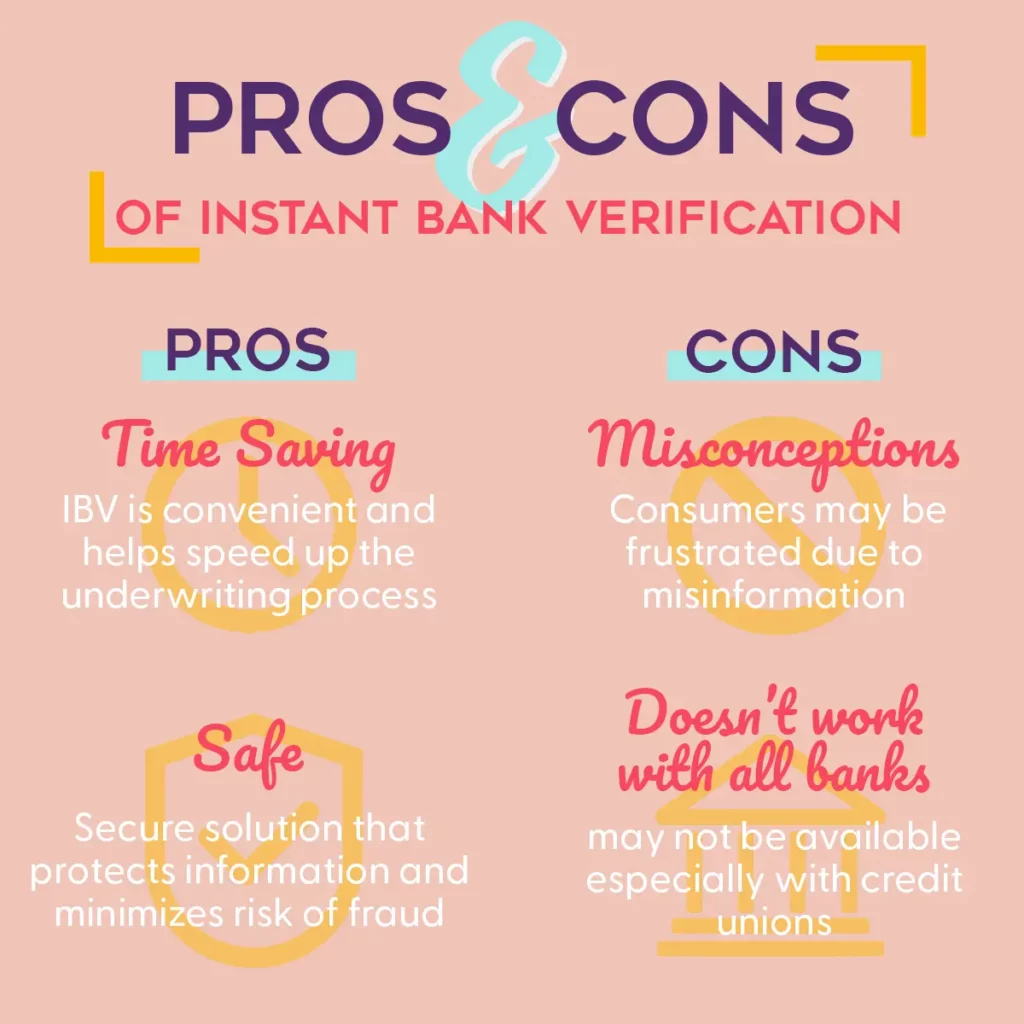 IBV is easy and safe. It also helps your loan get approved faster. That's because IBV provides the information lenders need. This way, we can save time and get your payday loan funded fast.
If we have limited information on your payday loan application, we may be unable to approve the payday advance loans. In that case, you may receive a notice that your application needs verification. You can read more about application verification here.  
What information is given through IBV?
Net Pay Advance receives only a snapshot of bank account activity to verify a customer's information. Jamie explains, "The bank verification provides a read-only copy of your last 90 days transactions."
This read-only copy of the last 90 days' transactions is a one-time look. Don't worry, IBV does not show any of your credentials.
Jamie says, "We cannot see any credentials such as usernames and passwords." She adds, "The bank verification communicates directly with the bank and returns the transaction list to us—nothing else."
At Net Pay Advance, we take security very seriously. Learn more about the security we have in place here. We would never put our customers and applicants at risk with any of our processes.
Is IBV secure?
Is IBV safe? The short answer is yes. All information is encrypted at the same level of security as your personal online bank account. Net Pay Advance uses IBV as an enhanced security measure. This is because sending images of bank statements via text, email, or fax isn't 100% secure.  
Net Pay Advance works to combine safety and the convenience of speedy processes. IBV meets both of those mindsets. 
We make repayment simple and secure, too. Read here for more information on paying back your loan.
We keep you informed
If you find yourself needing a payday loan, installment loan or a line of credit loan do not hesitate to reach out to us. We have helped thousands of customers and would love to do the same for you. Submit your quick online payday loan application today.
We asked our customer service team some of your questions. We received insightful answers. These were their responses. Take a look:
IBV FAQs (Frequently Asked Questions)
Q: Do I enter my login for Net Pay Advance or my bank?
A: Enter your login information for your bank when promoted.
Q: Is it normal for it to load for so long?
A: The bank verification can take up to 2 minutes to complete.
Q: Why do you need to see all my transactions? That isn't your business.
A: We have to verify the information you provide to ensure that you can repay your loan. This helps minimize risk.
Q: This seems excessive for $255
A: It's in the best interest of all parties to ensure that the amount can be repaid. Additionally, IBV helps protect you against fraud.
Q: What exactly are you verifying?
A: We typically look at account activity, running balance, and income. Things like that. Ultimately the decision is made by our underwriting system. Our digital underwriting system will take information from the bank verification and pay day loan application to make a decision.
Q: It says my security question is wrong and I've never had to answer one.
A: This would be something set up through your bank. If you don't have this information, you would need to contact your bank to set up a new password.
For more information about IBV, speak with a live representative at 888-942-3320 or visit our website at www.netpayadvance.com.