Wondering how to cash a check? You're not alone in this.
As simple as it sounds, cashing checks can actually be difficult for a lot of us. If you have questions or are confused regarding checks in general, you're in the right place. Continue reading and discover how you can master checks like a pro in no time. You'll learn how to cash a check, deposit a check, and write a check.
Tis the season for love, laughter, gifts, and checks from nana!
Unfortunately, not all of us are seasoned check cashers. There's no class in high school that teaches us how to handle checks. So, it's normal if we often struggle to accomplish this seemingly simple task.
This season, we want you to handle your checks with confidence. Learn:
How to write a check
How to cash a check
How to deposit a check
and more!
More info on how to cash a check
Sometimes life happens and there's unusual circumstances. Maybe you need to cash a check, but don't have a bank account. Maybe you need to cash a check, but don't have your ID. In any case, there are alternative ways to cash a check. Read our article on how to cash a check without a bank account or ID.
How to write a check
First things first, do you know how to write a check? There's no shame in not knowing how because let's face it, a lot of us are more accustomed to digital transactions. Writing checks isn't as popular as it used to be back in the day. In fact, year by year, the number of checks being written has dropped by 1.8 billion.
There are a few valid reasons behind the declining use of checks.
More people prefer to use a debit or credit card over writing checks at checkout counters because it's quicker.
It is easier to carry a credit card over a check book.
Mobile wallets have made it possible to make payments using a smartphone which is one item people usually don't forget when leaving the house.
Online payments are faster and cheaper than paper checks.
Electronic payments come with added security to minimize fraud.
Despite the above factors, checks haven't become entirely obsolete although they're not used as frequently as they were previously. For instance, if you're a freelancer, getting paid via check is more professional than accepting cash for your services. Also, older generations prefer using checks. Checks can be traced. They can't easily be stolen and cashed. You don't need a bank account to cash a check. Let's say, your child needs to pay for an after-school activity. Wouldn't you rather send a check to school with your kid over sending cash?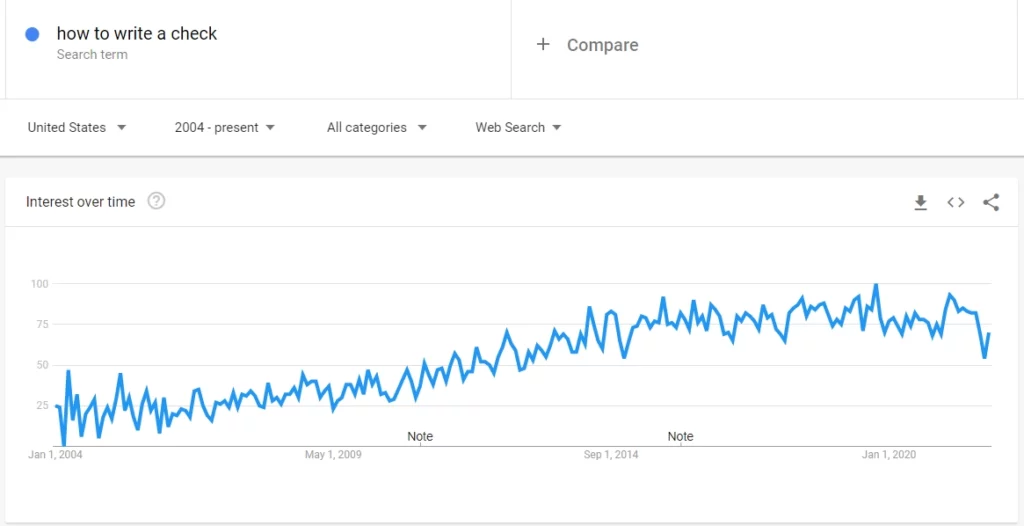 Searches for "how to write a check" have nearly tripled over just 16 years. Today, fewer and fewer people never have had the chance to learn.
In fact, there has been a decline in the use of checks since the year 2000. However, checks are still in circulation, and we haven't deemed them obsolete yet. That's why it is a handy skill to know how to write a check.
The following gif illustrates how to write a check: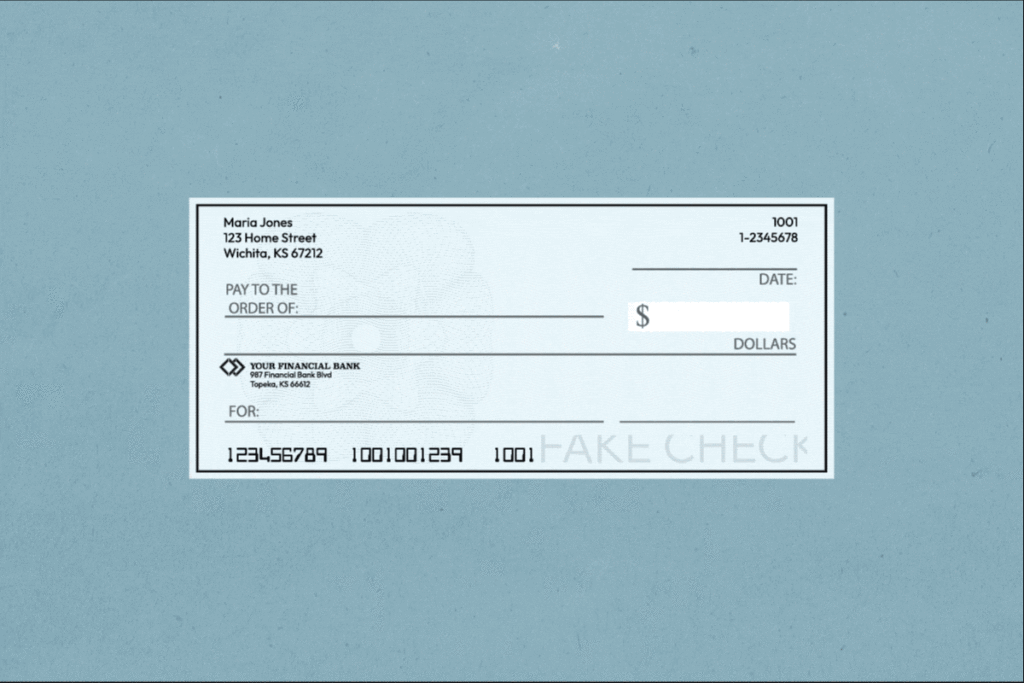 How to cash a check. What are the steps to cash a check?
A common question people are asking is "how to cash a check."
This search has more than doubled since 2004.
To cash a check, you'll need the following items:
The actual check addressed to you
A pen
Your government-issued ID
Your routing and account number
Depending on where you choose to cash your checks, there are a few steps to complete the task. The following items give a step-by-step play of cashing checks at a bank.
Step 1 – Sign the back of the check
Step 2 – Submit the check in-person to a bank teller or at an ATM
Step 3 – Provide your ID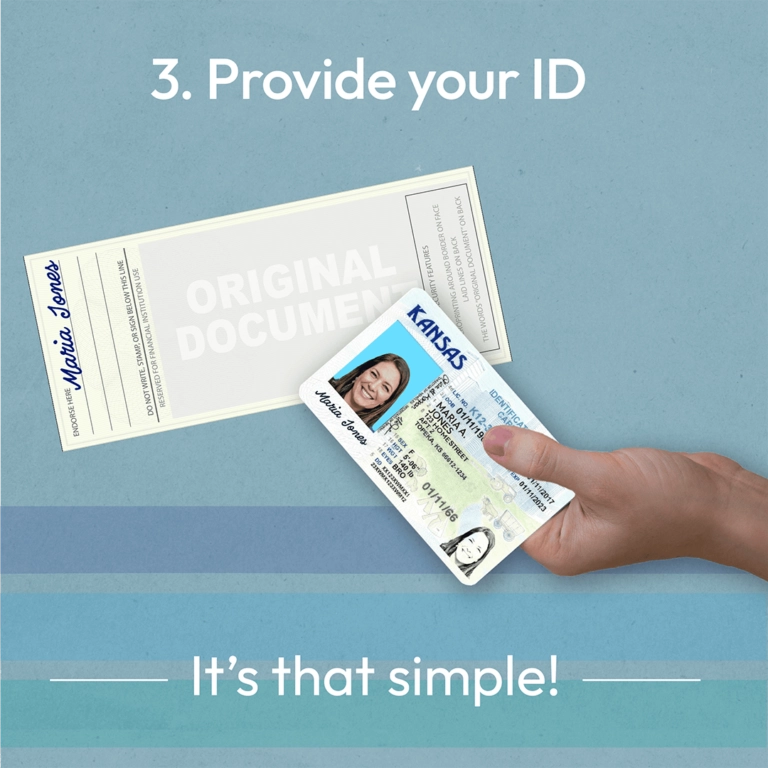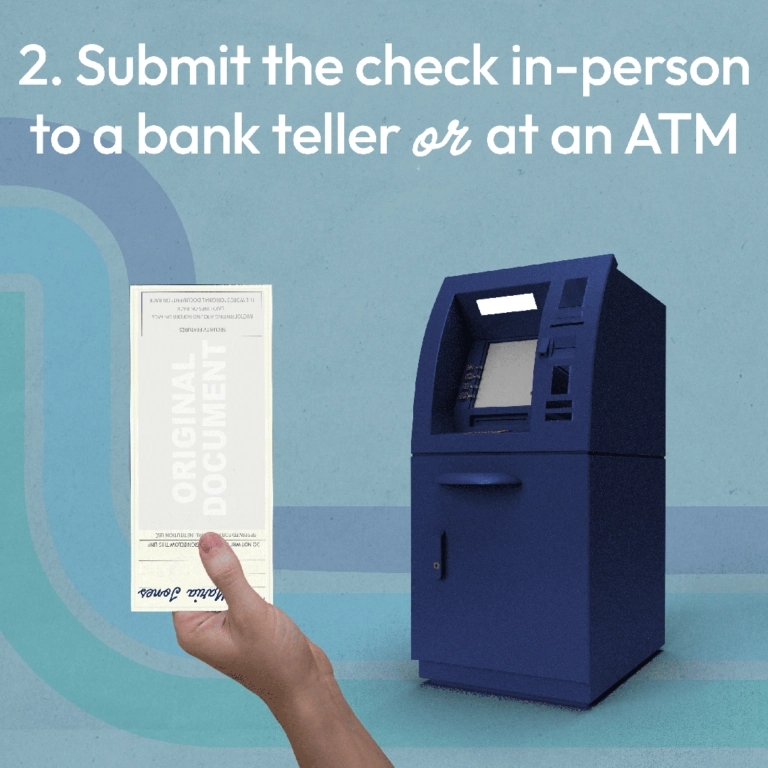 Where to cash a check?
Let's say you just got a check. The next step is to cash it so that you can access the money. Now you need to know where you should go to cash this check. You can typically cash your check at the following places:
Retailers and grocery stores
Banks and credit unions
Check-cashing stores and money services
Travel centers
Mobile apps
Can I cash a check online?
Yes, you can cash a check online! It is a simple procedure and can be used unless you're looking to get physical cash in your hands instantly. If you're comfortable with receiving funds in your account, going online is a great solution.
How to deposit a check
In a lot of ways, this is similar to cashing a check. However, instead of getting cash in exchange for your check, your check would be automatically deposited into your bank account.
There's a lot of similarities between the two processes.
Where to deposit a check
To deposit a check into your bank account, you have two options. You'll either need to go to your bank or credit union where you have an account. Or, you'll have to use that bank or credit union's mobile app.
How to deposit a check at a bank
You can deposit a check at a bank in the following steps:
Endorse your check
Present it to the bank teller or deposit it at an ATM
Show your ID
How to deposit a check via a mobile app
Each app may be a little different, but here are the common steps.
Take a picture of your check using your cellphone camera (both front and app)
Choose how you want to be paid
Submit for approval
Ready to cash some checks?
Cashing a check isn't rocket science but it can feel super complicated at times. Don't worry, you're never alone in this as even the best of us need help sometimes. That's exactly what our team at Net Pay Advance does – create helpful resources for people like us. For instance, if you're wondering how to void a check or how to endorse a check, we've got you! Same goes for a plethora of topics spanning several categories.
Explore our blog for new and updated pointers. Till then, cheers to getting paid!